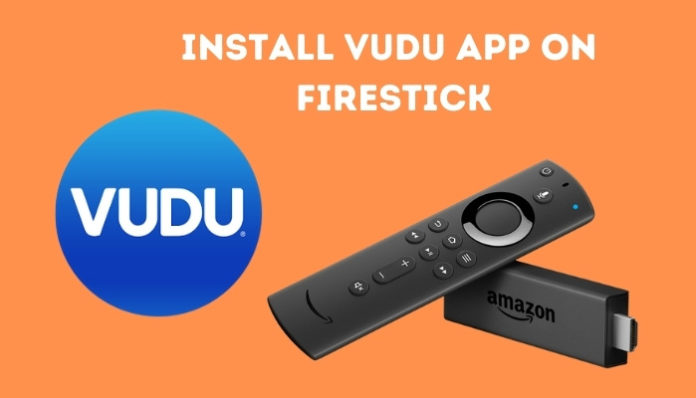 In this article, we will show you how to install VUDU on a Fire Stick/Fire TV. In recent years, the emergence of internet video-streaming services has rendered cable TV and offline movie rental businesses obsolete. Because we now have a lot of high-speed internet connections at reasonable costs, it has become more realistic to afford a smart tv or a streaming box for content consumption. With all of these changes in the entertainment business, individuals now have unlimited access to a huge content collection through services such as Netflix, Amazon Prime Video, Hulu, and Play Movies, among others.
Furthermore, the Amazon Fire Stick has been extremely popular in recent years due to its abundance of capabilities in the realm of online streaming. You may download several applications from the Amazon Store on your Fire Stick. Today, we'll look at Vudu, a relatively old video streaming service that doesn't charge consumers subscription fees but instead provides them the choice of renting or purchasing a digital version of a movie/TV series.
What is VUDU?
Vudu is a US-based legal video-streaming service and an online video storefront that enables you to rent or buy digital copies of movies, television series, animated series, and other documentary films. The rental fee is typically as cheap as 0.99 cents, whereas the digital purchase fee is $1.99. This is a video streaming service operated by Walmart that has been around for a long time. It is a streaming service that provides premium data from various production companies and TV networks such as Warner Brothers, HBO, Disney, and many others. Vudu also offers a broad selection of free movies and TV series with less advertising for users wanting to watch free content.
What distinguishes Vudu from other streaming services is that there are no monthly subscription costs. It does not use a monthly subscription approach. So, in the end, you only pay for what you see. It features one of the most extensive collections of movies and television series for sale and rent, which you may watch on your preferred device. A digital copy of the show may be purchased or rented. Prices vary according to the content and streaming quality. It also offers a massive library of ad-supported, free content. It provides a large selection of movies and television series in a variety of genres. So being able to locate all of your favorite movies and television series in one spot may be really gratifying and thrilling.
However, there is a little issue when it comes to Vudu; this application is not available in the Amazon App Store for the Firestick/Fire TV. If you absolutely need to have the Vudu app on your Firestick/Fire TV, you'll have to sideload the Android APK installation file.
Features of Vudu streaming app
Vudu is a very user-friendly and easy-to-use platform with a premium content collection. All you have to do is input the title of the movie and you're on your way.
Some of the best classics may be found on Vudu. You may select from the most recent to the oldest films. The most recent television series are also available.
You may also adjust the video quality to your preference and needs based on your internet speed.
You may construct personalized libraries of your favorite movies and TV series using Vudu's list option.
It also has parental controls to skip information that is inappropriate for children, as well as a redesigned portion of age-appropriate content with instructions on how to access these features.
To save all of your movies in one location, Vudu integrates with a cloud-based digital locker.
Vudu also has a large library of free movies where you may view and enjoy a movie with a restricted amount of advertisements.
Install Vudu App on FireStick
So here are some easy steps to install Vudu on firestick and other models:
Go to "Search" > "app store" Home to access the "app store."
Install the "downloader" application. It may be found under "All Categories" > "Utilities."
Navigate to "Settings" > "My Fire TV" > "Developer" app.
Depending on the model of Firestick you're using, perform one of the following steps:
Go to "Install Unknown Apps," then turn on the "Downloader" app.
Make sure "Apps from Unknown Sources" is turned on.
Start the "Downloader" application and select the "Browser" option.
Visit https://bit.ly/3qZUAr0 using the browser.
Choose "Vudu for Fire TV" from the drop-down menu.
Choose the "Download Installation File" option.
After the file has been downloaded, you will be able to "Install" and then "Open" Vudu. If you want to do this later, click "Cancel." The file will be available in Downloader under the "Files" tab.
That's it; the Vudu app has been successfully installed on your Amazon Fire TV device.
Another thing to bear in mind is that the Vudu app will not update automatically when a new version is released. To guarantee you obtain the most recent version, repeat the preceding instructions for each new update you want to download. I hope the above method helped to get install the Vudu app on Amazon Fire TV device.
Also, Check