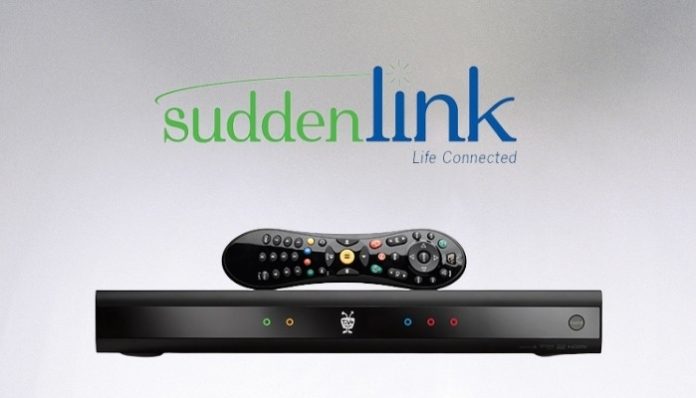 Are you looking for some good option for a TV channel package? Bored at home! Here is all you need for entertainment. Suddenlink TV. It is one of the best entertainment option and your best companion in your pandemic. So now, with the long list of Suddenlink TV channels, you won't be bored at home. 
Firstly, if you are thinking you buy the subscription here, we have everything related to its plans and channels you need to know. Fortunately, before you buy, you need to get into a long-term contract with the Suddenlink TV service provider.  
Top TV Plans Available in Suddenlink
When you buy, you must know it has different TV plans that allow you to customize channels you want accordingly. Every pack have its own and additional features. However, all of them are exciting plans and contains all type of entertainment channels, the only difference is in several challenges.  
Suddenlink Core Pack
This is among the most basic and starter pack of Suddenlink Core TV. It offers various 200 excellent channels to enlighten your mood and have the best time with your family. The top channels included in this pack is ESPN, Hallmark Channel, Disney, Cartoon Network, Nick and man more. 
Suddenlink Select Pack
This is one of the perfect plans if you don't want to go for the premier pack but want some advanced experience and more channels. In this you 290 channels with a mix-up of all type of channels, including Boomerang, MGM HD, CMT and many more HD channels. It is one of the best choice and most preferred plan by uses. 
Suddenlink Premier Pack
For the best and advanced experience of this pack, try the premier pack with a total of 340 channels cover all channels and giving the best experience. This plan involves HBO Zone, HBO max, ACCN and all other channels. Moreover, in this plan, you can enjoy the best 4K entertainment on your smart TV.  
Suddenlink ALL TV Channels
Here we have the list of almost all the challenges in Suddenlink. However, they might be available in different pack and channels entirely depends upon which package you have purchased.
Destination America

CNN

Discovery Channel

FX Movie Channel

Hallmark Channel

Freeform

HBO Comedy East

Game Show Network

HBO East

Fox Sports 1 (FS1)

ESPN

Discovery Life Channel

ESPNEWS

Bang U

A&E

BBC America

Animal Planet

Brazzers

American Heroes Channel

Cartoon Network

Bravo

Disney XD

Fox College Sports (FCS) Pacific

Fox Sports 2 (FS2)

E! Entertainment

Fox Sports Plus

Golf Channel

Fuse

FX

Hallmark Movies & Mysteries

FXX

fyi

Fox News Channel

Galavision

Fox Sports Southwest

Great American Country

Investigation Discovery

HBO Zone East

Lifetime Television

Disney

Fox College Sports (FCS) Atlantic

ESPN 2

Discovery Family Channel

EWTN

Universal Kids

STARZ ENCORE East

Travel Channel

UP

VICE TV STARZ ENCORE Suspense East

Weather Channel

STARZ ENCORE Westerns East

Trinity Broadcasting Network

SundanceTV

Flix East

Food Network

Disney Junior

MSNBC

Learning Channel

HBO2 East

National Geographic

History Channel

NFL Network

Oxygen

USA

Playboy

OWN

SEC Network

Fox College Sports (FCS) Central

CNBC

AMC

Science Channel

Headline News

Univision

NBC Sports Network

WGN America

HGTV

WE tv

Outdoor Channel

IFC

Lifetime Movie Network

HBO Signature East

HBO Family East

Longhorn Network

STARZ ENCORE Classic East

SEC Overflow

ShopHQ

STARZ ENCORE Action East

TNT

STARZ ENCORE Black East

truTV

QVC

Turner Classic Movies

Syfy

TBS
Final Words
TV subscription is one of the essential in-home, especially when you have no work. This source of entertainment is most important to spend and convert your boring time into quality time. Especially when it comes to a Suddenlink subscription, numerous challenges to spend time and easy to get a subscription, get a subscription today with its exceptional benefits, features and compatibility.