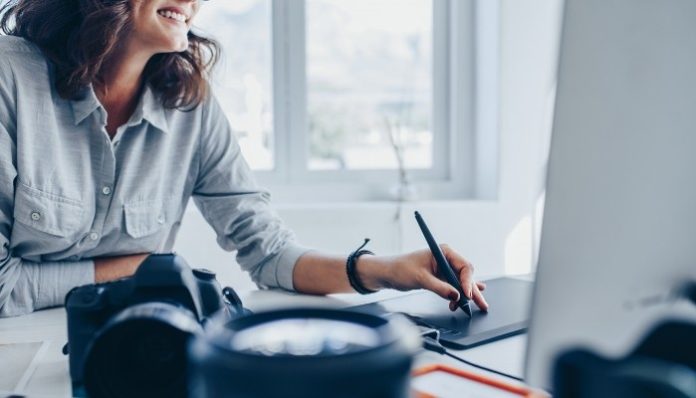 Whether you edit images for your job or your social media account, you have many images editing software at your disposal. These various software tools vary in features. Some of them are free, while some require a subscription fee. Also, one software may fulfill a purpose that another does not.
Top 5 Essential Tools for Editing Images
The following provides a list of some best image editing tools that you should know:
1) Photoshop
Photoshop by Adobe is a staple software for professional photographers and editors. The software offers hundreds of features for image editing. It allows you to unleash your imagination and create captivating images and drawings. Whether you are a professional or an amateur, using Photoshop is easy and intuitive. You can learn how to use Photoshop, and you need to do some practice. The software is available for desktop and iPad at a nominal fee. You can also subscribe to a cloud plan. 
2) PIXLR
PIXLR is an online image editing software that allows you to manipulate photos. It is free software that offers several features for editing images. PIXLR also provides templates for photos that you can use, especially if you want to edit images quickly. You can use PIXLR to create a collage and incorporate text into it.
3) SodaPDF
SodaPDf is an image to PDF converter. It is an easy-to-use tool. You don't need to download the software first to convert images. You need to upload the file on the website, and you can convert the image to PDF. The website converts the file to PDF. A link will be available at your email account or on the web. Use the link to download the PDF file. Also, the PDF converter maintains the quality of the image when converting a JPG file to a PDF. Many PDF converter tools often lose the quality of the image, but this is not the case with SodaPDF. You can also edit text on the image using the PDF tool.  
4) Snappa
If you want to create graphics for the web, including social media, blog posts, advertisements, and other platforms, Snappa is fantastic software. You don't need prior experience as a graphic designer. It is an essential tool for enhancing the digital marketing strategy. There are various templates available for different social media platforms, such as Instagram, Facebook, Linked In, YouTube, Twitter, etc. Hence, it can save you time. With Snappa, you can add text and other effects easily. It also provides essential features that are available in Photoshop. Hence, If you are looking for the best alternative to Photoshop, Snappa is one of the best choices. It is also easy to use.
5) Fotor
Fotor is another online image editing tool that is easy to use. You don't need a background in graphic designing to use this tool. You can also create a collage for your social media profile. In addition to this, it allows you to resize photographs for various social media platforms. Hence, it offers extensive features for photo editing.
Conclusion
There are many photo editing tools available online. However, the ones mentioned here are among the best tools available. They have many useful features and are very easy to use.