Are you looking for the complete guide on how to install Cinema HD on Firestick device? If yes then you came to the right place, today we are going to learn the step by step guide that can help to get this application.
Watching movies is one of the most entertaining hobbies. It helps you relax from all the stress the world puts you through. Watching a good film is all you need to spend a weekend well. However, finding good movies is always an onerous task. Even if you find a good movie, you will have to pay more money to stream them. Though it is possible to watch movies on OTT platforms, you cannot always watch newly released movies or shoes in it. That is when you must turn to third-party apps. Third-party applications save your money by streaming exclusive movies and shows online for free. There are many third-party apps available on the internet. However, you need to install the best among them for better benefits.
What is Cinema HD
The once famous HDCinema is now Cinema HD APK. It is one of the most preferred third-party applications that allow you to download and watch several movies and shows online. If you are a film fanatic, this application is a paradise for you. It has a huge collection of beautiful movies in multiple languages.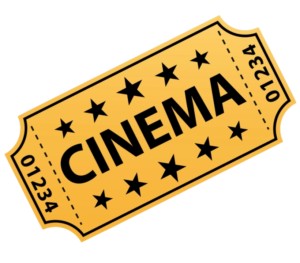 You can find various genres of films including action, romance, comedy, horror, and thriller in this application. You can binge-watch your favorite movies and TV shows anytime without spending a fortune.
The best part about this app is that you can also download and watch newly released movies from it. It is the best application you can rely on if you wish you watch pirated movies and shows as soon as they get released. Besides, it keeps updating new content regularly to keep you all entertained. The application is so user-friendly that even a newbie can use it effortlessly.
How to Install Cinema APK on Firestick?
In this article, you will find the step by step instructions on how to install Cinema HD APK on a fire stick. You can use the same method on other Amazon devices like Fire TV, Fire Stick Lite, and even Fire TV Cube. You can also use this method on Android TV and Android TV boxes to a certain extent. The application has a minimal, easy, and functional interface which makes installation simple and effortless.
Before starting the installation process, you must be aware of the fact that the government and ISPs keep monitoring your online activities regularly.
You could get into trouble waters if they find out that you are accessing content on firestick that is copyrighted. Therefore, it is necessary to get the best FireStick VPN that will help you mask your IP address and stay anonymous. Now, let us go back to the installation process. All you have to do is follow the steps instructed below to install Cinema APK on a fire stick.
Step 1: You have to install the downloader application on your device. It will help you to sideload the apps on Firestick. You can download this app from the amazon store as it is not available in any browser other than that.
On the home screen of Firestick, locate the FIND option. You can find that in the middle bar.
You can click on the lens icon on the top-left corner of the page if you are using an old version of Firestick.
Step 2: Select search
Step 3: Look for the downloader app.
Step 4: Follow the instructions on the screen carefully to install it successfully.
Step 5: On the middle bar of the home screen, you can find Settings (right corner). Click it.
Step 6: Select My Fire TV
Step 7: Click Developer Options.
Step 8: Select Install Unknown Apps.
(Select Apps from Unknown sources and switch it ON, if you are using an old version of firestick)
Step 9: Switch ON the option for the downloader.
After this step, we can move on with the core installation instructions as we have taken care of the security part of the Firestick device.
Step10: Open the downloader app. By default, it will launch the home tab. Go to the URL field. You can see it on the right. Click it.
Step 11: You can see a new window popping up. It will allow you to enter the URL source of the APK. You must use the keyboard that appears onscreen.
Step 12: Enter the URL https://bit.ly/2TLACDM to download the APK file on the app.
Step 13: Select GO.
Step 14: You can see another window popping up. It will show the downloader connecting to the server. The window that comes next will show it downloading the Cinema APK file on your device.
Step 15: Wait for the download to complete.
Step 16: You can see the installation process initiating on its own. Give the process some time.
Step 17: After that, you can see two options on the screen- Open and Done. You have to click done.
Step 18: You can see a prompt after the previous step. You must highlight Delete using your remote. Click it.
Step 19: Delete the file after installation. Deleting the file can free up some storage space in your device. Besides, the file is completely useless after you finish installing the app.
Step 20: Select Delete one more time. It will delete the file from your device.
Step 21: Run the application.
Conclusion
Hence, by carefully following the set of instructions listed above, you can install cinema HD APK on your Firestick device. You can watch any number of movies and shows online by doing so. Downloading this app will help you save money and the storage space in your device. Paying a monthly subscription fee to OTT platforms like Netflix, Amazon Prime, Hot star, Zee5, and more can cost you thousands of rupees. However, you can watch the same set of movies and shows you binge there using Cinema APK at absolutely no cost.
We hope this article enlightened you on the installation process of the Cinema APK on your Firestick. We hope this step-by-step process made it easy for you to understand the installation process easily. Now, what are you waiting for? Go and install the app to binge-watch your favorite movies with your family and friends.
Read Also: