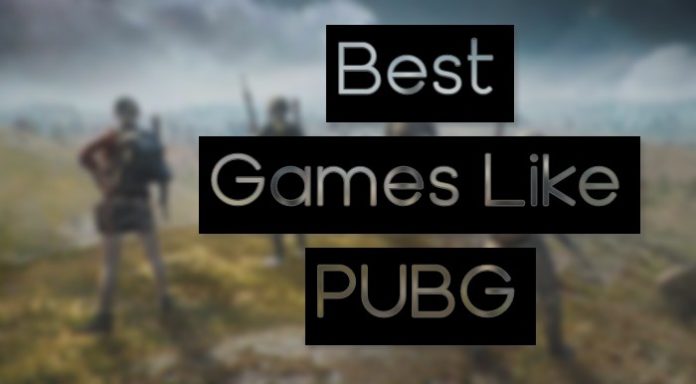 Online games or video games are gaining popularity nowadays. They can be played using computer devices or even using Mobile phones and also multiplayer online role-playing games. Online games need special servers to function continually. Also the online games like shell shockers have attracted people from various groups like kids, teenagers, and even adults. Since most of the players on online games do not know each other, they are strangers with limited communication. So, it can be similar to playing with artificial intelligence. There are numerous online games that can be accessed.
The government of India has restricted using certain Chinese Mobile Apps. It has banned almost 59 Chinese apps beholding the liberty of Indian cyberspace. A few Chinese alternative apps have been approved with superior privacy settings. Recently, the government of India has banned PUBG Mobile, a prominent Battle Royale game, and an additional one hundred and seventeen Chinese apps. The banning of these Chinese apps was quite shocking. India being vastly populated, came as a huge market for such gaming apps. There are teenagers, kids, and older ones too who make use of such gaming apps. Since the government has imposed restrictions on the use of games like PUBG, there are PUBG Mobile alternatives that are available on both iOS and Android phones.
The best PUBG Mobile games
There are few best games like PUBG for Android and iOS devices. Check out the games that are compatible with PUBG Mobile. The games like:
Modern Combat Versus
Pixel's Unknown Battle Ground
Fortnite
Call of Duty: Mobile
Hopeless land: Fight for survival
Garena Free Fire
ScarF all:The Royale Combat
Battlelands Royale
Black Survival
Zooba
Guns Royale – Multiplayer Blocky Battle Royale
Danger Close
1. Modern Combat Versus:
The Modern combat versus New online Multiplayer FPS is available for Blackberry (BB10OS) and Android devices like Samsung Galaxy, Huawei, LG, etc. The user can download the game of Modern Combat Versus: New Online Multiplayer FPS from Google Play store and App Store.
Advantages:
Certain new weapons have been added like the Revolv, Witch, and Sarge.
It fixes the bugs
It contains many graphics, maps, and unique heroes or characters.
The controls of the games are easy to learn and can be played on mobile devices.
Disadvantages
Getting the characters is not so easy.
It is in the English language
The games can be addictive.
2. Pixel's Unknown Battle Ground:
To have fun-filled games, then Pixel's unknown Battle Grounds is the right choice. Since the game is still in progress, you could at times encounter difficulties while playing the game when you enter or exit the house. The rest of the functions are smooth. The game has been made easy to play by the mechanics with auto shoot mode to help the player fight and win over his enemies.
Advantages:
3D block city
Auto shoot mode
Pixel style retro visuals
A good collection of weapons
Disadvantages :
There are certain slight glitches
3. Fortnite:
This is a popular gaming app. You will not find this app in the play store, since it has been removed from it. The game can be found in its own store. Fortnite can be installed on Android without the play store using our guide. It consumes around8GB of storage, which is quite a large space. It also needs a mid to high tier processor. 8 series processors are good, but you can also manage with 6 series processors. The game Fortnite is similar to PUBG Mobile. There are four unique modes like Party Royale, Creative, 100 player battle royale, Save the world. Using creativity, you will be able to create the island of your own, party Royal is similar to PUBG's Cheer park, and Save the world is a defense survival game. Fornite is comparatively better than PUBG Mobile. Never miss playing this game. There are certain advantages and disadvantages to this game.
Advantages:
Multiple gaming modes
100 player battle royale
High-quality graphics
Excellent Gameplay
Disadvantages:
Not compatible for all gadgets
Consumes high storage
4. Call of Duty: Mobile
When this was introduced last year for both the iOS and Android, it gave tough competition for the PUBG Mobile. Since PUBG is banned in India, it is better to use a battle royale game. You will not miss out on playing PUBG. The Call of Duty: Mobile gives the same feeling that you enjoyed while playing The characters, earning of rewards, unlock new characters, weapons, etc can be customized as per your wish. It does not use much of your storage and it is budget-friendly.
Advantages:
It includes up to 100 player battle royale
About 2GB of your storage is used
It is consistent with high-grade devices
It supports other multiplayer games
 Disadvantages :
Comparatively, it is quite smaller than PUBG
5. Hopeless Land: Fight for Survival:
This gaming app has received stormy reviews from the users and the mobile gaming communities. Being an alternative to PUBG, survival is the main motto. The game can be played in opposition to 121 players and the last one to survive is the winner. The atmosphere is friendly like an Asian country and feels homely. You will be able to drive a helicopter and explore new places while landing. Apart from weapons and guns, the player needs strategic abilities like PUBG to be a winner. There comes a hazard zone, to continue playing the game the user must be inside the safe zone. It is friendly with various Android devices as well as iOS devices. There are more than fifty million downloads in the play store. Hopeless land Fight for survival is the best substitute for PUBG Mobile for your iOS and Android devices.
Advantages:
Asian aesthetic atmosphere
It consists of 121 players battle royale
A perfect alternative for PUBG
Fly in helicopters
Disadvantages:
It does not support the Anti cheating system
6. Garena Free Fire:
In this game, you can find the controls on the screen which makes it easy to navigate. If the user wants to survive in the game, he has to go opposing forty-nine other players in a 10-minute window. Only then he can last in the game till the end. To win the battle, the user must stay inside the safe zone. When you are on an isolated island, look for better weapons. By using the in-game voice chat, the gamer can form a team of four people and discuss the strategy that they are going to use in the game.
Advantages:
The graphic is very good
It supports the in-game voice chat
49 player battle royale
Loot and shoot
Disadvantages:
There are limited weapons to use
The Anti-cheating system will not work
7. Starfall: The Royale Combat: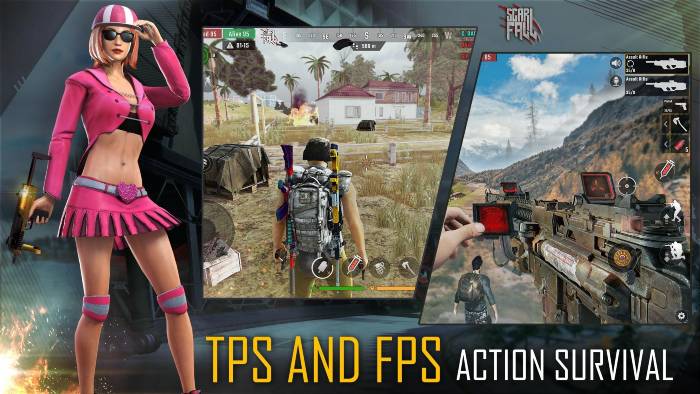 This game has been developed by the Indian Studio, which soon emerged as the top Made-in-India apps in the AatmaNirbhar Bharat App creation challenge that was inaugurated by the Indian Prime Minister, Narendra Modi. This has both online and offline gaming mode. The user can also play the solo game. It gives both the first-person and third-person shooter mode. The game already has reached one million downloads on the play store.
Advantages:
Supports both the online and offline multiplayer mode
Growing community
Very good graphics are used
Disadvantages:
Connecting to players is time-consuming
Contains certain virus
8. Battlelands Royale:
This is also similar to PUBG Mobile with some extra fun. You don't find the normal blood-filled shooter. There are characters that are cute and cartoonish. There is no need to wait in the lobby to begin the game. Clicking on the play button allows you to take up a parachute and start to loot, shoot, and survive the gameplay. The game can be played solo or in duo mode. The game lasts for about three to five minutes.
  Advantages:
Fast deathmatch
It features a detailed map
Can be played solo or in duo mode
Entertaining and fun to play
Disadvantages:
It is not advisable for hardcore gamers
9. Black Survival:
The Black Survival has a fan following among the players. In this game, you can choose a character and drop them on the island. The island contains twenty-two different areas like beaches, hospitals, forests, etc. For certain players, it can be a challenge, since they must be quick in the game. The various characters will help you with weapons. You must memorize certain kinds of tools, foods, and weapons. Overall, it is an adventure with crazy fun.
Advantages :
10 player deathmatch
Unique island
Anime based Battle Royale mode
Massive weapon collections
Disadvantages:
10. Zooba:
Zooba is the hilarious Battle Royale game. This game is based on animal characters, an adventurous game with 20 player deathmatch. It certainly provides a break from blood-filled battles and gory. The game has very good graphic quality. It is built using the best gaming controls. With all the rewards that you have collected while playing the game, can be used to customize and become a superstar adventure of Zoo.
Advantages:
Online multiplayer
20 player deathmatch
The graphic quality is excellent
Customization of characters
Disadvantages:
At times the game freezes
11. Guns Royale – Multiplayer Blocky Battle Royale:
It is the new open arena Guns Royale game. The player can survive in the battleground, built new PVP tricks, and expand the shooting skills for free. It is a battle in an online game that can be played with multi-players.
Advantages
The weapons can be picked using the map.
The game can be played against bots using online multiplayer battle mode or through offline mode.
The characters can be customized by collecting various elements.
Disadvantages
To increase the level, other players are wiped out.
The maps can be decreased progressively
12. Danger Close – Battle Royale Game: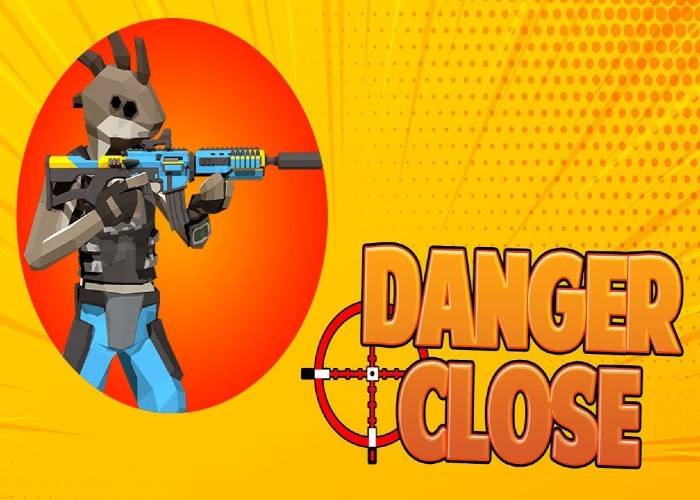 Similar to PUBG, the player can use a strong multiplayer battle. This game has developed considerably and is now featuring new mechanics like looting, recoil, inventory system. The user can play in eight distinct locations like a pirate-infested island or alien planets. The graphics are not so close to PUBG Mobile, but the gamer can join an online deathmatch.
Advantages:
The player can choose from different locations
Bigger map
Online multiplayer deathmatch
The download size is smaller
Disadvantages :
The graphics are not so great
Conclusion:
This article has discussed the PUBG Mobile alternatives that come handy on both iOS and Android phones. Since the games like PUBG has been banned in India, one has to look for alternatives. From the list of games that we have discussed, find the powerful battle royale games that are similar to PUBG.