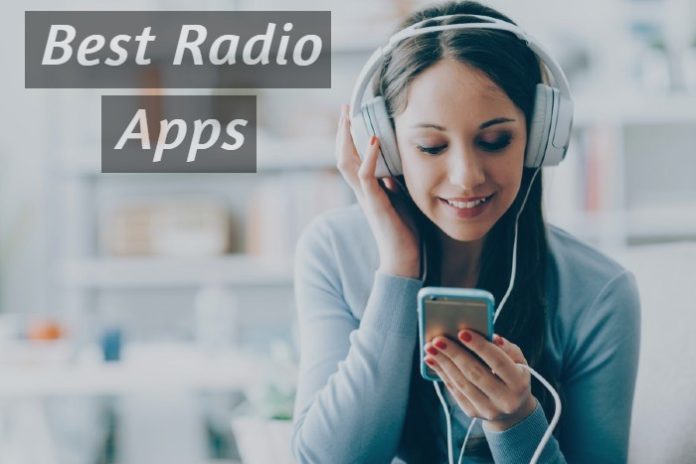 Mobile Phones – a very useful invention in modern times. The mobile phone was initially invented to facilitate conversations while on the go. Today, however, the humble mobile phone has taken up multiple works. From taking on the job of a clock by telling the time, and doing the job of a camera, to name a few. The functions of the mobile phone are increasing day by day. Hence, the mobile phone is no longer referred to as a mobile phone. Instead, it is very apt to be called a Smartphone. Now the latest smartphone works as a radio as well. Earlier portable Radio sets were considered luxury items and very carried around proudly. They were a thing of envy and pride. Today the smartphone can correctly be addressed as a replacement of the portable radio set.
Today's tech-savvy generation may say that is nothing great. Everything is possible today thanks to the internet. Yes, that is true. However, there are times when the internet service is not available. So, then the question arises, can we still listen to the radio when there is no Wi-Fi. Yes. There are various radio apps with no wi-fi usage.
For this, firstly a radio station must be downloaded into the mobile device so that you can listen to music when there is no internet connection. For Android devices, the process to download your favorite radio station is as follows:
Go to Google Play Music App
On the Menu bar, select the Browse stations
Once you find your preferred radio stations, select the 'Add to Library' field from the menu
Then from the Menu bar to the Music Library
Press the download button on the station that you want to be downloaded.
There are many best offline radio apps or no wi-fi Radio app. A list is prepared below which explains a few of those radio apps with no wi-fi.
TuneIn Radio
This Radio app makes it to the top of the list of the best Radio Apps. It has about 100,000 radio stations to connect with. So, with such a huge range of radio stations, you are sure to find a favorite radio station of your choice. That is not all. This app also has other radio programs other than music such as Comedy, Sports, news, etc.  An attractive feature of this app is that it has a car mode as well. This means you can change the interface and continue listening to the radio with enhanced listening pleasure.  Some of the facts which speak in its favor are that it has about 60 million users, 4 million podcasts, and is used in 230 countries. All this and more make it one of the best radio apps available today.  To list a few of its features:
This no wi-fi radio app is completely free of irritating advertisements
It has a modern style interface with a detailed catalog which lists local radio stations, recently listening stations, and of course the latest trending stations
This app also has a paid web version wherein subscribers get access to direct sports broadcasts, audiobooks, and so on. The paid version of this radio app allows the listener to save everything that you have listened to and can be played back offline at any time.  This radio app without wi-fi is so good that its customers have given it 4.4 stars rating out of 5.
iHeartRadio
This radio app requires no wi-fi connection. It is an online radio which is having a selection of more than 1500 radio stations. The plus points of this app are that it has many podcasts that are regularly updated. This app can also be customized as per your preferences.  To list out a few of its features:
Facility to create bookmarks for the favorite songs
Ability to switch between different radio stations and radio songs
Listen to podcasts when there is no connection
A personalized playlist can be created
It is a free app and has great filtering, sorting of the radio station
This radio app with no wi-fi is supported by different devices.
On the overall, this app helps to create a personalized list based on the various genre.    There is also the provision to mark the song tracks that you prefer. This will in turn affect the rating of the song in the Global Playlist.  This is a great quality radio app.
Simple Radio
The name itself of this app gives away the explanation of this radio app. It is a very simple radio service that can be listened to with ease on your smartphone. Even though this app sounds very lightweight, it has more than 25,000 stations stored in it. It is a modern online radio with amazing classic radio tuners. Some of its salient features are:
It has a user-friendly interface which helps in finding radio stations easily and quickly
One tap facility to switch between favorite stations thereby providing ease of use.
This app does not require registration. It is can be easily downloaded and then immediately connect to the required radio station.
The popularity of this app can be gauged from the fact that it is being used by more than 5 million listeners every month. This shows that it is a very reliable and stable app for use at home or on the road.
NextRadio
This radio app has flagship smartphones in its database. This means you can just simply download the app and enjoy local radio stations without an internet connection. This is however subject to the user owning phones which have the inbuilt special chips for this purpose. The official site of this app has a list of compatible devices wherein it can work. A point to be noted in the case of this app is that this app works only if the wired headphones are connected. Bluetooth headphones or phone speakers are not supported by this app.    To list a few of its features:
It is very easy to install this app.
The battery consumption is very low thereby you can enjoy music for longer periods.
This app too has enjoyed a lot of popularity among its listeners. This app too has achieved a rating of 4.2 stars out of 5 with its downloads going up to more than 75000.
Pandora Music
This app is very different from other similar radio apps available. Its fact it has been marketed as a personal radio station. Once this program has been installed on your device, it is like enjoying the best music available. Just entering the name of the music is enough. The program helps in creating up to 100 personal radio stations with unique parameters. All this can be listened to offline.
PCRADIO
This radio app required a bit of the internet. Even if the internet speed is very less, it is enough for the app to run. However, this might affect the quality of the music played.     Why this app is considered in this list is because it can save the streaming. The user can record the audio during the broadcast and then set the auto timer. To describe a few of its features:
It has low internet speed requirements
It can record broadcasts and then listen to it offline
The notifications regarding the song name etc are displayed clearly and conveniently.
The app is so good that it has been rated 4.7 stars out of 5 which itself speaks volumes about its efficiency.
In addition to the above, other apps are very popular and require mention in this report.  One such app is the SoundCloud – Music & Audio. This web service is so popular that it is used by millions to listen to free music. It provides quick access to famous artists and compositions. There is also a provision to comment and like so that it provides a unique platform for the exchange of thoughts and evaluation. This offline listening program is very good as the listener can control the playback process directly from the lock window of the mobile device.
CONCLUSION
A point worth mentioning is that some smartphone manufacturers disable the built-in FM radio receiver function. This is done to mainly avoid the complaints about poor radio signal reception or to encourage the download of internet consuming radio apps. However, phones such as HTC, LG, Motorola, Samsung, etc have FM chips in them. The only exception is the Apple phone. On iPhones, the FM radio can be listened to only with a radio app that uses an active internet connection. So, Radio app with no wi-fi will not work on an iPhone.
This above report is not a conclusive and final list of all the best radio stations available today. There are many applications available wherein you can listen to the radio offline or wi-fi radio app. Other apps have the facility to save the streaming while you have an internet connection and then listen to it offline. Whatever method you choose, you will no doubt have the utmost pleasurable listening experience.