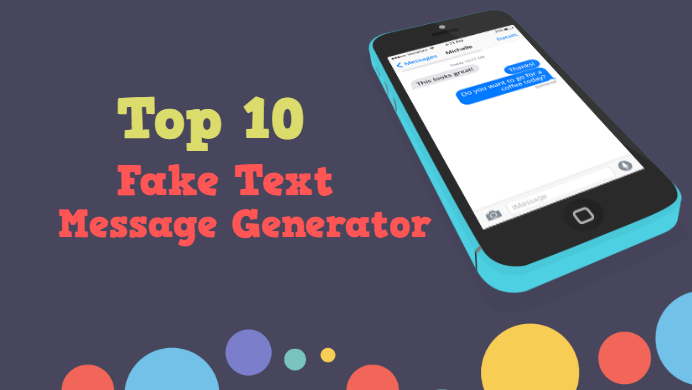 Are you searching for the best fake text message generator for iPhone? Excited about pranking your friends with fake chats? Feel lucky that you are in the right place. Today we are listing the top 10 cool text generator tools online. You can choose the right one from below and enjoy pranking your friends.
Pranking people with fake chats is the recent trend in social media. You would have noticed that most of the status or pictures shared by your friends are fake one.
Wonder How These Fake Chats are Created?
It's not rocket science. There are various iPhone text generator tools available online for creating fake text messages which seems to be real. Just by entering your text that you wish to generate along with the contact name, you can easily generate a perfect fake chat message which every one would believe to be true.
Another best thing is that all the below-mentioned sites are totally free to use. There are plenty of these sites available online but today we have shortlisted few sites which provides realistic screenshots with a simple user interface.
Best Fake Text Message Generator Tools Online
So without wasting any more time lets jump on to the top 10 list of fake iPhone text generating sites.
1. ios.Foxsash.com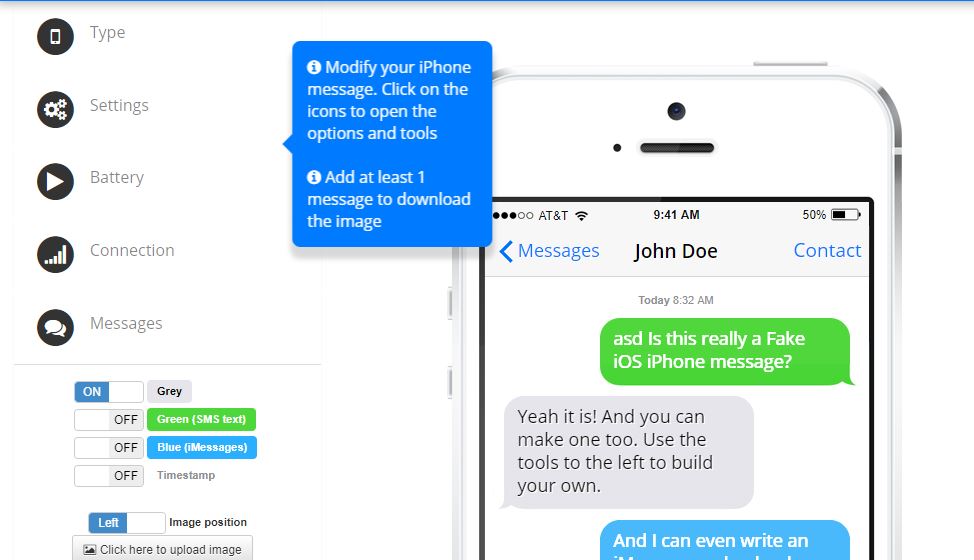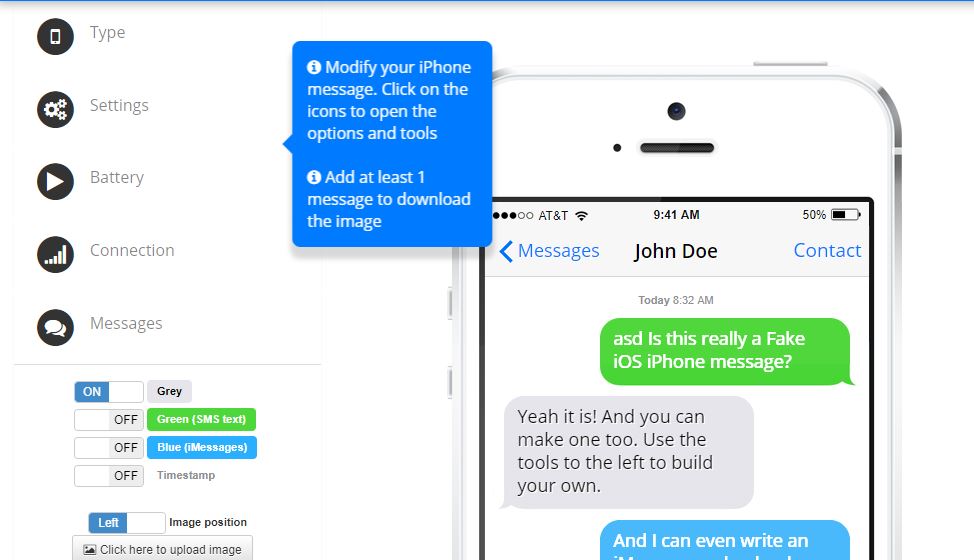 This is certainly the best fake text message generator site with all possible customisation that a user needs to generate fake iPhone text. You can delete the default messages easily and insert your own text.  The best part is that it allows you to use emoji which makes the chat looks real. This interface would be easy to use because you can edit everything on the screen quickly and easily without any complications. A unique feature here is that you can change between green (SMS text) and blue (imessages) and you do have an option to include a timestamp that makes the chat look authentic. When things are done, you can download the image in PNG format.
Visit: http://ios.foxsash.com/
2. iFaketextmessage.com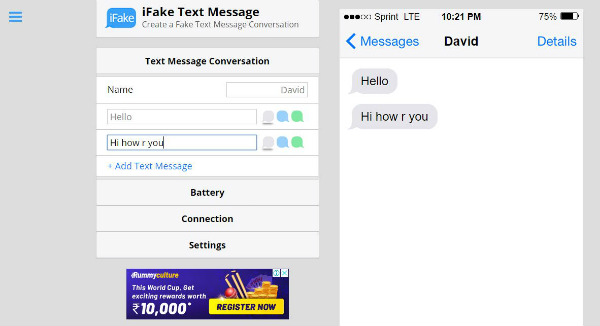 This site also contains one of the simple user interfaces and you can create your fake text within minutes. With more number of options and limitless capabilities, you can apply your creativity and generate chats which look exactly real. You also have the option to change the signal strength. A unique feature that this site provides is that you can turn on the airplane mode. In the settings option, you have many options like do not disturb, alarm, Bluetooth, microphone and etc. When everything is done click create option button and your fake image is generated. With no more waiting visit this site immediately and prank your family and friends.
Visit: https://ifaketextmessage.com/
3. ios7Text.com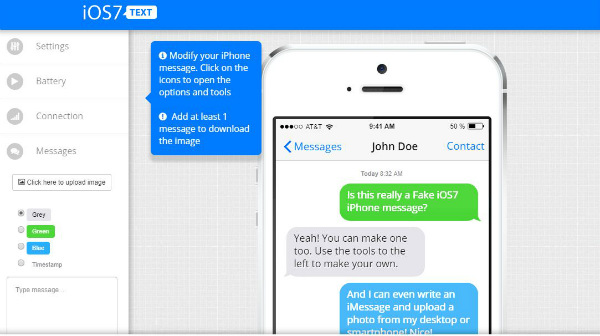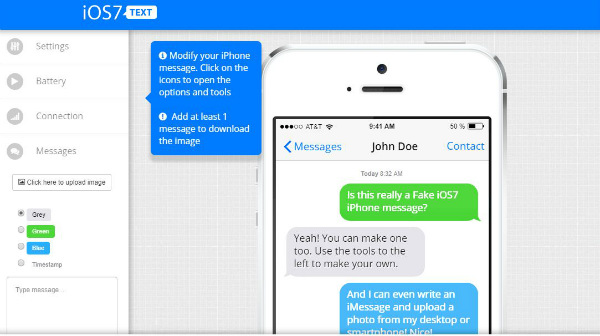 This is another best tool where you can create fake iPhone text messages for IOS7. The customisation interface is very similar to Foxash site. When you enter this site you will find a virtual iPhone 7 and you will find the tools to edit the chat on the left-hand side. Again here you have the option to change the text colour between grey, green and blue. Like foxash site, you have the option to include a timestamp on the chat which makes the text look real. But you cannot change the type from ios7 to ios8. Zoom out the screen if some options are hidden below the screen.
Visit: http://www.ios7text.com/
4. FakePhoneText.com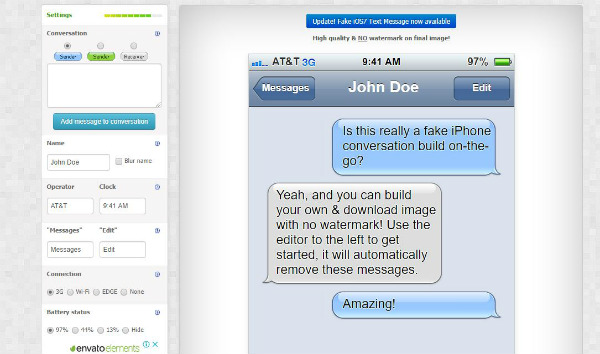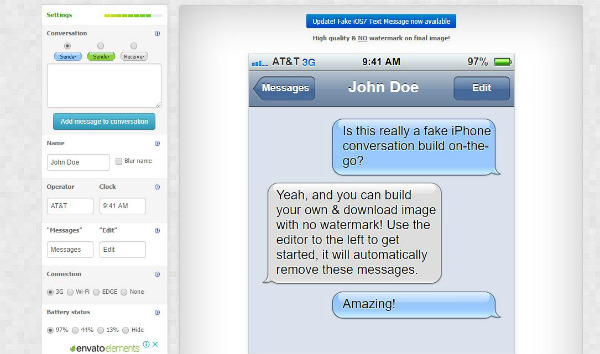 Though fewer options are available, this is a simple tool for creating fake text. The notable option available here is that you can blur the sender name. You can also hide the battery status by clicking hide option in battery status. Here you can also change the connection status to EDGE option or even hide the same. If editing is done click the Download option to download the image and start pranking your friends.
Visit: http://www.fakephonetext.com/
5. iPhonesmsgenerator.com
This is also one of the best tools for text generator online. The best part here is that you can generate text messages in 14 different languages like French, German, Dutch, Italy, Portuguese, Polish, Turkish, Magyar, Slovak, Spanish, Romanian, Czech, Danish and English. You can also include the SMS headers option. This site is recommended for those who need to generate conversation with multiple messages. IPhone 5 model used here also supports ios7 interface. When required things are done, click the generate button to successfully generate a fake iPhone chat.
Visit: http://iphonesmsgenerator.com/
6. iPhoneFakeText.com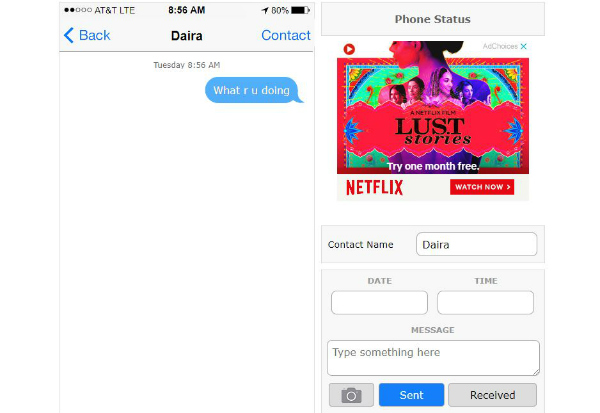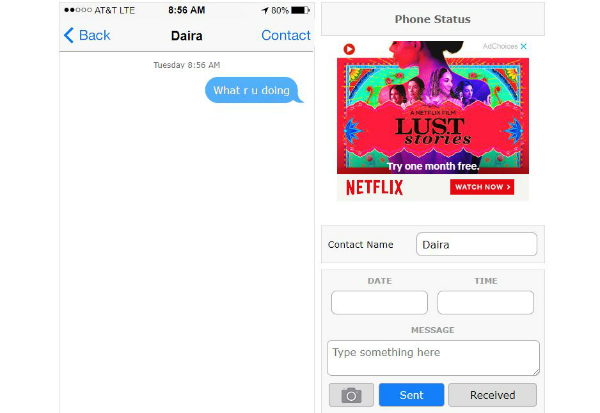 This site offers you a user-friendly and a good visual interface. When you start typing the boxes mention in the right-hand side, you can see that changes are made in the screen mentioned on the left-hand side. By this way, you need not wait till the end to see the screenshot of fake text, as the end result chat are shown while you are editing. Here you have the option to blur the contact name which in turn looks like real chat. But the list of service providers (operators) is limited in number. It allows you to add pictures which can make the chat realistic. Now type the required message and prank your friends.
Visit: http://iphonefaketext.com/
7. iFakeText.com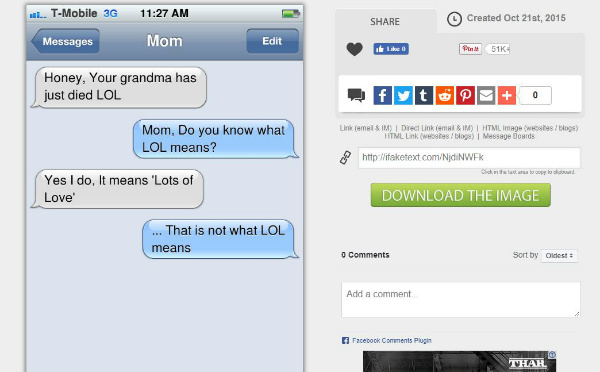 This tool is simple to use and comes handy in creating a fake text message. All you have to do is fill the blanks available and your fake chat is generated. Unlike others, there are only a limited number of options for editing. Restriction on options sometimes does not make the chat realistic. Option to add more messages is available if you want to make the chat lengthy. When everything is done, click on the submit option and your fake text message is generated.
Visit: http://ifaketext.com/
8. ios8Text.com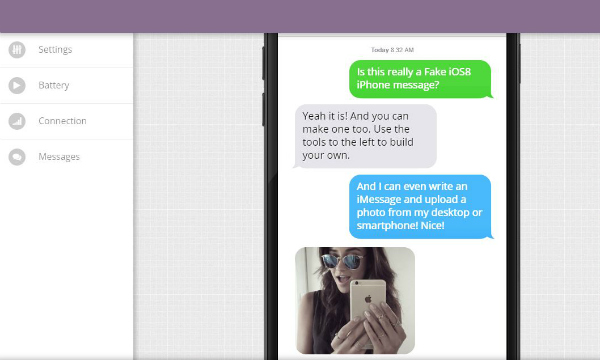 This is another great online site for creating fake text. The user interface of this site is very similar to ios7text site, except the type of iPhone. So if you are looking for an ios8 version of iPhone then without wasting time visit the above website and create your own fake chat and have fun in pranking your friends.
Visit: http://www.ios8text.com/
9. Fakeimess.com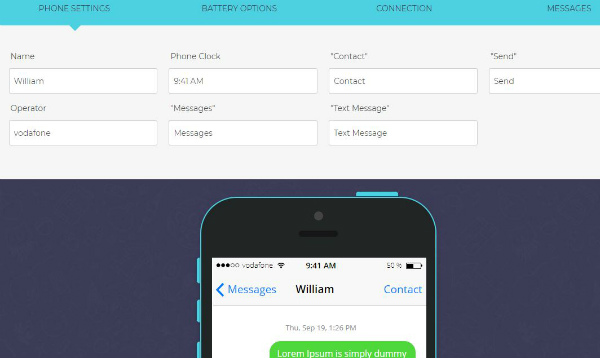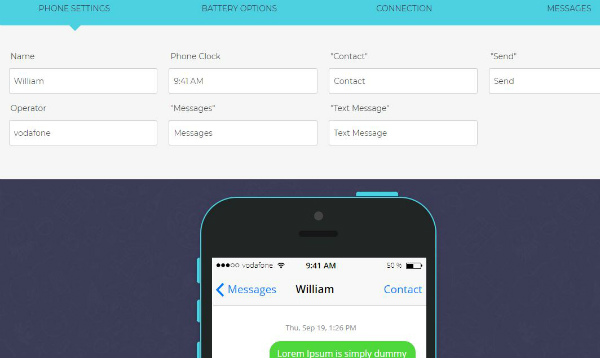 The simple display of this site makes you convenient to create fake iPhone text message. With Fakeimess it's almost impossible for anyone to find that the chat is fake. The display of this site is arranged in such a way that you put the information in an orderly form i.e. one after another which makes you comfortable in creating a fake chat. The options of this site are similar to that of any other text generator online, but the simplicity of the site makes it to stand unique from that of others. So without any difficulty create fake iPhone text message and enjoy pranking friends.
Visit: https://www.fakeimess.com/
10. Classtools.net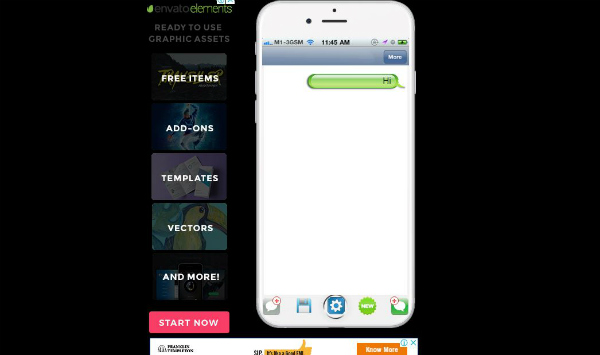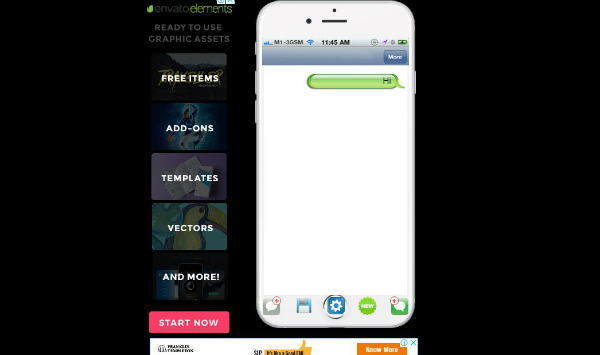 Classtools is a site which provides you with a number of fun-filled tools and information like games, timer, calculator, gallery, and etc. One of the fun filling tool available here is a fake SMS generator. By clicking on that option you will be taken to the chat generator page. This page will show you a virtual iPhone. Due to complicated user interface and presence of ads makes this site in the last of the list. It's difficult to generate a fake chat using this site if you are a first time user.
Visit: http://www.classtools.net/
Final Words
The happiness that you get when you prank your friends and family is immense. Every people do enjoy pranking others. With the help of the above tools, you can create a chat with your favourite actor or even with big people like president. These fake chats can bring you more likes on social media. While pranking your friends don't forget to share this with your friends and let them use their creativity to prank people who they know. Apart from pranking your friends you can also use these sites for your projects.
The most important thing to be kept in mind is that do not use these sites for creating fake evidence or do not cause any harm to anyone.