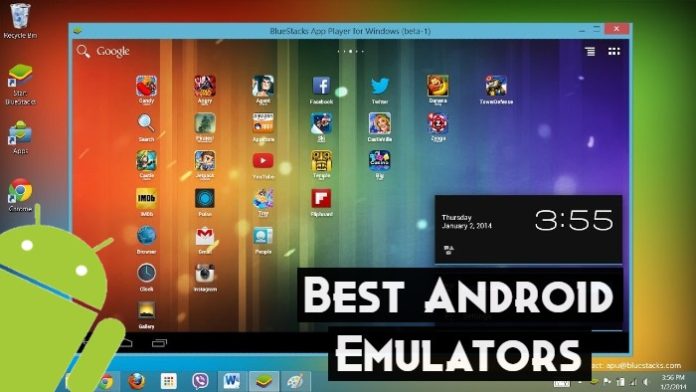 Android Emulators helps in using android functions on a PC in a cloned manner. The role of an emulator is to browse apk files in the same way it reads an Android device. The problem that comes with low end PC is that it can't run emulators of large file sizes and create lag problems while accessing the apk files. In this post, we will know about some best emulator for low end PC that will run very smoothly even inside a PC with meagre processing speed. It will support the users to save time while working with the apk files on Pc.
Top 07 Best Android Emulators for Low End PC
1. Bluestacks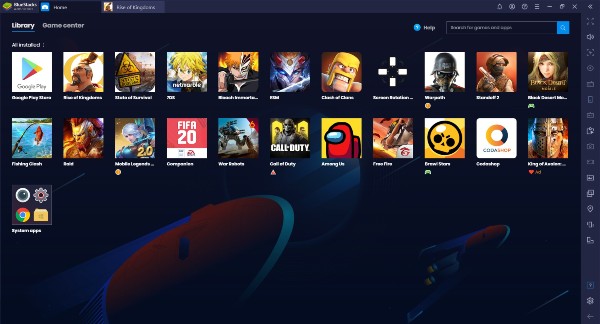 It is one of the best emulators for low end PC that comes with less file size. The installation protocol is relatively simple than other emulators. Users can smoothly operate high file size apk like games and video editing software without lag. It can efficiently run high file sized android app like Kinemaster, Filmora, visual studio, etc. even in low end PC. It develops a broader space for the user that makes the function more compatible than an Android phone. It is the best emulator for rejoicing gameplay on a widescreen. Bluestacks provide the same domain of an Android phone and don't have any sophisticated options for controlling the screen. Users get the same play store app where they can log in to their Gmail account to start downloading apps. It also can run apk files directly from the PC.
2. Gameloop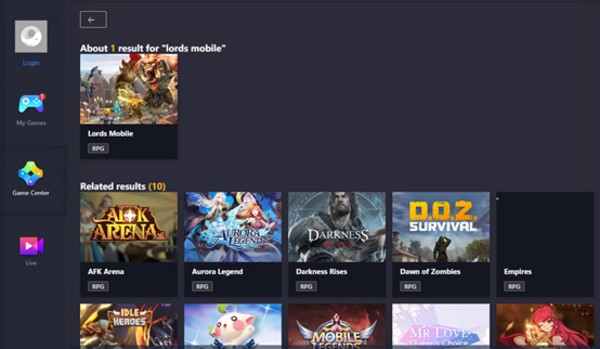 Gameloop is the best android emulator for low end PC and designed with the motto of playing games. Users can skillfully play games like PUBG, Call Of Duty, and other high file sized Tencent games. It makes the gaming features very natural with the help of a lot of buttons customizing features. Gamers can set controls depending upon their comfortably at any part of the screen to handily access the gaming knowledge. It makes you feel like enjoying compact games without any lag. It efficiently regulates to deal with the input data connection and makes the gameplay more durable in comparison to other simulators. The users who are installing an android emulator only to play the game can find it very useful to access.
3. Nox Player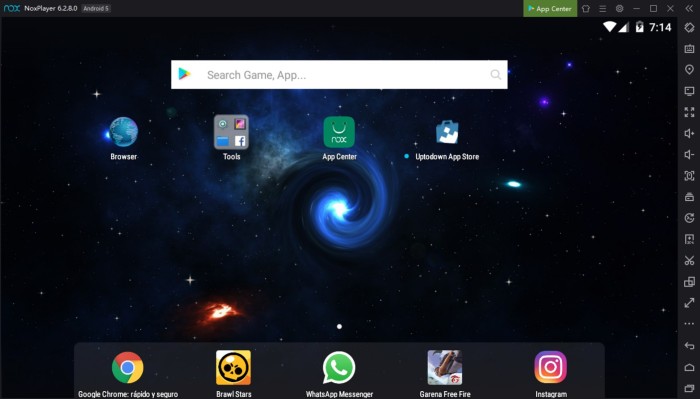 All in one feature of Nox player make it the best android emulator. Users who want to access the Android app more than playing games will find it very valuable. The multifunctional elements of the Nox player will benefit from playing any video player, photo editing app files, and other casual apps without any issue. Users can store as many apps inside the Nox player and easily carry on multi functional work in a polished manner. There is no need to root the PC or alter VPN to access this emulator. It is the most liked emulator for low processing Pc on the typical level.
4. Genymotion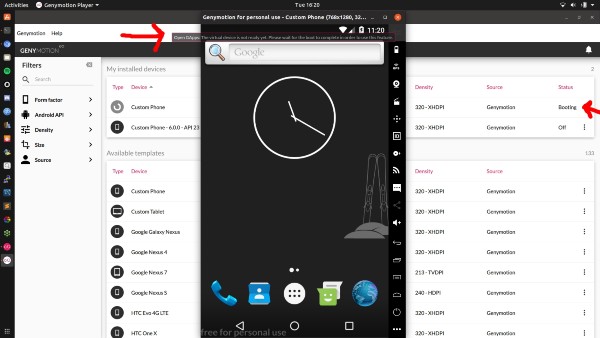 Genymotion emulator is prepared peeking into the interest of Android app developers. Most of the android studio users, particularly android developers, can test their app using Genymotiom to check screen resolution, sizes, layout, etc. It benefits them to prevent the user-friendly experiment of apk files before launching it to market. The easy test mode feature of this emulator makes it the best android emulator for low end pc. The only demerit of using this emulator is that it doesn't support high graphics games. Users who want to access small size android apps on PC must download it to save some extra disk on their PC.
5. MEmu Play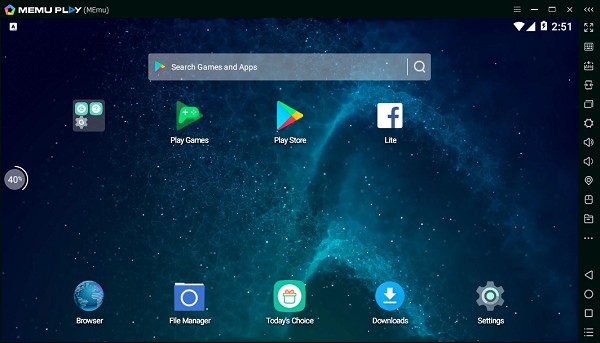 MEmu Play emulator is quite friendly in running apps in any Android version like Nougat, ginger, lollipop, etc. Users can open the emulator in any mode of Android version glimpsing into the supportive requirement of running an app inside an Android phone. It also helps to know if the created app runs faultlessly in a higher version of the Android operating system or not. The manageable switching of the system to any choice of Android version makes it the best android emulator for low end pc. The size of the app is light and doesn't consume much space inside a PC to operate.
6. Andy Android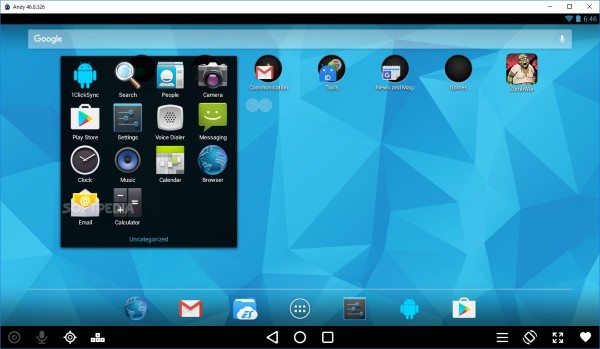 The name of the emulator itself suggests about the functioning. It has VM virtual box which is compatible with low end PC. The multifunctional customizing feature is beneficial in running games as well as other apps smoothly on your PC. The installation requirements are shallow and don't need large ram space for running the apps. It adjusts itself while running two or more apk at the same time and doesn't lag the app in the middle. Users can comfortably perform their apk tasks without thinking about the background data. The cleanup feature of Andy's android emulator makes it the best emulator for low end PC. It gives an easy option to delete and uninstall app files.
7. Jar of Beans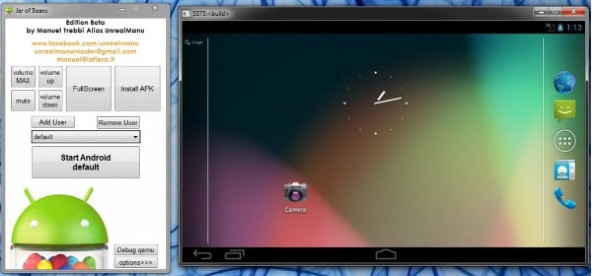 Jar of Beans is the last best android emulator on our list. It is also called the second Bluestalk because its feature matches most of the characters with Bluestaks emulator. Users can perform multiple tasks like playing games, running large file sized software, Android app tests, and many more. It emulates app to full screen and half screen mode and doesn't let you feel like using a third-party Android app on PC. Configuration modes like keyboard support and virtual SD card options help the user to get the feel of employing an app on Android phones. Users can set screen tweaks, frames per second, hertz value to access the app with their requirements.
Conclusion: Best Emulators for low end PC
The list of the Best Android Emulator for low end PC will help to decide which emulator to install for running an app file. It will help to save space for running an apk file in low end PC. Every emulator mentioned in the above list has some specific features concerning the functions. It is, therefore, necessary to get some information about Android emulators for the smooth running of apk files in PC.