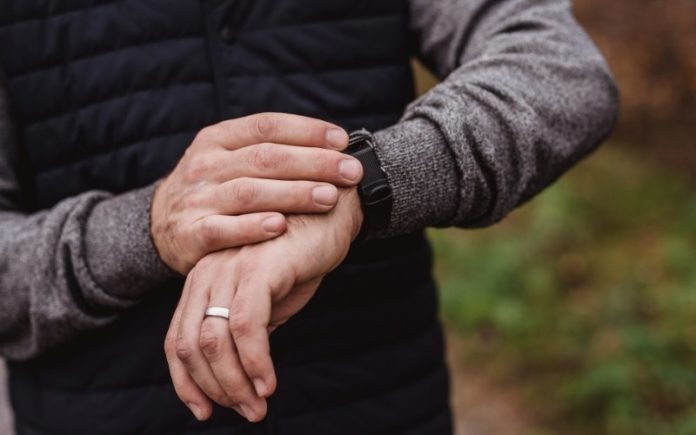 In 2021, Huawei released its new amazing fitness Huawei band. Yes, I'm talking about Huawei Band6. the Huawei Band 6 is an amazing fitness band that has features and improvements in the display area. The Huawei Band6 additionally brings a multitude of fitness-focused functions too.
The Huawei Band 6 is a follow-up to the Huawei Band 4. The Huawei Band6 is small and light and comes with a lot of functions and a high battery life that allows you to travel for a long time on a single charge. Everyone knows the Huawei Band 6 is a popular Watch Fit, thanks to its larger-than-life AMOLED display (think 64 percent screen-to-body ratio) and extensive health functions.
The Band 6 is a bit smaller, sleeker, and more reasonably priced than the Band 5, but they aren't the only reasons you should consider it for your next exercise. Among the various fitness bands available, the Band 6 is smarter, more comfortable, and sticks out.
But apart from this, there are many things that you should know about Huawei Band 6. And that's why in today's article I will tell you all the things you should know about Huawei Band 6.
Things you should know about Huawei Band 6
From below, you will get to know all things that you should know about the Huawei Band 6:
It has an amazing large screen
A large screen is the one feature that previous fitness trackers lacked in. You bought it to keep track of your metrics, but you can hardly see them anymore. That is no longer the case! The Huawei Band 6 has a 1.47-inch AMOLED display screen (which is really 148 percent bigger than the Huawei Band 4).
It's a smartphone-like experience that not only makes the Band 6 easier to use, but also gives you a full-view view of your exercise data while you're on the go. Smooth, stylish, and also functional with strong exercise benefits? That's it.
It is quite a comfortable fitness band
No matter what, a fitness band requires you to be comfy on your wrist. If you're going to use it to monitor anything from your health and wellness to your sleep, you need to be able to wear it 24/7 despite the climate or the workout.
The Huawei Band 6 is a super-lightweight fitness tracking band that is dirt-resistant, sweat-proof, sturdy, and considers 18g. Dimension matters but when you consider that the Huawei Band 6 likewise has a skin-friendly silicone rubber strap as well as an anti-fingerprint covering, everything integrates beautifully. As well as yes, the Huawei Band 6 is water-proof too.
It knows the importance of your health
Huawei is known for making high-end smartwatches, and the Band 6's improved fitness features are noteworthy. You'll be able to view your heart rate track your sleep habits, and even track your menstrual cycle.
There are 11 pro exercise modes, as well as 85 custom settings. The Huawei Band 6 also has Sp02 monitoring, which can alert you if your blood oxygen levels fall too low. Regular and smart workout reminders will also remind you to keep active.
It has excellent battery backup
The length of time should a physical fitness band last prior to you need to plug it in? Do you truly require to turn off particular functions to lengthen the battery life? I don't believe so. Thanks to a high-efficiency chipset as well as clever power-saving formulas, the Huawei Band 6 will certainly last 14 days without having to push time out on the functions you require.
You can easily monitor your heart price, anxiety as well as sleep cycle without providing the battery a reservation. Yes, it's a physical fitness band, yet you'll possibly likewise utilize it as an alarm, to see incoming phone calls, to discover your phone, and even run your camera from another location. To do all of this without the concern of an everyday fee is incredible.
Anyone can use it quite easily
While the Huawei Band 6's bigger screen conveniently and clearly displays even more real-time data than ever before, being able to access that information when you need it is even better.
The Band 6 has a single side switch, and all you have to do to see what's going on is lift your wrist or swipe over the gorgeously intense, full-color touchscreen.
It's almost like using a smartphone in that you can quickly swipe up and down, left and right to get what you're looking for.
How to Setup Huawei Band 6
Setting up the Huawei Band 6 is a quite easy process, all you have to do is:
Step 1: Turn on the Bluetooth connection and location services on your phone.
Step 2: Start by downloading the Huawei Health App and linking your device to it.
Step 3: Following the on-screen steps until the phone and the watch are successfully linked, a pairing request will be sent.
You may be asked to update your Huawei Band 6 during the first pairing; you can choose to update or postpone the update. You may upgrade whenever it is convenient for you or whenever you require a steadier connection.
After that, you may begin customizing your watch to your preferences. Change the look of your watch, alter the frequency with which sensor data is updated, and establish workout objectives. You may set up SMS alerts as well as other app alerts/notifications.
It has perfection
The Huawei Band 6 comes in two colors: Graphite Black and Sakura Pink. The Watch Face Market features over 100 different watch faces, so you're sure to find one you like. It also has six always-on watch faces, ensuring that you have access to the essentials without having to do anything.
Final words
There is no doubt that the Huawei Band 6 is a great fitness tracking band. Inside the Huawei Band 6, then many amazing features are available about which you do not even know. And that is why in today's article I have told you all the things that you should know about Huawei Band 6.