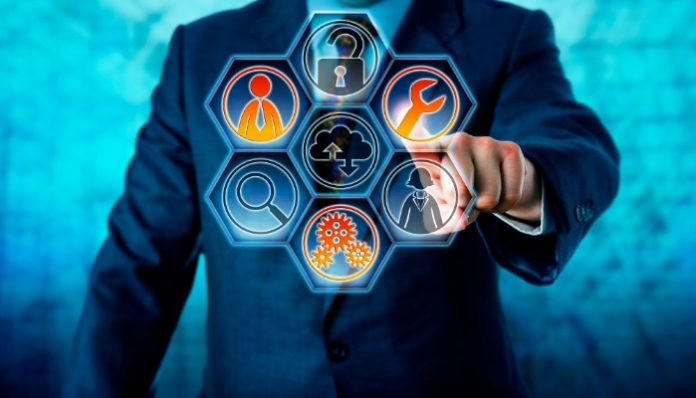 Most internal IT services are not good enough to adapt and evolve with innovation. Technology and innovation have advanced a lot later to break/fix IT. As a result, many businesses' IT departments are slow to act, and their systems are unable to fulfil the demands of a developing firm in the digital world.
If you have ever ignored the thought of outsourcing service to a third-party provider because you believe your own IT team is sufficient enough or because of funding issues, now is the time to consider it.  
Managed IT services have various advantages, especially if you're using a system like Cyber Security or Microsoft 365.
Most people believe they have an understanding of  "managed services," but when challenged to describe it, they usually fail. What are "managed services"? and what does a managed services provider (MSP) do for you?
What are Managed Services?
The managed service provider holds full responsibility for the IT service and system's performance in a managed environment, and the company generally pays a monthly payment to get the service. 
There are many different kinds of managed IT service solutions, but the goal of all of them is to shift the responsibility for IT maintenance and management from the company's internal IT team to a third-party service provider. 
The company gets benefits like low and affordable pricing and the freedom to focus on its key business interests rather than IT management tasks in a successful managed services partnership.
Commonly used IT Services
A popular managed IT service is remote monitoring and server management, workstation management, and mobile devices. A managed services provider's core, foundational service is usually third-party monitoring and management. 
There is a huge competition and impact on profitability because so many managed services providers offer this service and they all try to get as many customers as they can, so they provide their services at as low prices as possible. 
Basic managed services have become commoditized, forcing managed service providers to distinguish their products. Nowadays, a good managed IT service providing company provide services like
IT Strategy Services

Cloud Services & Management

Standards & Compliance

IT Asset Administration

IT Service Desk

Network Management

Desktop Management

Procurement

Server Management
Because hiring an in-house IT team to monitor and supervise IT systems around the clock would be ridiculously expensive whereas managed services provide 24/7 IT system monitoring at a fraction of the cost of an equally watchful in-house hired team.
What will you get from Managed IT Services?
Third-party IT services providing teams will work 24/7 to make sure your company gets the best IT service possible but it also depends on the hired team. The advantages of hiring a managed IT services provider vary depending on the professionals you choose, but they usually contribute in the following,
It will plan long-term IT road-maps and implement innovative development projects.

Reducing your IT data storage cost with agile, scalable and efficient cloud computing.

Assuring that your IT department meets the highest degree of regulatory requirements and best practices available in the industry.

Keeping track of your company's assets, statistics and making sure you have the right systems and resources you need to control them.

Assuring that your systems work smoothly and that your customers have the best possible experience.

Maintaining your company's network for ideal and high efficiency performance and service quality.

Optimizing your in-house desktop environment to guarantee that virtual desktop performance is uncomplicated, responsive, and efficient.

Managing, monitoring, and administering your servers to ensure data protection and capacity.
Some may ask if managed services include IT environment design and its implementation. But traditionally, "managed services" referred to the administration of already-installed IT systems. However, unlike other business solutions, Managed Services does not have a "one size fits all" solution.