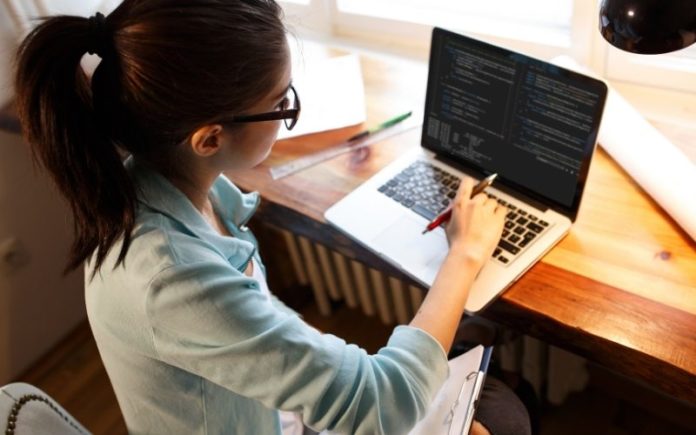 CCNP has a multi-level certification system and ENCOR 350-401is one of the important CCNP certificates which help you move forward in your career, and you can score a high-paying job by holding this certificate. Hundreds and thousands of people join this certificate program because of the high demand for these skills in the market.
CCNP is becoming a more and more popular subject of discussion among networking professionals as time passes and we have entered a global networking era. Many surveys are taking place to find how many professionals associated with the networking area are looking forward to attempting the ENCOR 350-401 CCNP exam. The results are astonishing as 80% of all networking professionals showed interest in taking the exam for scoring a better job.
Many who don't know the procedures and inside details of the examination of getting this certificate to feel worried. If you are reading this we believe you are also looking for answers to questions like "How many questions are there in the ENCOR 350-401 exam?". We have written this detailed article just to help you out with the important information. Keep reading and make sure you send this important article to anyone you know who can use this information.
Below we have tried to answer some of the important and most frequently asked questions about CCNP ENCOR 350-401 exam.
1. ENCOR (350-401) Exam: What is it? Who can take this exam?
Cisco Certified Network Professionals or CCNP has one exam called ENCOR 350-401. Anyone who takes this exam will be officially certified as a Cisco Certified Networking Professional. This is an important exam that any network engineer can take who has practiced networking. It includes two key exams, one of these exams is called the core exam. The 2nd exam is called the enterprise concentration exam.
2. How many total questions are there in the 350-401 ENCOR exam?
Just like all the other certificates offered by CCNP, ENCORE 250-401 exam consists of a total of 100 questions that should be answered correctly to pass the exam to get officially certified.
The exam has a set time limit of 120 minutes that gives you 72 seconds to solve each question. You will not be awarded any marks for questions that you won't be able to attempt in the given time. Any question that you have not completed will not get you any marks as well.
3. What is included in ENCOR (350-401)?
ENCOR 350-401 is an exam that has direct associations with CCIE & CCNP. In this exam appeared candidates are put through a test to find out how much information they have about how to implement all core enterprise systems and technologies. They are tested with their core knowledge of the subject. This core networking tech is based on:
Virtualization
Dual-stack architecture (IPv4 and IPv6)
network assurance
Automation
Infrastructure
Security
Those who attempt this exam will get a Cisco certificate like any other Cisco exam. The certificate is always awarded only if you score passing marks of above 40%. Before taking the exam, you must have hands-on experience of eight hours for the CCIE enterprise infrastructure and wireless. You need to keep in mind that ENCORE is an advanced-level exam and not some entry-level exam. All core concepts and their solutions are asked in this exam, so you need to prepare well.
4. For how long ENCOR exam is valid?
You always need to recertify CCNP after some time, that is where the ENCOR exam helps you. You will get to recertify CCNP if you successfully pass the ENCOR 350-401 exam. But make sure you are prepared for the exam and pass it with good marks. You will get an ENCOR certificate and CCNP recertification is possible if you pass.
5. What pattern ENCOR exam follows?
The exam is based on 100 questions. The attempt time is just 120 minutes. All questions are in form of MCQs. Some of these questions are drag and drop form which means you will need to drag the correct answer to its position. Fortunately for some, the ENCOR exam has excluded any labs work.
6. How much is the cost of the ENCOR exam?
ENCOR exam attempt will cost anyone living in the USA a sum of $400. The cost of this exam varies depending on the region you are in or area or country. In other words, the cost of attempting the ENCOR exam might be less for you if you are not a US citizen or more.
We can help you prepare for the ENCOR exam:
SPOTO Cisco 350-401 ENCOR exam dumps questions will be a great help for your professional networking exam. SPOTO has some of the best and highly experienced professionals who are always motivated to train you to successfully pass the ENCOR 350-401 exam. You also get 100% verified SPOTO Cisco 350-401 ENCOR exam dumps questions that will be a great help for the preparation of the ENCOR exam.
SPOTO has been providing IT training for 18 years, and now we have the addition of qualified CCNP trainers. Don't wait any longer and register now to enjoy the excellent and professional guidance!