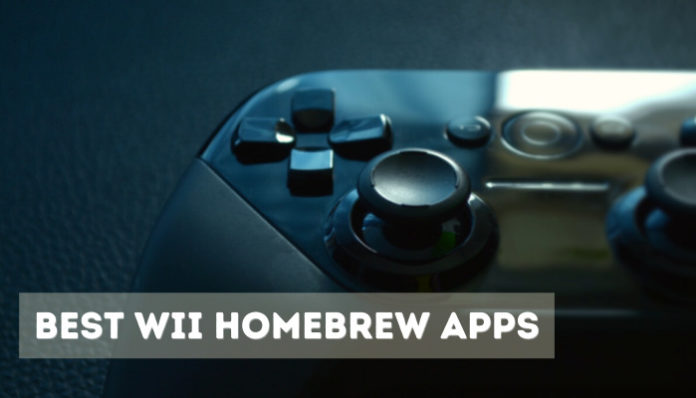 Is your OS rejecting downloading of any app? Think of times when you had to complete tasks using certain apps and boom! Your operating system can't run it? You might know of many devices that support number of games or videos of different genres. The frustration begins when we don't have rights to enter those restricted games that tempt us with their limitless offers and opportunities which is definitely a setback for gamers, but why does this happen? Do we have a way to solve this?
Why does it happen?
Maybe your game device doesn't support unauthorized software, games, DVD'S and lots more. Efforts taken to block hacking of consoles have only turned out to be in vain. The genuine reasons behind this effort are only to prevent the tampering of your gaming device configuration, or potential destruction of the current software.
The only choice the gaming industry is left out is to stop complaining or grumbling about these apps or homebrew and get doing something to outsmart or outpace them.
What's the solution?
The most popular Wii Homebrew App has turned out to be the answer for many gamers' prayers. A new hope that ensures that you can do so much more. Curious to know how it can help? Well, it ensures access to unlimited media files, utilities, games, DVD content, emulators and lots more. Though these remain unlicensed and unauthorized officially, they have gained tremendous popularity over a short period of time frame. Regardless of their cons it has become every gamer's necessities. With these Wii homebrew apps, you can play unlicensed games; try doing things that may be impossible with your normal Wii.
How can I get it done?
Install Wii homebrew channel first, know that doing this, your present game device is hacked and the original software is altered. This means it voids the warranty of the game. You don't necessarily need a computer or a SD card to install them. Updating software after installing apps/homebrew is not needed.
Best Wii Homebrew Apps and Why?
In order to save you from the many long hours you might have to spend online searching for a good Wii homebrew app, we have come with a few most in demand apps that can be the perfect solution you are looking for.
Homebrew apps are classified into different types such as Games, Emulators, Utilities, Media, and Demos.
To download any app from the browser, click on the download option button. Relax, all the rest will be taken care of, even things like timely updates. All apps downloaded using the homebrew browser will default reflect on the menu bar of the channel. Tons of apps that are worth having are available via homebrew channel. To make it simple, it means you can at ease download plug-in, emulators, games and lots more from the internet directly to your game console.
If you face any difficulty in downloading any app through the Homebrew Browser, don't panic; follow instructions to install it manually.
Top Best Homebrew Browsers and Applications
1. The Homebrew Browser:
It works on both IOS and Android. It enhances the functionalities of your device. Enable access to games that may be currently unavailable in the place you reside for one reason or the other. You don't need your computer or SD card, with this application any homebrew apps can be downloaded easily.
*User friendly, easy to download and install, get the most popular, in demand best Wii homebrew apps.
2. Pimp My Wii:
A perfect application that you will be glad to have. With this there is no need of updating the OS of your device.
*Well -suited for Wii U, possible to manually control while channels are getting updated.
3. Gecko OS:
Want some game cheats to win the game, then this is where you can find it. Except for the time taken to get it set up, this proves to be the choice for many.
*A wide range record of varied game cheats. Enjoy playing any of Wii title on any of the Wii Console.
4. Wiixplorer:
It's no different than the computer or phone file manager, why do we say so because you can edit, delete, move, and rename text. It can be connected to the USB. Has in-built-music player. Compressing file into RAR, ZIP, is made so much easy. Supports MP3, XML, TXT, GIF, JPG, TIFF, OGG, PNG. Sure you will agree that it's an application you must have.
*Acts as a support for keyboards externally for editing texts. Play game videos, in-built music Player.
5. WiiMC:
Extremely user-friendly, watch your favorite videos, reach your favorite radio stations.
*Acts as a support for keyboards externally for editing texts; it has in-built music Play, allows to manage.
6. PSP Magic:
A gift for those who love to get creative and explore colours. Relax and watch your imaginations get painted without hassles.
* Allows you explore and showcase your hidden creativity.
7. RetroArch:
You die-hard gamers, this is especially for you. You will find amazing slicks and superior graphic versions here. Enjoy your classic game now without any hinders.
*You can play original disc, slicks and superior graphic versions.
8. Wii Chatter:
Yes, you guessed it right, it is about chat rooms, which helps you to enjoy collaborative discussions, answer queries, and enroll in the community groups.
*Acts as a support for keyboards externally, new look with color scheme which can be        customized.
9. Power Check:
Very simple yet the most required app. It helps you to keep watch over the usage and battery levels based on the kind of game you are playing or the graphic's quality.
10. Alarmii Wii Homebrew:
Making excuses, slept off over time, no worries, now you can just set the alarm, wake up to attend and not miss your chores. It's very simple to operate with a remote.
11. Boot Opera:
You can now open any particular web page without having to exit loader to again boot it. It can quickly boot to any specific required page or directly to any URL
12. ComixChannel:
Preview your favorite comics. Enjoy downloading them. For better view you can zoom images. It supports archives and png images too. It is one of the best wii homebrew one must have.
13. Silveredge:
It has inventive music and audio features. The graphics and images are wonderfully designed and eye-catching.
14. Wii Tweet:
Completely safe, no breach of data, Twitter client exclusively for your console.
15. Dragon Media Player:
Enjoy audio from internet, SD or DVD without any interference.
16. Check Point:
It is simple and efficient. Does not require frequent maintenance. It supports demo titles, DS cartridges, 3DS and digital standard titles.
17. Adrenaline:
Play your PSX and PSP on PS Vita.
Some of the other must try best homebrew Wii app are
RSSMii Wii homebrew app
Wiitch Wii homebrew app
Ftpii
BootMii configuration editor v2.7
Edizon
Wii Operation
Wii Physics
Wii Sports
Wiimote
nunchuk
Wii classic controller
Wiilife
Wiimmfi
Our Final Say:
Not every Wii Homebrew app you come across are reliable or safe for your device. So, you  must be extremely selective about what you are going to choose. It is a fact that most of these apps/browsers are not licensed or illegal but it can't be ignored for the very fact that these are in existence to make things convenient and easy for users to reach out for online solutions and products for their gaming issues, saving them completely from paying huge money in fixing the issues.
Learn about the wifi homebrew you are interested in first, get to know everything you need to know before you try them, where to get them, how it works? Instructions about them are all self-explanatory.
The importance of these very most in demand apps/homebrew browsers continues to remain a debate, its only time that can reveal its true significance.