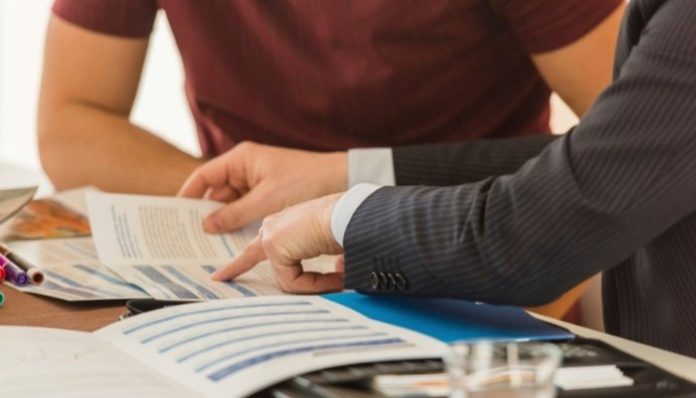 Marketing your business can seem to be a complicated process in which technology taking over people is becoming a lot more aware of social media marketing, email marketing, SEO and much more. Print marketing, however, is timeless and in a world of digital marketing can help you stand out. We have put together some of the top reasons why your business needs print marketing. 
Appealing To The Senses
Print media appeals to your senses! Hearing, smelling, reading or feeling the elements around us allow us to connect to them. This is exactly the same with print marketing, a great example of this is that a physical book is a lot more appealing to a reader than an electronic or digital version. 
A poster, banner, flyer, brochures and other forms of print advertisement add tangibility to your media campaigns. Print marketing also takes up a physical space which creates an added value of possession and can be kept for a long time. This means the ad will stay in the minds of your customers for the foreseeable. 
Stand Out! 
In an age of digital, print marketing will help you penetrate the sectors that are untouched and untapped by competitors. Print marketing will help to present your brand in a meaningful way to help reach that additional untapped space. 
Print material can be targeted specifically to target audiences based on placement, it will also encourage word of mouth recommendations which is priceless. 
Invoking trust 
You are able to properly represent your brand through print marketing, making your print marketing contents look authentic and reliable. When we read print marketing we concentrate more allowing the information to think deeper and us to trust the information more. This concentration helps us to retain the information in our mind and we can recall it later. 
Print marketing is here for the long haul and is an effective strategy for marketing campaigns. They are easy to engage, personalise and will always be relevant. 
Posters 
Poster advertising has been used around the world for years and because of this customers are more likely to trust a poster advertisement because they appear everywhere in everyday life and are extremely accessible. They are easy to see and messages conveyed by images make this form of marketing so unique. They can be placed in shopping centers, public places, washrooms, lifts and more. You can choose this location depending on your target audience. 
Brochures
Brochures are one of the most popular print products that make your business seem reliable, professional and high-quality. Brochure printing london is quick and easy to distribute, they are affordable and leave a lasting impression. If you are at a conference or a networking event you can distribute your brochure to dozens of people. They allow you to reinforce your message and leave an impression on your target audience. 
Flyers
Flyer marketing has been used for years and is the perfect option for many individuals and companies. They are competitively priced, easy to see and read and can be designed to your exact needs. They can be prepared and launched in a day or less and are cost effective! 
Banners
Banners are usually large and will be noticed by customers instantly and even if they don't purchase a product from it immediately, the message and image will be in the viewer's head for a long time after viewing. The visuals as well as word of mouth will help to get your business out there even quicker. 
There are a range of different print materials out there to perfectly suit your target audience and your company. Including print materials in your marketing strategy will give you the competitive edge, allowing you to stand out from the crowd who don't use it.