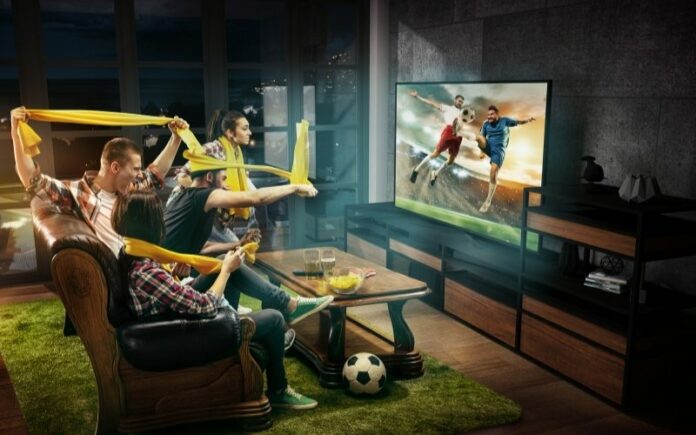 Sports are a big part of our lives. The challenge, excitement, and competition it brings to families and circle of friends are unrivaled. It becomes even more entertaining when you can watch it live with other people, whether they're loyal supporters of your team or not.
With the COVID-19 pandemic and other restrictions, people refrained from watching live sports in the arena or elsewhere. Instead, they began watching sports in the comfort of their own home. Live sports streaming is convenient for many of us. We can enjoy every game with our family or friends without worrying about tickets, transportation, etc.
But, what's the reason behind the people's live for live sports streaming? Keep on reading to find out.
6 Reasons Why People Love Live Sports Streaming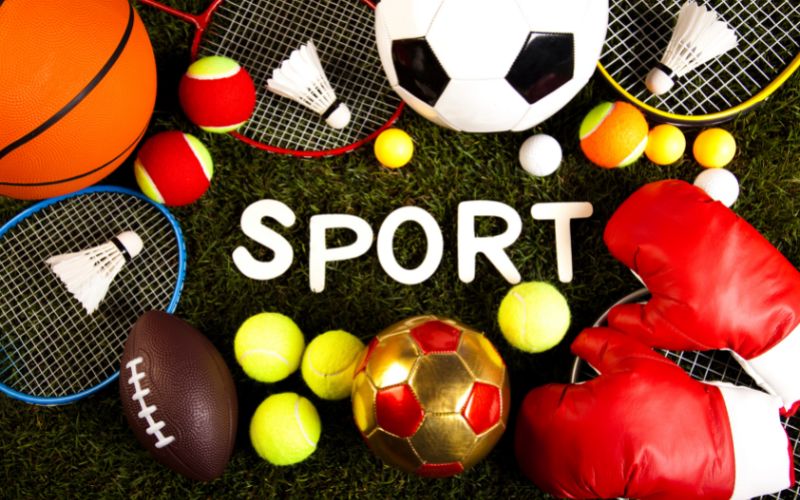 1) It's accessible anywhere.
As long as you have a good internet connection and streaming services that offer sports channels, like ESPN or Dish TV, you can watch your favorite live sports anywhere. You can be in the office, by bus, or at home. You only need a laptop, desktop computer, or even your smartphone. So, even though you're supporting an international team, for example, you wouldn't miss any of their games as you can watch them while traveling, eating, and even working.
2) It's convenient
As we've mentioned, live sports streaming is convenient. You don't have to be in a specific place at a particular time to watch the game. You can stream it whenever and wherever you are as long as you have a good internet connection. Plus, you don't have to spend anything on tickets or transportation.
You only need to pay for your internet connection and subscribe to a streaming service that offers sports channels like Sling TV, ESPN, Fox Sports, and more. And if you don't want to spend anything at all, there are also free live sports streaming sites that you can visit. Remember the ads, though, as they could be pretty annoying.
3) It boosts engagement with sports fans.
When you watch live sports with other people, it somehow makes the experience more enjoyable. You can feel the same energy and excitement as you would if you watched it in the arena. But live sports streaming provides you with other features you cannot have when watching the sports on the field, like real-time stats, trivia, and other information that can boost your engagement with the game.
You can also interact with other sports fans through chat rooms and other features offered by the streaming service, like YouTube's live chat feature. This way, you can air your predictions, opinions, and criticisms in real-time. You would also know immediately if someone from your team scored or made a mistake. It's like being in the arena, but without actually being there.
4) It gives you different camera angles.
You don't get to see crucial moments in slo-mo when watching games in the arena or field. But with sports TV streaming, you can see those moments repeatedly in high definition and from different angles. You don't have to worry about missing any crucial play, as you can always pause, rewind, or fast-forward the game.
5) It provides you with access to different sports leagues and tournaments.
Live sports streaming is enjoyable because it gives you access to different leagues and tournaments that you might not be able to watch if you only rely on TV. For example, if you're into basketball, you can watch the NBA, NCAA, FIBA, and more. And if you like football, you can catch the NFL, MLS, EPL, Bundesliga, and much more. Streaming services like DISH Latino also allow you to stream international plays on channels like beIN and La Liga.
6) It's easy to operate.
Most streaming services that offer live sports channels are designed to be user-friendly, even for older people who are not that techy. The interface is usually straightforward, and the controls are easy to understand and use that even your parents and grandparents can operate.
Final Thoughts
Overall, live sports streaming is a great way to watch your favorite sports games without having to leave the comfort of your own home. It's also more convenient and affordable, as you don't have to pay for tickets or transportation. It provides different features you cannot have when watching the game on TV, like multiple camera angles, real-time stats, and trivia. So, if you're a sports fan, we recommend you try live sports streaming.