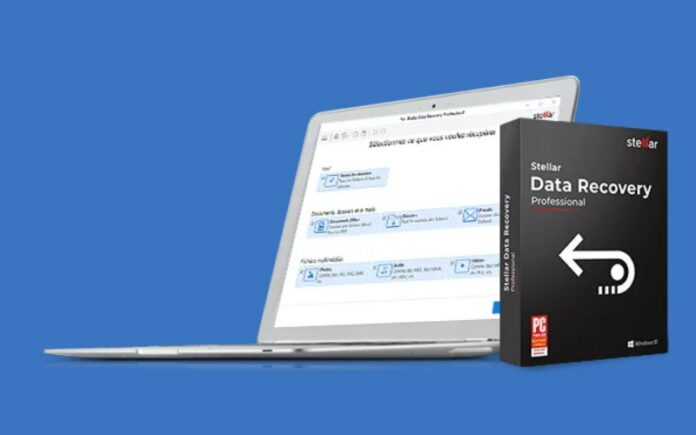 Nothing is more stressful than losing vital data or information on your computer, storage device, or hard drive. Have you ever imagined how to retrieve deleted or lost vital information effortlessly? Utilize the data recovery tool to do this task efficiently.
Different data recovery software exists in the market, but Stellar Data Recovery Professional for Windowsis a reliable choice. This software helps you to recover deleted or lost Windows data easily, whether you lost data unintentionally or intentionally.
It is one of the best data recovery tools with excellent customizable searches, deep scan abilities, and a big file-type library. It enables users to retrieve lost, unavailable, and deleted information from all devices, such as USB sticks and hard drives.
Read on to learn more about the stellar data recovery software review! It helps decide whether to buy this software to retrieve data.
What is a stellar data recovery professional?
Stellar Data Recovery Professional is a data recovery tool that helps recover accidentally or intentionally deleted documents, photos, and videos from Windows PCs. It supports all the file formats, and thus, there is nothing to worry about much about data recovery. In addition, the software supports all storage media formatted with FAT and NTFS file systems.
Irrespective of the data loss situation, the software helps retrieve the information. Whether data loss happens due to missing or lost partitions, accidental deletion, or data corruption, use this software without hesitation. This robust tool allows fat recovery from corrupted and scratched optical media like DVDs. Besides, it does many things and supports your data recovery process.
Technical specification
| | |
| --- | --- |
| Product name | Stellar Data Recovery Professional  |
| Processor | Intel Compatible (x86 and x64) |
| Operating System | Windows 11, 10, 8.1, 8 and 7 |
| Hard Disk | 250 MB for file installation |
| Memory | 4 GB minimum but 8 GB recommended |
Features of the software
1. Retrieve data from any storage device
While accessing the stellar data recovery professional software for Windows, it is easier to retrieve various types of media files and raw data from different storage devices. It includes solid-state drives, SD cards, hard disk drives, Blu-ray discs, and 4K media drives.
Irrespective of lost or deleted files, retrieve the data using this software. Unlike other tools, it performs thorough scans to ensure you get all the required data and information.
2. Ease of recovery data from corrupted devices
Sometimes, you may format the drive without a backup, or your drive may become corrupt. This situation makes you panic and worry about losing the data. Luckily, the arrival of stellar data recovery software will rescue you from this trouble.
It helps get the lost data due to drive corruption, formatting, or deletion within a few clicks. The tool renders the option to recover missing or deleted drive partitions/volume. So it becomes easier to get the lost or missing data.
3. Accessibility of dual monitor setup 
The dual monitor setup is a great feature of the stellar data recovery professional software. While recovering the data, use the software on this setup and perform several takes without minimizing the screens.
It saves your effort and time in recovering the data. Use the drive monitor utility feature to investigate your drive's performance and health. Knowing your drive health helps you decide whether to replace it with another one.
4. Regain data in crashed OS or unbootable systems
Has your computer OS crashed or refused to boot? In both situations, you can use this recovery tool to retrieve data. Whatever the reason for your computer OS crash, the tool performs the data scan and recovers all the files quickly.
Whether you experience a crash due to boot sector corruption, hard drive, virus infection, or others, get this software and throw your worries away. 
5. Retrieve deleted files and lost emails
Do you know that the stellar recovery tool helps restore data you deleted permanently? Yes! You have read it correctly. Whether you delete apps, images, files, videos, or other files accidentally or intentionally, regain access to the data and save it in a safe backup device.
This software also helps retrieve deleted emails from Outlook Express, Microsoft Outlook, and other files. To use this option, run the software and select emails under documents -> folders -> emails. Then, choose what to recover on the screen. That's it! Your email files will be retrieved.
6. Disk imaging and drive cloning
Another great feature of this software is disk imaging and drive cloning. The software helps create the hard disk image through disk imaging to perform data recovery. The tool uses drive cloning to replicate the hard drive on another drive. It is the perfect feature for recovering data from corrupted or damaged hard drives. 
7. Regain data access in an encrypted drive
Worrying about how to recover data from the encrypted hard drive or other storage media drives? Use this software because it helps regain access to deleted or lost data in an encrypted drive effectively.
Even if you encrypt the drive via BitLocker, the tool assists you in regaining the data access. Select either run a quick or deep scan to get the data when using the software. But, if the drive is BitLocker encrypted, render the recovery key for easy retrieval. 
Benefits of using this tool
While many options exist, you may wonder what's special in stellar data recovery software. The following mentioned benefits are the major reasons for people preferring this tool.
This recovery tool can recover deleted files and folders on your PC and from encrypted devices, crashed systems, storage devices, and corrupted hard disks. It is a single tool to retrieve data from various sources. Simply, it helps perform data, partition, and disk damage recovery. 
This reliable tool helps regain access to all types of lost data, whether attacked by viruses or accidentally deleted. Irrespective of your needs, you can customize the tool and regain access to any data. 
The tool lets users preview the data before saving it so they become aware of what they recover. Retrieved data is categorized to make it easier to sort and verify the deleted files/data before saving. Users can even check the file's quality before saving it.
One of the greatest benefits of this tool is free trial and pricing. The software comes with different pricing, but everything is affordable according to the features. Users can buy the professional, technician, or premium package as needed. As every package comes with a free preview trial, you can try everything without registration before making a final decision.
Stellar brand has been in the market for over 30 years with millions of customers. As they keep offering the best quality products to the customers, the brand holds a great reputation. So you can get the best value for your spending.
Bottom line
Stellar Data Recovery Professional for Windows is a one-stop solution for all your data recovery requirements. This tool is customized to fulfill all your data needs without much effort and time. 
Whether you have a crashed OS or corrupted drive, it helps collect the lost data immediately. The software is available at fair pricing so anyone can buy and use this software. Additionally, it helps eliminate the hassles of recovering deleted or lost data from any source and medium.