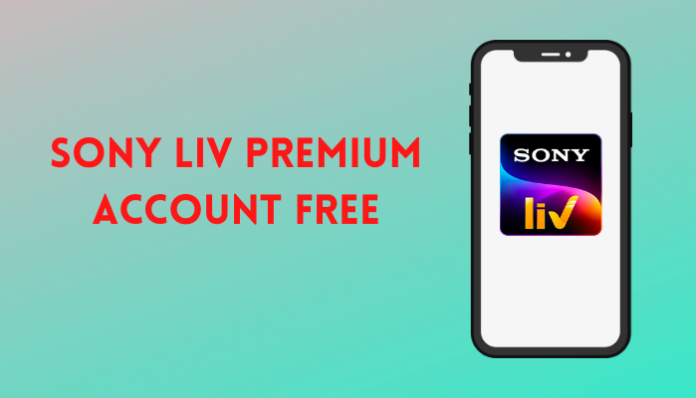 The world is such a nasty place. Even if the world has beautiful things like trees, animals, rivers, mountains, and more, it also has people, currency, needs, and on top of that- capitalism. Only the blessed people get to live the world while the rest of the people just survive. We all try our level best to forget the fact that we are only surviving. Among all the other ways to escape reality, watching television is the best. You can do that effortlessly. It is the only source of entertainment that is a treat to your eyes, eyes, and pockets. Watching new movies is not that tough like it was a few years back. You need not have a CD drive or a video player to watch movies and Tv shows. OTT platforms have made the lives of movie lovers easy.
Hundreds of OTT platforms are available on the internet. However, when it comes to quality, none can beat Sony Liv, by Sony Pictures Network India Pvt. Ltd. Though it started with telecasting television channels like Sony TV and Sab TV and so on, it has now understood the expectation of the viewers. Soon after that understanding, they began to stream movies and popular web series on this platform. Therefore you can stream all of your favorite movies and series on a single platform.
The best thing about Sony Liv is that you get a free premium account with just a few tricks. You will find everything you need to know about getting a Sony Liv Premium Account free 2022. Keep reading!
How to get a Sony Liv Premium Account Free 2022?
You can get a Sony Liv Premium Account Free 2022 in three ways. They are listed below. You can choose one of the three ways listed below to get your own premium account for free and enjoy all the movies and series you wish to watch.
Sony Liv Premium Account Free Id And Password
You can use a premium account free with an hourly updated list.
| | |
| --- | --- |
| Accounts | Password |
| aarungeorge@gmail.com | yesyesyes |
| aarooproductions@gmail.com | papadum06 |
| aashettigar@gmail.com | mynokiaphone |
| Giveaway679@gmail.com | FA@693#0 |
| abbasmanas@gmail.com | zahra786 |
| aarungeorge@gmail.com | yesyesyes |
| aashettigar@gmail.com | mynokiaphone |
| aravindvasu@ymail.com | aravind6 |
| aayushgupta011@gmail.com | qwer4321 |
| aashrit@gmail.com | Happy1977 |
| arunmohan1981@gmail.com | arni8182 |
| aarya8tnine@gmail.com | equ1l1br1um |
All of us know that Sony Liv is a service provider that is subscription-based. That is how most OTT platforms are. Most OTT platforms like Netflix, Amazon Prime, Hotstar, and so on, cost more than the television itself most of the time. Getting a premium subscription in such applications and OTT platforms do not also guarantee the streaming of newly released movies and series.
You need to pay a lot of money just to view those films and web series you have been watching all these years. You can find a list of user names and passwords for a Sony Premium Account Password List 2022 on the internet. You can literally choose one among the listed user names and passwords to enjoy your favorite movies and web series online without investing even a penny. You can get all the content you get in a Sony liv premier account in this free account as well.
Free Sony Liv Premium Membership using Paypal
As funny as it may sound, it is true. You can get a free Sony Liv Premium subscription using Paypal.
To be concise, PayPal has decided to provide a total of one hundred percent cashback (100%) on Sony Liv Premium Subscription. They guarantee that they return the money you spend on subscribing to a premium account in Sony Liv. However, it is always safe to make sure the offer is still available. And, it is necessary to go through the terms and conditions of the discounts they offer. You will find a set of instructions below that will tell you how to avail of the offer mentioned above.
Step 1: Open the SonyLiv application on your PC or laptop or, smartphone.
Step 2: Register and create a new account on Sony Liv.
Step 3: Choose the best subscription plan.
It is advisable to go for a twelve-month plan since it is free. (You will get a 100% cashback)
Step 4: During the payment process, choose Paypal as the payment method.
Sony Liv Mod Apk Version
Sony Liv Mod Apk is one of the most efficient and easiest ways to enjoy all the premium features of Sony Liv Premium Account without investing any money. When thinking of installing an APK on your smartphone, it is very common for a question to pop up in your mind. It is – "Will the apk cause any harm to my smartphone?". The answer is "Absolutely NO". The apk that you will be downloading is just a slightly modified version of the original version of Sony Liv Premium. Therefore, you do not even have the need to log into the account. Everything in the application will be accessible even without any kind of registration or login formalities.
You can watch all of the favorite movies on your watch list in this free premium account of Sony Liv without paying a penny of your money. All you have to do is download the apk of the application available on the internet. Make sure you download and install it from a reliable and safe source to avoid any privacy threat and virus attack. You can now enjoy all the exceptional services that Sony Liv provides.
Conclusion
By using one of the above-listed methods, you can get all the amazing offers and privileges of a Sony Liv Premium account even without subscribing or paying any money. It gives you all the movies and web series of your choice free of cost.
The best thing about this OTT platform is that they keep updating their portal every month. Therefore, you get to see all the newly released movies, shows, and web series on a single platform. The streaming is also of High Definition quality. They are soft on your eyes. They have also got excellent audio. With Sony liv Premium Account free, being locked down because of the pandemic would still be as fun as hanging out with your friends.
Make sure you utilize the offers as much as possible. Use the tips and tricks properly to avail of the offers and get the maximum benefits.