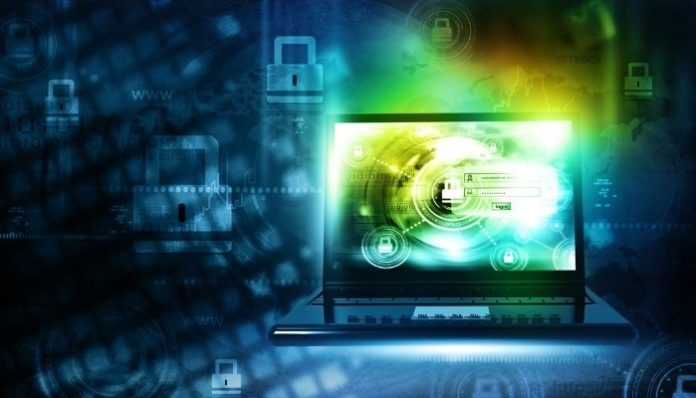 With the usage and the need for computers increased in recent years, strong anti-virus software is a must-have. System security is important because Malware practices, data breaches, and other online security threats are happening in recent times. So it's really important to keep your system secured. Free anti-virus software will protect your Windows PC from all this.
In this article, we have mentioned a few best free internet security software that you can use to protect your PC. Some of them are Bitdefender anti-virus free edition, Avira free anti-virus for Windows, Kaspersky security cloud, AVG Antivirus Free, Sophos Home Free, Panda anti-virus for Windows, Avast free Antivirus Software, Microsoft Antivirus Defender Software.
Top 8 Free Internet Security Software For Windows in 2021
Please read the article to know about their pros and cons and select the best free internet security software for your Windows PC.
1. Bitdefender Antivirus Free Edition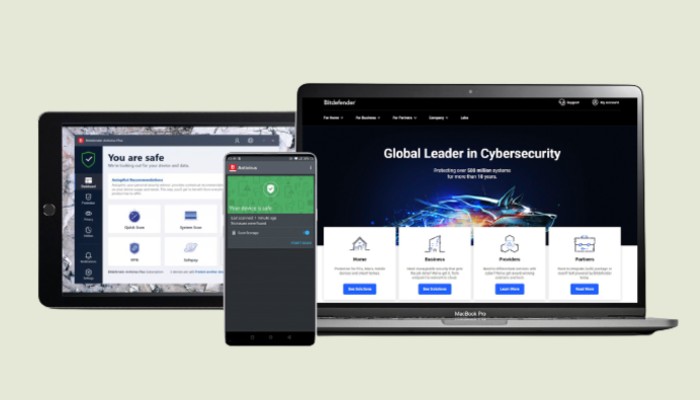 Bitdefender is the best Internet security software that has over 500 million users. Bitdefender protects your Windows against viruses, Malware, ransomware, and other scams. The best part about the Bitdefender anti-virus free edition is that it runs in the background and will notify you of suspicious programs or activity. It also has anti-phishing and fraud protection features. It has a cloud-based scanner with excellent protection elements.
It is easy to install and does not slow down your PC while running in the background. It doesn't have any ads or scans that are very time-consuming. The installation process of the Bitdefender is easy and speedy. The download process will download the latest version and fully scan your PC for active Malware. After that, you have to sign up for a Bitdefender account to activate it. Then, there will be a button to run the system scan and drop spot to scan specific file folders and timeline of recent activity. Although it might lack some advanced malware protection features found in the commercial anti-virus, it is the best anti-virus app in the free version.
2. Avira Free Antivirus for Windows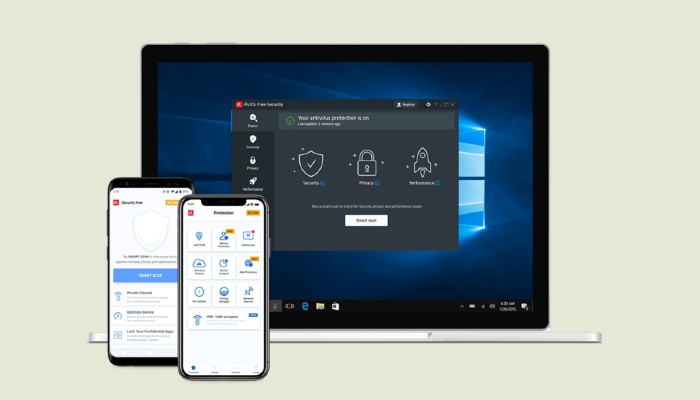 Avira Free Antivirus for Windows is another Best Internet Security. It offers manual protection and operates in the cloud, so the detection process will not happen on the PC. This feature makes it faster and lightweight.
This anti-virus makes sure that the software is up to date with cloud databases for taking care of the new threats. Adding on to that, it also blocks unwanted apps on our PC.
Furthermore, it has few other useful features such as an ad tracker blocker and harmful website detection. It also comes with some excellent features such as VPN, Game booster, Fire shredder, Password Manager, Privacy, and performance optimizer. Its privacy and performance optimization tools will clear your cookies and junk files. Its VPN provides 500 MB a month, so if you want a VPN with unlimited data, you can upgrade to VPN prime. Its only disadvantage is it's an on-demand scan.
3. Kaspersky Security Cloud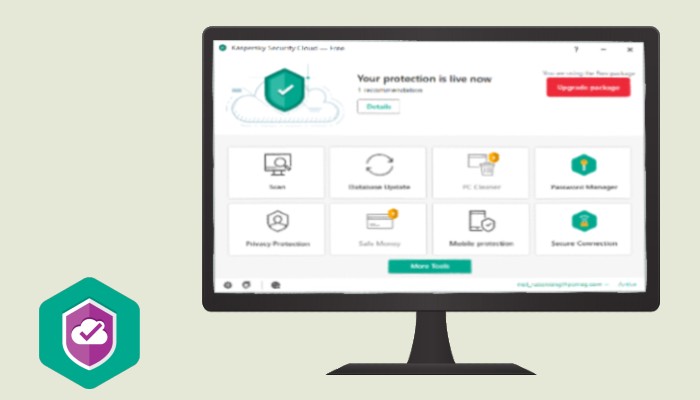 Kaspersky security cloud is another free internet security software that has a cloud-based malware scanning engine. It can find and get hold of all the viruses present on your device while it offers privacy protection with a password manager and VPN.
The software runs in the background, so it will not disturb the user, and there will be no pop-up messages. It is an excellent malware scanner, and its VPN has a limit of 200 MB. It also offers data breach monitoring, a virtual keyboard, file shutter, and basic clean-up tools. Kaspersky security cloud lets you connect with one server location. It also provides all these services for free and supports Android and ios. It has secured an excellent score in a few Malware blocking tests apart from perfect scores in four independent testing labs.
4. AVG Antivirus Free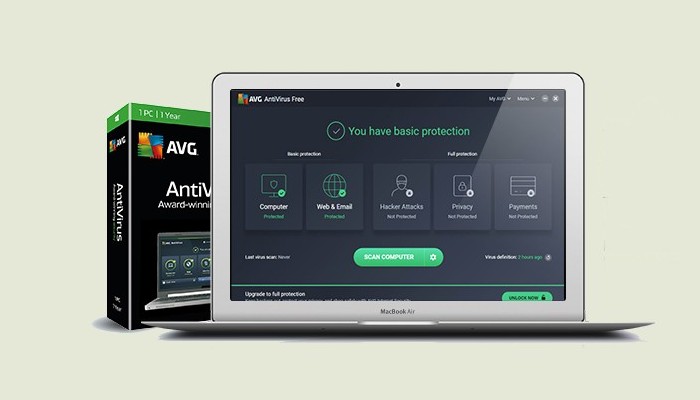 AVG anti-virus software not only offers protection but also offers security and privacy. Its security engine scans the devices and removes Malware and spyware, which is generally hard to find. It will always protect malicious files hiding in your mail and the websites. In AVG anti-virus Free software, they offer a home network scanner that will let you know if there are any vulnerabilities and when new devices log in. It has secured an excellent score in three labs and is free. Since Microsoft has not been offering security to the older operating system, this protects the older version. How cool is that?
5. Sophos Home Free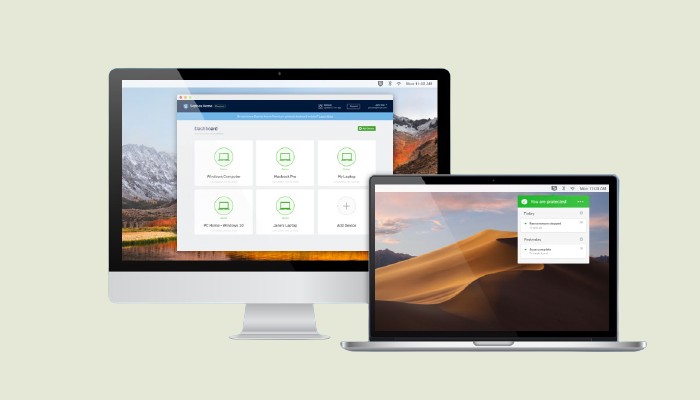 Sophos offers a wide variety of advantages and options for the user and is the best anti-virus software for remote management. Sophos can cover 3 PCs. Sophos can detect malware threats and also offer anti-phishing protections. You can access anti-virus scanning and protection updates on 3 devices through their online dashboard.
Its free version also has parental controls, which offers some valuable features like app scheduling and location tracking.
It offers a free subscription to its users.
6. Panda Antivirus for Windows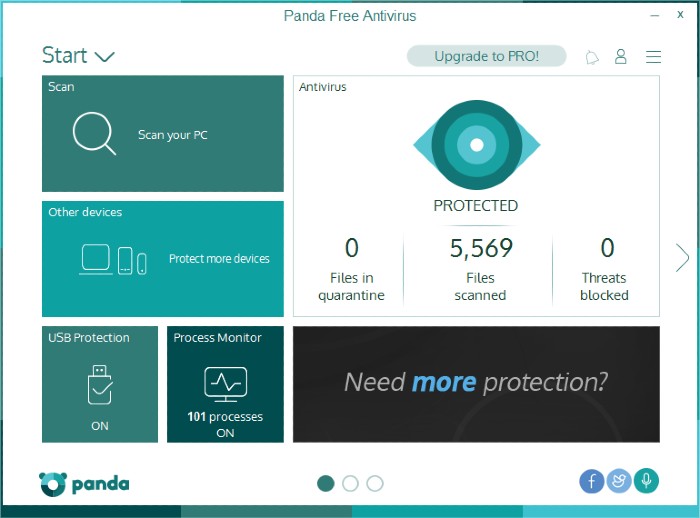 It is the best anti-virus for Windows and is lightweight and easy to use. It very well detects a malware, spyware, and ransomware files. The best part about the Panda anti-virus is while you are playing a game or watching a video, it automatically suspends notifications. Furthermore, it comes with a rescue kit feature. With the help of this feature, it allows you to download a bootable version of Panda to a USB drive. After that, you can use the USB drive to clean the infected PC and rerun it. It also comes with a VPN with a data limit of 150 MB a day. You can get unlimited premium data with Panda dome Premium.
7. Avast Free Antivirus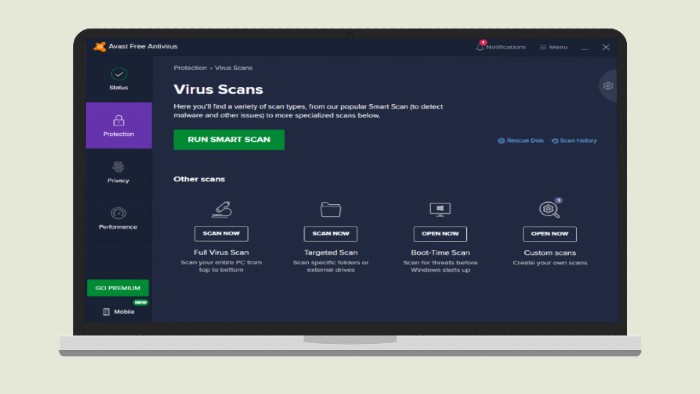 It detects malware threats and also has Ransomware and anti-phishing protection. They all are built-in features on avast free antivirus software. They also provide us with email and web threat detection with a network ok security scanner. It has four main protection fields including Field Shield, Behavior Shield, Mail Shield and Web Shield to protect your PC.  It has secured excellent score from independent testing labs. It has few bonus features for security. But few of its bonus features require separate purchase.
8. Microsoft Defender Antivirus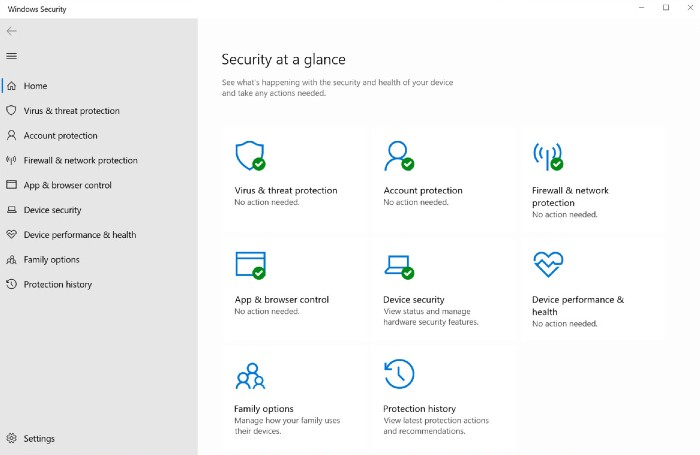 Every Windows 10 PC will have a Microsoft Defender. It offers users a variety of malware scanning options. Adding on to that, it also protects the files and folders you have selected from ransomware and other unwanted viruses. It helps you to set up firewalls, parental control and recovers corrupted files. If you have a windows 10 PC then Microsoft Defender will automatically protect your PC. It will always be switched ON automatically if no other antivirus software is present on your computer. It offers a SmartScreen filter. However, it works only in Microsoft browsers.
Few other options that you can consider
Adaware Antivirus Free
Check Point ZoneAlarm Free Antivirus
Qihoo 360 Total Security
Conclusion
A good antivirus software saves you a lot of time and effort and prevents your PC from unwanted damage. So take some time to learn about the software and choose the one that best suits your PC. In this article, we have mentioned the best antivirus software that offers few other useful features and provides you with the best security just like the one you get for premium quality.  Hope this helps.