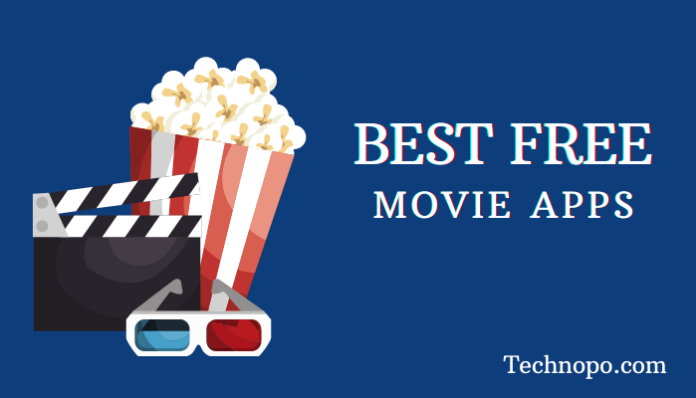 Modern problems require modern and innovative solutions. For instance, movie lovers are in a quandary nowadays. Many of the theatres and multiplexes are closed in most places. But the solution is ready and is absolutely free. Despite sitting indoors, there is excellent entertainment available right at the end of your fingertips.
For ardent movie lovers, help is near at hand with numerous best free movie apps. All your favorite movies, including the latest ones, can be watched in the safe confines of your home. So, if you are scouting for some free way to watch movies, then continue reading further. There is no need to spend even a single dollar to get these online streaming apps. Most of the free movie apps discussed below offer free movies through streaming.  You can spend hours and hours binge-watching movies, free of cost.
Best Free Movie Apps to Watch Movies Online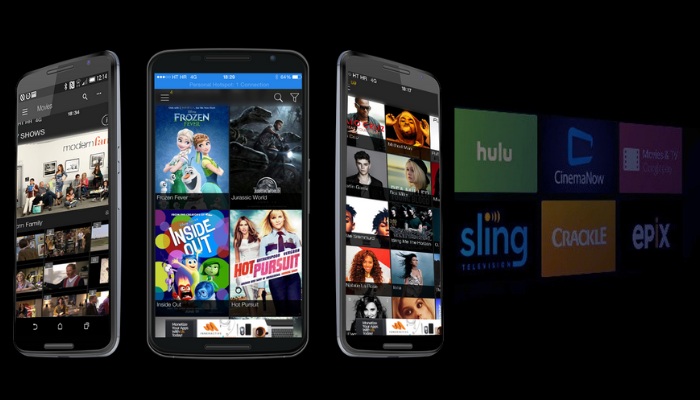 1. Tubi
Tubi offers many free movies that are neatly categorized into various genres such as romance, comedy, and horror. The movie player is very smooth, and the movies are played in very high quality. As a bonus, there are subtitles available for some films. If you log in, then there are additional options, such as adding movies to the queue. There is also the provision for screen casting. This app can be downloaded onto Android, iOS, and other devices freely. It works best on mobile. Tubi TV also has a partnership with some big Hollywood studios. Hence the movies played are the latest and available with subtitles.    There are no hidden subscription fees. Just create a free account, and you can enjoy unlimited movies through this online streaming app.
Pros:
Lots of movies in high quality
The search feature is fast and reliant
Option to log in or view as a guest
A detailed description of the release date, duration, rating, the genre of each movie is available
Cons:
Multiple short ads
Streams movies from specific countries only
2. Popcornflix
Setting it apart from the rest of the best free movie apps, Popcornflix has exclusive content in the form of Popcorn Originals. The new movie arrivals are right at the top, and various categories neatly sort other free movies. The streaming is, of course, of very high quality.  An additional bonus is that TV series are also streamed for free. However, some might find this movie app a little confusing as there are many features, and it might get a bit dizzy maneuvering through all that. There is also an option to add movies to the queue without logging in.
Pros:
Separate app for kids
Great selection of popular movies
Separate section for TV shows and another for horror movies
Cons:
Sometimes the multitude of player options cause a bit of irritation
3. Crackle – Legal Movie Streaming App
The name Sony itself is synonymous with entertainment, and Sony Crackle lives up to its reputation. This online streaming app has the best collection of movies, including some old classics. There are TV shows too which can be watched for free.  The downside is that many ads popup in between. However, because you can watch free movies and the ads are not that intrusive, so it's not a big deal. Crackle ranks as the best free movie streaming site.
Pros:
Lots of movies with captions
No need to log in
Compatible with many devices
Cons:
Lots of ads in between
4. Snagfilms
If you are inclined towards Indie movies and documentaries, then the Snagfilms app is the right free movie app to watch movies. Some great critically acclaimed independent movies, classics, etc., are available for free. The downside is that there are no latest movies available, and the presence of ads is a disturbance. The plus point is that the movie player is very basic and straightforward and easy to maneuver.  It also plays high-quality movies.
5. Pluto TV – Watch Tv Shows Free
The user interface of Pluto TV is straightforward even though it comes with many features.  There is a separate tab for movies and another for TV shows. In addition, there are other live channels as well. The plus point is that Pluto TV allows for customization as per your needs and requirements. For example, you can hide a channel if you do not want to watch the movies from a specific source.
Pros:
Watch movies while playing live on TV
It is compatible with many devices
On-Demand movie section where in movies can be watched repeatedly
Cons:
Only a handful of movie channels available
Too many non-movie channels available, so maneuvering through can be a bit time consuming
6. Vudu
Vudu has one of the most extensive movies compared with other best free movie apps.  New movies are regularly added to the collection. Even though Vudu's focus is on rentals, it has an incredible array of free movies. All are neatly labeled with 'Free with Ads,' thereby making the selection easier. If you want to watch a movie quickly, all you need to do is open the 'Free'page from the menu. This movie streaming app can b easily installed on most devices running on Android, iOS, etc., and works well with Chromecast.
Pros:
Newer movies are added more quickly than most other apps
Wide range of high-quality movies
Cons:
Log-in is a must to watch free movies
Free movies are removedsuddenly
Lots of Ads in between
7. FilmRise
Like other free movie apps to watch movies, the FilmRise app also offers an excellent free movie watching experience. There are some ads in between which are not too intrusive.  The search button has a trending list to show which movies are being watched by others. The home screen button is very category-heavy. The downside is that this app has fewer new movies and lots of older movies. So, some users may not prefer this app because new movies are rarely seen on it.
8. Plex
In addition to offering free movies, the Plex online streaming app also offers free TV shows and streamed web shows, podcasts, and news. The search engine is fundamental and very functional. The downside is that there is a mandatory account linking before the movies can be streamed. The plus point is that this app has a great memory so that it remembers where you stopped watching so that you can continue later from there itself.
9. Yidio
The Yidio app is not a streaming movie app. This is a convenient app with no-frills as it helps the viewer search for movies and shows the various platforms on which it is available. Yidio supports about 300 streaming apps such as Amazon Prime, Netflix, Hulu, and so on. So, it is effortless to search and find movies. They are also filters to make the search easier by releasing date, genre, MPAA rating, etc. The only minus point is, it is not compatible with many devices. Sometimes there is a need to open a different app to watch the movie. Also, the search results will include many paid subscription services. So, it may take up a lot of your time filtering out the free movie app services.
Pros:
It helps to find movies hosted on similar apps
Great filter options to see the exact movie
Cons:
Not all content is free
It is not compatible with many devices
10. YouTube
This does not need any explanation as mostly all are familiar with YouTube. The free movies available are categorized into broad categories. So sometimes, searching and finding the required movie can be a hassle. Most of the movies are free as Ads support them. The best part is that YouTube is supported by many devices such as Android, iOS, etc. It is not precisely a streaming movie app but indeed fulfills the role as one.
Pros:
Alerts provided when new movies are added
Lots of free movies are available
Cons:
No provision for sorting or browsing by genre
The selection of movies is comparatively small when compared with other specialized movie streaming apps.
11. Oreo TV
For a live TV streaming app, the Oreo TV app immediately comes to mind. This app is primarily made for Android and so offers a clean and uncluttered experience. The interface is polished with easy navigation keys, and the options to search are speedy. The viewer can access the content without having to login or subscribe. This app is best for Indian viewers as there are a lot of Indian Live TV channels. There are international channels as well. The quality provided is HD.
Pros:
Simple interface
Few Ads with unlimited movies, series, and new releases
Live TV in HD quality
Cons:
Loading takes sometime initially
Some links are dead
12. JioCinema – Movies & Shows Streaming Free
One of the most popular downloaded apps for Android is JioCinema which has contributed a great deal in online streaming industry recently. The App offers –
Various content including Bollywood and Hollywood.
It allows you to download the movie directly for a better enjoyment of watch.
13. SonyLIV
This app is a country-specific app that is for India. It is very similar to another app that is Hotstar. The policy followed is the freemium model wherein you can watch some free movies and TV shows with Ads. Other premium content requires you to have a paid subscription. The best part of this app is that it has excellent sports channels such as NBA, Football, La Liga, etc. In addition, this app provides live TV streaming of channels such as Animax and Sony Movies.
Final Thoughts
Other apps, such as FilmRise, are clean and straightforward, which streams movies for free.  Please note that some of the above free movie apps may not work in the place you are residing due to region-specific restrictions. There are certain restrictions, such as copyright and privacy. Because of data breaches and cyber crimerules, some of these apps may be prevented from running smoothly. There is also a danger of getting on the wrong side of the law. So, in such cases, it is best to try another app. There are other alternative ways also such as by using a VPN. To explain, in short, a VPN service helps hide your data by providing end-to-end protection so that your ISP will be hidden. Nowadays, there are many VPN apps and services which can be used on all devices. One such VPN is Opera which can be downloaded from Google Store. Another option is by sideloading the apps.  However, these come with certain risks. Some of them can also be watched using modded APKs.
Most of the free movie apps to watch movies discussed above can be downloaded from the respective app stores.  It is advised to read the terms and conditions with the privacy policies beforehand. This is a precaution to avoid any trouble with the law. So go ahead and watch movies by using any of the apps mentioned above and spend time without the stress and anxiety of the current pandemic.