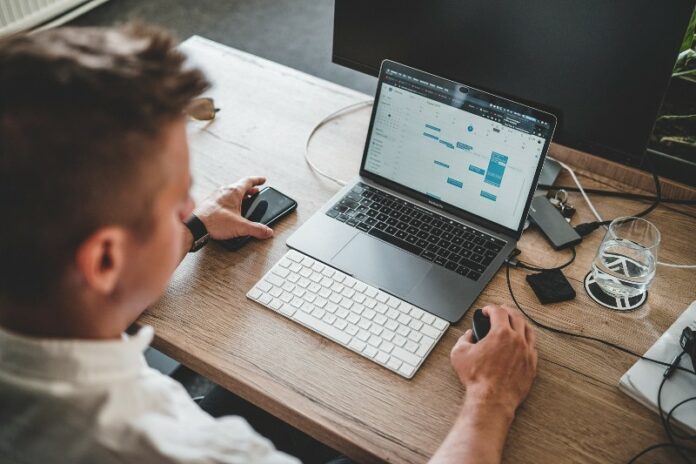 Designing invoices can be a challenging task for every business. When you set out to design your company's invoice, you probably didn't expect it to be this difficult. There are numerous invoice designs and layouts available. After all, the design of your invoice determines how it appears and feels. The right design makes your invoice visually appealing and easy to read and understand for your customers.
You may feel overwhelmed by all your options, but don't worry! With some planning and research, designing your company's invoice should not be as troublesome as it appears. Here are six invoice design pointers to help you stand out.
1. Design the invoice structure
The first step in creating an invoice is deciding how you want it to look. Generally, there are two types of invoice designs: two-pane and four-pane. If you are new to invoices, the two-pane design is more suitable for you because it is what most businesses use. If you want to stand out from the crowd, go with the four-pane design.
When designing your invoice structure, keep the following points in mind. First of all, decide how you want your invoice to appear. Secondly, select a design for your invoice. Third, decide what information you want on your invoice. You should design it in such a way that it feels spacious and not congested. Add your company's contact information in the header or footer of the invoice too.
You are in luck if you feel you are not good at designing invoice templates, as you can find invoice templates online from PosterMyWall. The best part is that these templates are straightforward to customize while also being simple to use!
2. Make your invoice easy to understand
An invoice may contain loads of information to remember. As a result, your invoice must be simple to comprehend. The key to accomplishing this is to keep your lines consistent and neat. Customers will not have to concentrate as hard to understand the relevant information. You should look to include the following in your invoice:
Name of the issuer of the invoice
Client's name and contact
Invoice number
Name of the product or service
The date of the invoice
Payment deadline
Payment terms
The amount you are requesting for the invoice
These are the fundamental elements that should be consistent throughout the invoice. Doing this will benefit you as an easy-to-understand invoice will make payment easier for the client as well.
3. Include your brand and style
Whatever method you will use to incorporate your brand and style into the invoice, try to ensure it is consistent and not overpowering. Make sure the color palette you choose complements the rest of the invoice design and does not feel forced. While you're at it, add the logo and slogan on the invoice. That will help you make the invoice appear more professional and formal. It will also add your unique identity to your invoice.
4. Avoid too many fonts on the invoice
Fonts are one of the most critical aspects when designing an invoice. You should select a font that looks tidy and easy to read and keep it consistent across all invoices. You should also avoid using too many fonts on the invoice because they make it look cluttered. To avoid going overboard with your font selection, keep the following things in mind:
The font you choose should be noticeable without being overpowering.
The font you use should match the rest of the invoice design.
The font you select should not be too traditional or too modern.
Use bold font to highlight the payment total on your invoice to ensure customers can easily spot the invoice amount. That will help you make your invoice stand out and ensure that the amount paid by customers is visible. You can also highlight the due date with a bold font. That will allow the customer to know the relevant information on the invoice straight away.
You can use Sans Serif as it is easy to read which suits the purpose of an invoice. Comic Sans is another font that is suitable if your main customers are of a relatively younger demographic as it has a youthful and fun feel to it.
5. Clearly define payment terms
Nobody enjoys receiving an invoice that contains unclear terms. You can avoid this confusion with your client and ensure your invoice clearly defines all terms and conditions. You can accomplish this by using bold text or bullet points to ensure that the most important information is prominent. That will reduce the chances of any possible misunderstanding between you and your client. You are also more likely to get paid on time when the client is aware of all the terms and other details.
6. Highlight payment total and deadline
The two most important things on an invoice are the total amount to be paid and the deadline for the payment. Given their high importance, making these two things prominent on the invoice becomes even more important. You can do this by making these two things bold or larger than the rest. You can even change their font to make them stand out from the rest of the information.