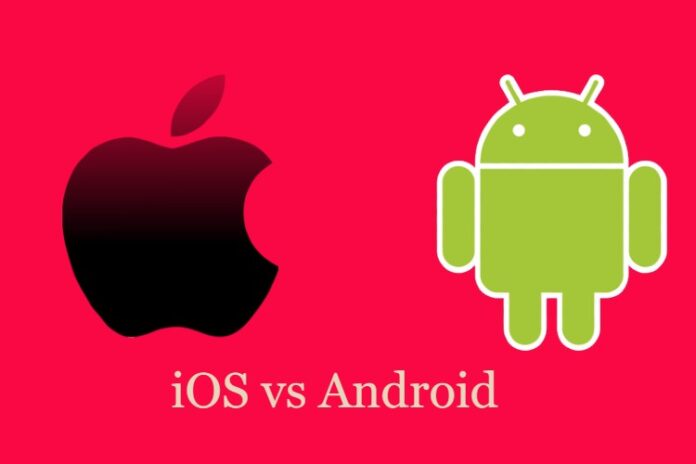 In today's modern world, almost every person owns a mobile phone, and currently, there are about five billion mobile users. So you cannot deny the fact that the mobile market is getting bigger and bigger, and if you are planning to develop a mobile app, a newbie developer and want to weigh in what is good for you or you are just curious of what the differences of game developers between iOS and Android then we got you covered.
While creating games for iOS and Android may seem to be very similar, these two operating systems have their own characteristics and there are many differences between the two operating systems both in technicality and process of building the game itself. Also in terms of the design and marketing strategy of the app, so the whole concept of developing the game will vary depending on the chosen operating system. Just like choosing between a business laptop or a gaming one.
What Operating System developers like the most?
The main reason as to why top tier mobile game developers tend to prefer the iOS platform is that the iOS ecosystem is very consistent on their devices, their users are always up to date and the iOS consumers are willing to pay for a better gaming experience. So having said that developing games for iOS seems more profitable and because the iOS platform is more stable it means the gaming experience won't be buggy and no more fixing the game and if fixing is needed it would apply to all devices compared to Android.
While on Android, there are devices that a game would be buggy and that means the developer would need to apply fixes for a range of devices. There are other cases that a game launches and the number of devices which the game will run is limited, causing annoyance to some Android users when their device is not on compatible devices.
Development Comparison
To determine which platform would you choose, here is the comparison of development between the two operating systems.
Programming language
The biggest notable difference between both systems is that both systems are developed in different programming languages. For Android, Android apps run on Java while the iOS apps run on Objective-C/ Swift. One thing, we are pretty sure both need a powerful desktop or laptop for both.
Demographics
Android users currently hold the most significant numbers of users and this number comes from developing and lower-income areas. While iOS users are more likely to be earning more money, they had better engagement with the iOS ecosystem and would like to spend more on a game.
So, in case you are wondering what platform you should choose. Ask yourself first, what are your target audience for your app? Knowing the data above, you should be able to identify it to save money in the meantime.
Development cost
When developing a game, choosing between iOS and Android would affect the development cost. It is estimated that Android development has a higher cost than iOS, why? The Android platform powers many different devices with varied screen sizes which increases that development time so as the cost. 
While iOS has limited devices that would speed up the development process so as the cost, still the feature and complexity of the game would be a factor on both. In terms of publishing fees, the Android apps need a one-time payment registration fee of $25 while the App Store requires $99 annually.
Testing
Both systems require their own simulators for testing, for iOS they use TestFlight which is faster than Android emulator. Meanwhile, the Android emulator virtual machine is more realistic and more effective in simulation representation.
Updating App
Both systems need an update on apps at least once a year, in iOS updating app for new OS releases take time like two weeks and would affect your product roadmap and game business strategy. While for Android it would only take several hours for the app updates to be released.
Engagement
It is also important to consider the engagement factor of both systems, Android has a higher number of users while iOS has fewer but engages more frequently. This factor would be a big help for developers to decide how they monetize their game app.
While we are still at it, if you love news, Technopo has some best news apps for Android and iOS that are simply helpful whatever system you are using right now.
Google Play Store vs. Apple App Store
We all know that the number of applications is increasing and growing every day, there are nearly 2.6 million apps on Google Play Store and 1.8 million on Apple App Store. The biggest difference between the two is that the Apple App Store thoroughly checks all applications without exception to meet the specific requirements and guidelines for apps by Apple. The verification process would take approximately 2-4 weeks.
Well, for Android they don't have strict verification procedures. That is why there are so many fake apps on Google Play Store that scammers take advantage of, however, it's easy to tell if an app is fake due to bad reputation and poor rating.
Wrapping up
Both systems have their advantages and disadvantages, they have differences which make one suitable for others and so on. But when it comes to a common goal, they have a similarity. They are both a platform for improvements and every game devs know that these platforms are an instrument for knowledge and leisure.