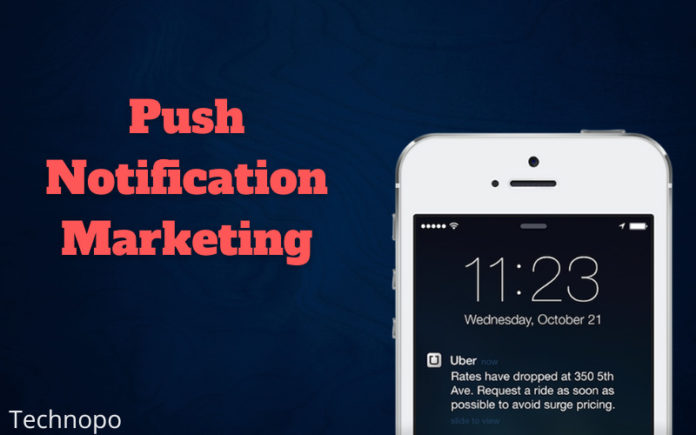 No one can deny the fact that Push notifications are booming in the world of digital marketing. Now, every business owner, whether it is a startup or an existing business uses push notifications for increasing traffic, sales, conversions and ROI.  Moreover, it has been found that push has a 50% open rate than email and around the 18-34 years old population has enabled push notifications on their phone to stay updated.
Notifications are interactive and businesses are now building trust and sales through the lock screen. So, what's your take on this? Do you find push notification is the best way to snatch deals from your competitors?
Probably yes! This is why you have come across this page and looking for an expert opinion before incorporating it into your business. So, here in this article, we will discuss what push notifications are, what are their benefits, how they work, and the strategies to get the most out of them.
So, without further ado let's get started!
What Are Push Notifications?
Push notifications are the small messages that pops-up straight on the mobile's home screen. The biggest benefit of using WordPress push notifications, app publishers can send them at any time because users do not need to use the app to receive updates. App owners can send any message from flash sales to upcoming events.
However, these often miss understand with SMS like mobile alerts but there is a huge difference. SMS doesn't require the permission of the users to send notifications whilst Push needs. You can only send notifications if the user has subscribed to your channel or app. Plus, push notifications support every channel such as iOS, Android, macOS, Windows, and even Blackberry.
Why Do People Use Push Notifications?
Push Notifications are not only beneficial for app owners but they also work best for the app users. Whether you want to check the live cricket scores? Or If you want to know the hottest sales coming soon, push notifications give instant access to customers to know about the things they're interested in.
On the other hand, app owners get convenience and add value to their apps. These are the ways to establish a strong connection with your customers.  This even results in better CTR, sales, traffic, and ROI for app owners.
In a nutshell, push notification is a win-win situation for both app owners and users. And these are the reasons the demand for WooCommerce push notifications has increased and there are no signs of slowing it down.
What Are The Benefits Of Using Push Notifications?
Here, we are sharing some of the biggest benefits of using push notifications to give you some inspiration.
1. Reach Your Audience Whenever And Wherever You Want
Whether you want to send real-time updates, trending stories, hot deals, upcoming events, and more to your readers, push notifications allow you to do that. Advertisers and publishers can implement push notifications and drive the ultimate user experience. You can send them a personalized message with push notifications by simply pinging their interests.
This immediate distribution can cut the competition from the throat and help your business stand out from the crowd. Unlike social media, where a user's news feed is flooded with many brand campaigns, push notifications can be useful and provide an immediate response.
However, with the right push notification platform, you can reach the right audience at the right time. Plus, the platform will be able to find unique and matchable content for your users (based on their choices) and send them notifications accordingly. And this further helps you build trust among customers.
2. Engage Your Users With Highly Curated Personalized Content
Push notifications are quite similar to email and are one of the most engaging channels. This establishes a straight connection with users and sends personalized content to each user according to their preferences. Plus, push notifications can be sent on the scale. Thus publishers can boost brand awareness, customer retention, conversion, and ROI without putting extra money.
3. Drive Traffic To Your Website
You will want push notifications to drive traffic to your app or site with your curated content. To do this, you will need to schedule your notifications smartly that reach users when they are online in their Time Zone. Plus, you should look for something personal content that just relates to the audience's interests and drives sales. In a nutshell, you will need to plan everything, which drives the ultimate user experience.
4. Boost Business Revenue
Besides traffic and higher user engagement, push notifications are also a powerful monetization tool that increases revenue and provides value to your partners. This is a big selling point for brands since it provides excellent impressions on users. In addition, customers are cool with this approach, and they are giving their responses. Even a study has seen that 75% of adults are open to seeing push notifications ads, and this eventually boosts sales and business revenue.
How To Use Push Notifications Effectively? Apply These 3 Strategies!
To engage more customers and boost ROI for the business, then follow these three push notification strategies to make your campaign successful.
1. Personalized Your Push Notification Content
One of the essential elements of your push notifications strategy is personalization. If you want to steal someone's attraction towards your business from their busy schedule, push content must be appealing and relevant to the user's choice.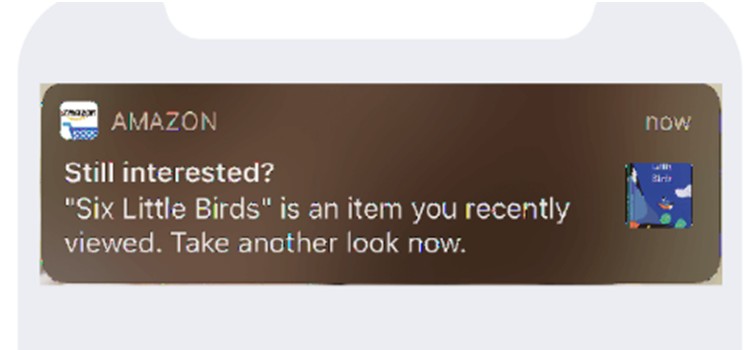 Thus you need to perform deep user insights. Most great push notifications are based on both profile and behavioural data. And it ensures each push notification you send will be hyper-targeted for the user. Because push notifications are meant to trigger users' emotions, engaging them by sending pushes is a great strategy to get your customers back.
2. Line up Push Notifications With Your in-app Messaging Tactic
Since Push notifications happen outside of the app, their in-app messaging-mobile modals and tooltips are crucial to their success. Users should be directed to a relevant in-app message through push notification. This provides a seamless user experience by bridging the gap between external and internal communication channels.
Amazon is a great example you can look into. They use triggered push notification campaigns to inform their users about their package delivery from shipped to arrive. Once the user opens the notification, they send him to the delivery page. You can look out for the given image as an example to understand how you can engage users and increase retention.
3. Lead Users to In-app value
By eliminating the need for a middleman, the product-led application enables users to manage their customer's experience and solve their problems such as customer support, booking, delivery, etc. These app notifications offer a better user experience, which leads to increased engagement, revenue, and retention.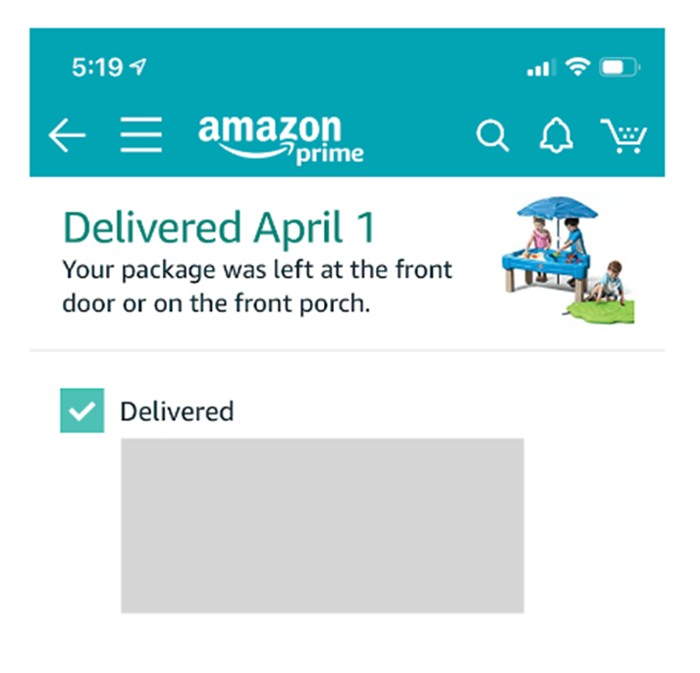 Push notifications allow app owners to re-engage with your mobile app rather than email. Plus, great push notifications connect you straight with users by sending them a message as per their needs. Once you have inspired the user to swipe up your link, that means you can connect with users. Here is an example for you.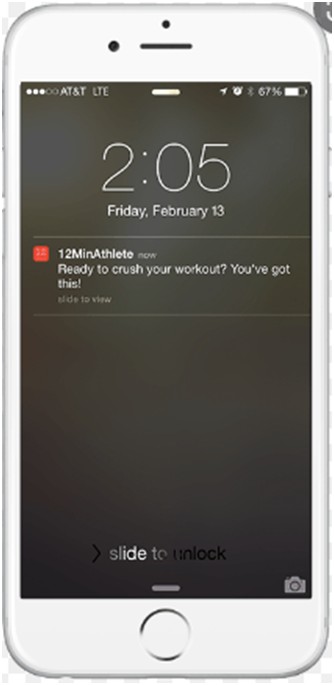 Closing Thoughts
That's all! We hope you have learned now why business owners know the value of marketing through push notifications. So, apply the given strategies and get the best out of them. If you're wandering for the best push notification platform, then check WonderPush. It is one of the leading channels to drive customer engagement and retention.