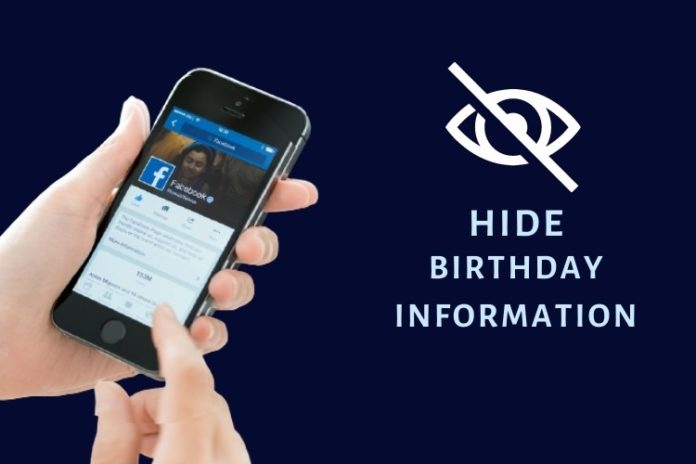 Facebook is a goldmine of your private data, including your relationships, phone number, preferences, hometown, and birthday. While it's a great way to know more about people, the internet is full of stalkers and shady people.
With that said, you'll surely don't want a psychopath to gain access to your details, especially your birthday. To tackle this situation, Facebook allows you to hide your birthday from people. However, a lot of people find it hard to locate these privacy settings on Facebook.
That's why we've compiled this guide to help you to hide your date of birth on Facebook with simple and repeatable steps. So, regain access to your privacy by following the steps mentioned below, according to the type of device you're using to access Facebook.
How to Remove Birthday From Facebook On A Computer or Laptop
The desktop version of Facebook is quite complex and includes a lot of options. Due to this, it becomes hard to locate and modify necessary settings. Follow these steps on your desktop or laptop computer to hide your birthday on Facebook:
First of all, open a browser application and navigate to the address bar. Type or copy-paste the web address Facebook.com and hit the enter key on your keyboard. If you haven't logged in to your account, Enter your credentials (username and password) and click on the login button.
On the top of the toolbar, click on your name to access your profile. On the lower side of your cover photo, you'll find an option named Edit Profile. All you need to do is click on this option using your mouse.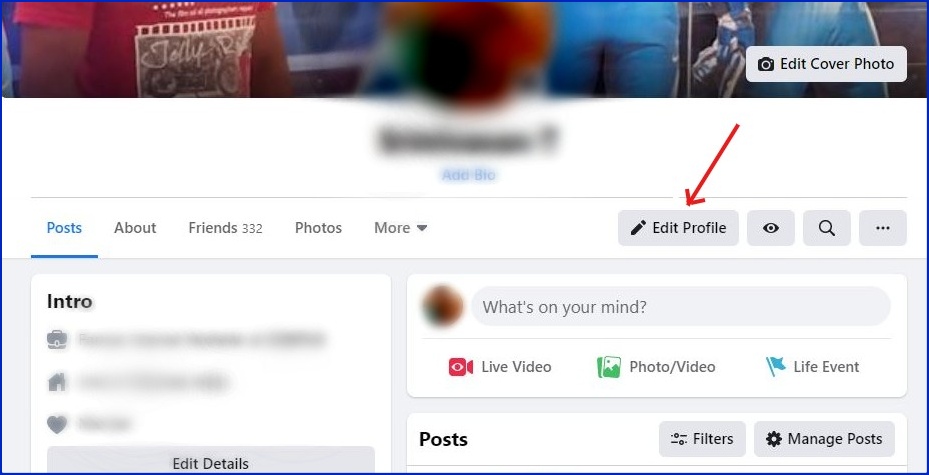 Once you're on this tab, scroll down unless you find an option named Edit Your About Info. It is commonly located at the bottom of the menu. As soon as you find this option, click on it to proceed. Alternatively, this page can also be accessed through the "About" tab located on your profile page.
On the About page, select the option named "Contact and Basic Info" located in the left sidebar and click on it.
Now, you'll see your birth date and year section with a small icon next to it. All you need to do is click on the icon to hide your birthday information either partially or completely.
If you want to hide it completely, select "only me" from the drop down for both sections. Otherwise, you can select your desired audience as per your preference.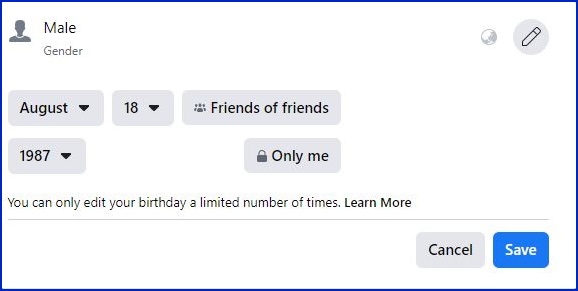 Once you've made the changes per your requirements, hit the "Save Changes" button to save the settings.
And that's it! You've successfully removed your birthday from Facebook. Let's discuss how the process works on a smartphone.
How to Hide Your Birthday Information on Facebook on a Smartphone
As the Facebook mobile application is minimal and straightforward, it's pretty easy to change your account. Here's what you're required to do:
Open the Facebook application on your Android or IOS device.
Touch the three dots located below your profile, followed by "View Your Profile" and "Edit Profile," respectively.
Now, scroll to the bottom unless you find the option named 'Edit Your About Info."
Then, follow the same steps as you did on the desktop, and you'll be able to delete your birthday.
That's all you need to do!
The Takeaway
Deleting or hiding your birthday from Facebook is no rocket science. With the steps provided below, you can easily control your privacy options regardless of your device. Therefore, open your Facebook now and regain control over your privacy now.