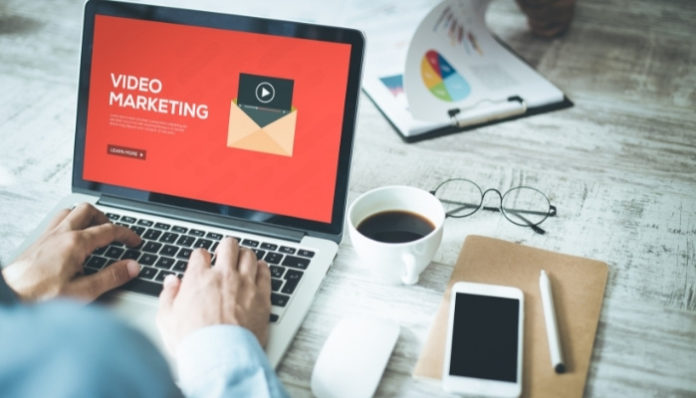 In order to take your business operation to the next level, you must focus on marketing. Yes, there are different ways that you can choose when it comes to marketing your business. But, among them, video marketing is one of the most reliable and effective options. Yes, blogging is another reliable option; but, you must admit the fact that watching videos is more interesting as well as engaging than reading blog posts. Video marketing is no doubt, very flexible; it provides a lot of options that you will not get in other marketing options.
Talking about the current situation, marketers across the globe are giving more preference to video marketing. This option allows the marketers to showcase the products or business in a more attractive way. It has the potentiality to turn visitors into potential customers.
Why Video Marketing?
According to a report, marketers are getting almost 66% of leads through video marketing. The result is really impressive and this is why most people are giving preference to this model. Well, you might be thinking about why it is so effective. Well, visual presentation of your brand is always considered more effective than blog posts or normal social media posts. When things are explained using a video instead of words, people give more attention to it. Moreover, if you go with a professional video maker, you can actually achieve an impressive result. In short, there will be no problem generating leads.
However, making a product video and publish it on social media platforms will not do the job for you. There are so many factors that determine success and you must understand those things in order to successfully generate leads with video marketing. If you do not know what those factors are, you will not have to worry. Here, we will be talking about some effective video marketing tips.
7 Effective Ways to Generate Leads with Content Marketing
In this guide, we would look at 7 effective ways you can generate quality leads with video marketing.
Understand Your Audience First
Include Clear Call To Actions
Publish Your Videos On Social Media
Always Place Videos On Landing Pages
Embed Videos On Email
Use Your Videos As Gated Content
Add Testimonial Videos
1. Understand Your Audience First
Well, we are again saying that making a video and posting it on your website or other social media platforms will not give you a good result. Before investing a single penny in making a video, you must understand the target audience. You will have to keep in mind that you are making a video for your target audience. The video might look good but, if it is not well-tailored for them, you will not be able to generate leads through this. First, you need to study your audience, and then on the basis of their behavior and preferences, you will have to make videos. You need to make it in such a way so that audiences can relate to it. Understanding your audience will also help you to determine what type of video you should make.
2. Include Clear Call To Actions
After understanding your audience, you have made an eye-pleasing and crafting video. Will it work? Well, if you do not include a clear Call to Action or CTA, the video will not generate leads. You will have to guide your viewers through the video. You need to tell them where they need to visit after watching your video. Should they visit your website? Or should they purchase your product? Or should they need to subscribe to the newsletter? The entire thing depends upon the sales funnel. For example, you have launched a new service or new product. Now, you need to include a catchy CTA in the product demo video. It will direct the viewers to the product purchase page.
3. Publish Your Videos On Social Media
There are more than 3.8 billion people on social networking platforms. The number is even increasing day by day. So, amid this condition, you need to fully utilize this platform. Creating compelling content and posting them on social media platforms will definitely increase the popularity of your brand. Moreover, it will also increase customer engagement. Popular social networking platforms also offer premium packages. You can purchase those packages and increase the reach of your video.
4. Always Place Videos On Landing Pages
Well, as a marketer, you need to know the places or sports where you will have to place videos. One of the most important spots is the landing page of your website. Landing pages are designed to increase the conversion rate. Therefore, you need to put compelling video content on this page. It is one of the best ways to generate leads through video marketing.
5. Embed Videos On Email
Most businessmen think that email marketing is almost dead. But, it is not completely true. Surprisingly, almost 81% of small businessmen are still relying on this marketing strategy. Now, you can use the email marketing strategy to increase views on your videos. You can embed a personalized video on the emails. It will enhance the click rates by 90%.
6. Use Your Videos As Gated Content
One of the best ways to generate leads through video marketing is using them as gated content. In other words, we can say that the viewer gets an option to put their contact while watching the video. Basically, a pop-up will be appeared where they need to fill in the contact details. Gated content can generate leads. But, it can also give you negative results if there are flaws in utilization. Yes, you have heard it right. There are many users who do not want to share their personal information. Now, if you push them to share their contact details in exchange for the videos, you might not get a good result. Therefore, you need to make this option optional. If they do not want to share the information, they can skip the pop-up. You must give them a choice in order to get better results.
7. Add Testimonial Videos
This is a much-needed step for your business. Testimonial videos increase the credibility of your business. Customers always go through online reviews before purchasing products. So, having testimonial videos on your website will give you good results. It will create a sense of trust and ultimately, you will see a remarkable rise in the graph of product sales.
After increasing customer engagement and brand awareness, the marketers do lead generation. It is one of the efficient moves and video marketing can help them in this regard. As of now, we have explained the efficient tips regarding video marketing. We hope that you would definitely try these.