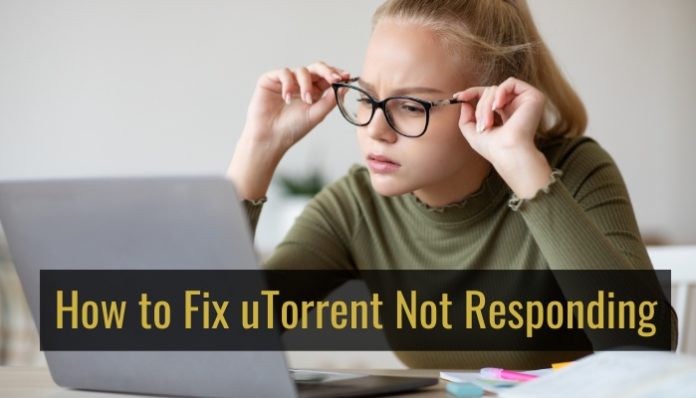 Do you get a message like 'It seems like uTorrent is already running, but not responding' whenever you are trying to download stuff online? Are you not sure what to do when uTorrent stops responding midway? uTorrent is one of the most used clients for downloading data globally. Despite intense competition, it has managed to rank above its rivals. However, there are certain times when the uTorrent gets into a non-responsive state.
This issue has become very common nowadays, and every uTorrent user must have faced it at least once in a while. Check out Easy And Effective Ways To Download Movies Using Torrent ( Easy Guide)
How to Fix uTorrent not Responding (Solved)
So, read this article to know about the ways of fixing uTorrent when it is not responding.
Solution 1: Functioning as Administrator
uTorrent often faces massive network traffic over several systems. People mainly use this client to download several gigabytes of data. However, when the software is involved in a vast data flow, it is customary to get blocked or stop functioning in terms of permission. Therefore, Administrative access is a necessity for such clients. This is to ensure that uTorrent works at the expected level. Hence, the following steps will guide you by enabling running uTorrent as an administrator permanently.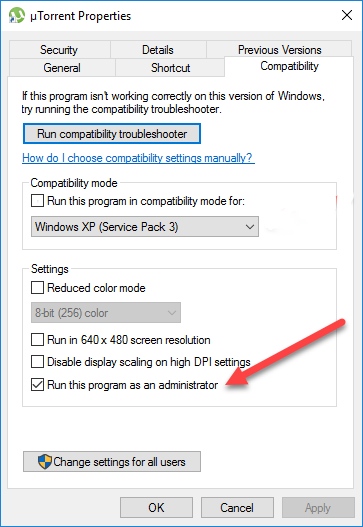 Find uTorrent on your device, right-click on it and choose the 'Properties' option.
Select the Compatibility tab in the Properties window and click on the 'Run this program as an Administrator' option.
The next step is to press Apply to save the changes. Restart your device and start uTorrent once more. Check whether the problem is solved or not. You can always revoke the administrator permission according to your need.
Solution 2: Delete Downloading Files
Deleting the current downloading files is another process that has proven beneficial for many users. This process is simple. Just navigate to the download directory in uTorrent and delete the downloading files. Close uTorrent after this.
When you relaunch uTorrent, the files that were getting downloaded are shown missing. The software will show an error or will try to download those files again. This solution is beneficial for the unresponsiveness issue caused by the corrupted downloading files.
Solution 3: Stopping Proxy Servers
Proxy servers are mainly used in networks present in public places or an organization. They are used for granting fast internet service by caching elements that are accessed often. However, although this system is used worldwide, it can cause problems for network applications like uTorrent. Therefore, when using uTorrent in a place where proxy servers are necessary, you should change the network. The process for disabling proxy servers in computers are:
At first, press Windows + R on your home screen to open the Run window. Type 'inetcpl.cpl' in the Run box and click Enter.
After the Internet Properties window opens, click on the Connection tab. Then select LAN Settings.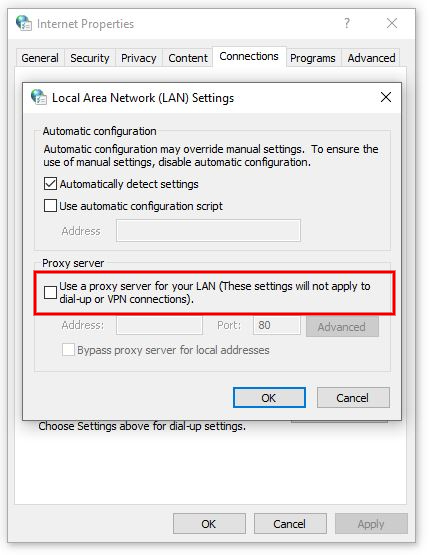 If you are connected with a proxy server, you can see the fields checked. Uncheck every enabled proxy server. Then restart uTorrent and check if the issue persists.
Solution 4: Uninstalling Windows KB4338818 Update
The Windows Update KB4338818 is another issue that throws uTorrent into an unresponsiveness state. It generates a problem with the client. Therefore, the only solution, in this case, is to uninstall the update. Uninstalling will also change your system into the previous version. When the uTorrent developers roll out an official fix for the client creating an issue with this particular update, you can again update your Windows and continue. The steps for uninstalling the KB4338818 update are:
After creating a backup of your data, press Windows + I to run the Settings application. Then select 'Updates and Security'.
Click on Update History.
Once inside the Update History window, search for the 'Uninstall Updates' option present at the top of the display. Click on it.
Navigate to Microsoft Windows. Look for the updates. Right-click on the KB4338818 update and press Uninstall.
Windows will then start uninstalling this particular update, followed by some restarts. Open uTorrent to check whether the issue remains after the uninstallation is completed. If the problem persists, reinstall uTorrent.
Solution 5: Making Firewall Accessible
A firewall acts as a protecting barrier between the internet and your computer. Every traffic goes through the Firewall. Hence, if the Firewall has restricted accessibility for an application, it will not communicate over the internet. Although in most cases, uTorrent has permission in the Firewall, there can be cases where licenses for private and public networks are not the same. Therefore it is essential to check this.
Press Windows + S on your home screen and type 'firewall' in the dialogue box. Pressing Enter will launch the Settings application.
Click on 'Allow an app through firewall'.
Then click on 'Change Settings'. From the list that appears, select uTorrent. Check both the Public and Private options.
Save the changes and click on the 'Exit' option. Restart your device and rerun uTorrent to check whether the problems are still there or not.
Solution 6: Installing or Reinstalling Older Version
Often when using a beta client of uTorrent, there are chances that you will get the 'not responding' error message. Beta version of any application is useful for testing purposes. Therefore, whenever an application doesn't respond, an error report goes to the developers. The developers then use this report to improve the system. Hence, the ideal move is to uninstall the existing version you use and install an older version of uTorrent. Moreover, you can also reinstall the latest version.
Press Windows + R for opening the Run window. Write 'appwiz.cpl' in the Run box and press Enter.
After the Application Manager window opens, navigate to uTorrent. Right-click on it and press Uninstall.
The next step is to exit the Application Manager and restart your device. Then download the latest version of uTorrent from the official site and install it. You can also install an older version from any third-party website.
Therefore, these are the ways to fix uTorrent when it gets into an unresponsive state. Hence, you can try these fixes to solve your uTorrent issues and enjoy uninterrupted downloading.