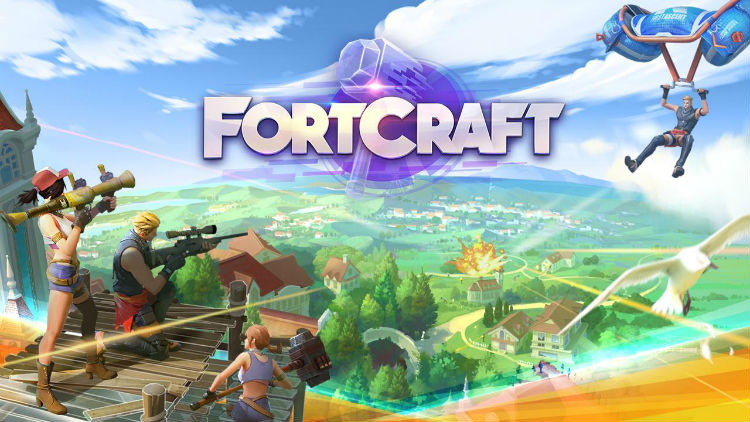 Gaming industry is rapidly developing because of the prospering technology and as a result, we have now a wide range of Android games that consists of high quality as well as realistic graphics.Few years back, we could not even imagine that such high quality games which were generally played for PC could be played on portable Android devices. But, now the whole scenario has been changed and game developers have redesigned many console games for Android devices. Most of these games are mainly action adventure games and among these FortCraft is one of the latest games made by NetEase Games.
FortCraft [APK+OBB] Download for Android
| NAME | FortCraft |
| --- | --- |
| Size | 427 MB |
| Latest Version | 0.10.115 |
| Category | Action |
| Developer | NetEase Games |
| Downloads | 10,000,000+ |
| Supports | Android 4.0+ |
| Updated | March 2018 |
Download FortCraft (APK + OBB data) File
Features of FortCraft App:
FortCraft is not only an action adventure game but also a survival game where you can create your own battlefield, track your enemies and destroy them. Although the game is quite similar to Fortnite game, it has its own unique features. In order to know what those are, have a look at the following points:
Dynamic Environments: Unlike other action games, it comes with a massive map and along with this, the game has 13 different environments. Each environment will give you different experience and therefore, make the whole gaming experience interesting as well as dynamic.
Build Your Own Structures: Another interesting feature of this game is that you can build your own structures in order to get rid of the obstacles. For example, if you see river in front of you, you can easily make a bridge over it; if mountains are blocking your way, you can build a ladder. Moreover, you can build towers to touch new heights. Ultimately, a strong fortress can help you to win the game.
Wide Range Of Weapons: The game is not all about building structures and defend yourself, you also have to defeat enemies. Therefore, the game consists of a wide range of weapons. Primarily, you will get weapons of 5 different classes such as shotgun, rifle, pistol, SMG or Submachine guns and sniper rifle. But, the more you play, the sooner you can discover some special weapons such as flamethrowers, grenade launchers, bazookas and many more.
Customizable User Interface: In this game, you can customize the gaming user interface, if you don't like the default version. This becomes very useful when you play with gaming triggers. You can easily set the shoot and aim button at the upper part of your screen and ultimately, you will have an enhanced gaming experience.
Impressive Graphics: If you want an action game with impressive graphics, FortCraft should have in your list. The developers have made the game rich in graphics so that players can have a wonderful experience while playing it.
FortCraft Gameplay Screenshot

How to Download and Install FortCraft Apk on Android:
Well, as of now NetEase Games has launched the game in beta version and they have put many restrictions on this game. Because of these, you might not get this game on Google Play Store. But, you don't have to worry as in this article, we are going to tell you the downloading process of this game. Just follow the below mentioned points in order to download FortCraft Game Android:
Go to 'Settings' of your device and enable 'Install From Unknown Sources'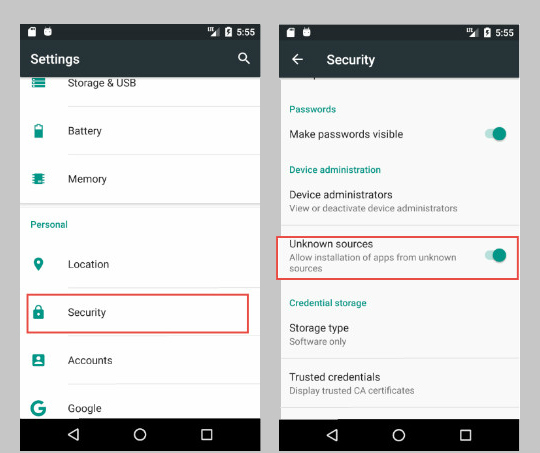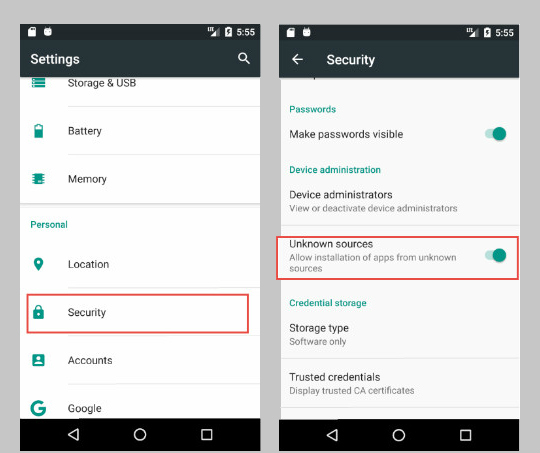 After that download the Latest FortCraft Apk from the above given link
After downloading both these files, go to file manager and look for file (it will be in the 'downloads' folder)
Now, install the apk file and open the game.
Done!
NOTE: Don't open the apk file before placing the obb file in obb folder.
FortCraft Mobile Requirements:
FortCraft apk for Android is rich in features and it has awesome graphics. Therefore, the game is very heavy and the overall size of this game is almost 1GB. So, low end Android devices are not capable of running this game smoothly. Moreover, the game is an online multiplayer game and so, you must have an active internet connection to play it and for performing this action, device should have a strong chipset. However, we have mentioned some points that you should keep in your mind before installing the game.
The RAM of the device should be 4GB.
The device should have 4GB of free space.
It must have a powerful octa-core processor.
We have added everything related to FortCraft apk. So, what are you waiting for? Install this game today and enjoy.