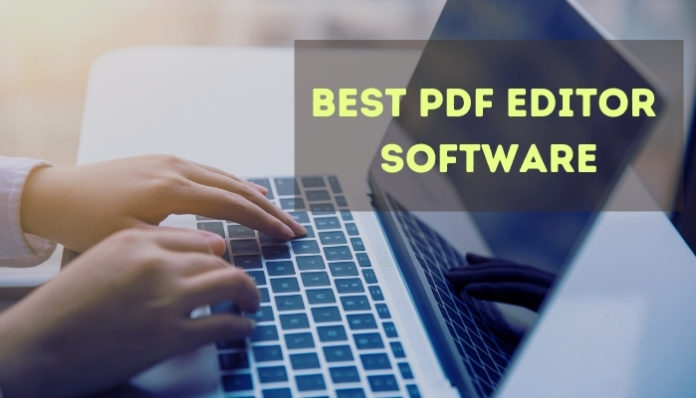 Standing in this technologically advanced era, we must admit the fact that PDF has become one of the most important document formats being used in almost every sector. PDFs are a kind of image of documents whereas Word document is editable text files. Well, over the course of time, the popularity of PDF has increased. But, there is another fact that you must know. You cannot normally edit PDF as you can do in the case of Word document. This is why you need a PDF editor. A PDF editor can turn any PDF file into an editable and living document. There are certain points that have made PDF so popular in the 21st century. Before getting into the best PDF editor for Windows 10, you must know about these things. The benefits that PDF file offers are as follows:
It preserves the main layout and formatting.
PDF files are very easy to view.
PDF has the capability to integrate media files and non-text elements.
It provides security options.
It makes the documents more compact.
Now, if you see the present situation, you will realize that there are endless PDF editors for PC available in the market. But, you will not get good results from all of them. This is why knowing about the best PDF editor for windows 10 is very important. Anyway, if you are looking for the best PDF editor for your pc, you are in the right place. Here, we have added some best PDF editors for you. So, do not miss the following points:
1. Nitro Pro
If you are looking for a premium PDF editor for PC, this will be ideal for you. Yes, it has a lot of features. Merging, creating, editing, and collaborating files are some key features of this PDF editor. It does not matter what windows version you are using, you can easily run Nitro Pro.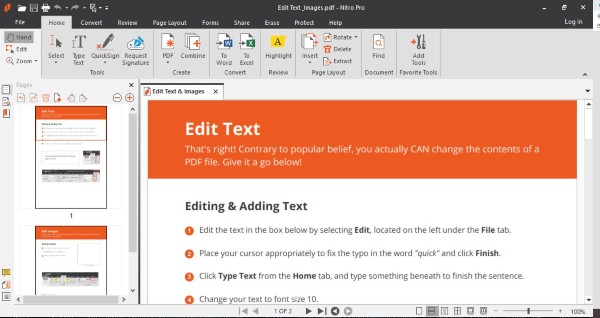 Advantages
The user interface of Nitro Pro is very simple and therefore, anyone can use this software.
It works faster than other PDF editors.
Nitro Pro comes with OCR technology that basically allows the users to edit scanned PDF files.
Disadvantages
If you compare Nitro Pro with other PDF editors, you will find that it is more expensive.
If we talk about the trial version of PDF editor, it has very limited features.
Nitro Pro can work on any Windows such as Windows 10, Windows 8, Windows 7 and even Windows XP.
2. Foxit PDF Reader
If you are looking for the best free PDF editor, this will be an ideal choice for you. Well, we are not saying that it is completely free. But, you can do a lot of things in the trial version as well. You can split as well as merge PDF files. Apart from these, converting PDF files into other formats, creating new PDF forms, sharing PDF files are some other things that you can do with this software. Well, you can easily add encryptions to PDF files.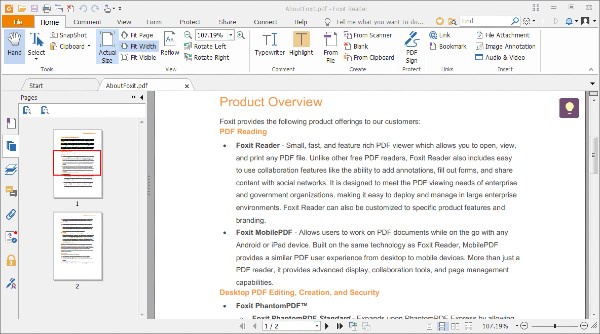 Advantages
You will get 14 days of a free trial
OCR technology allows working on scanned PDF files.
Disadvantages
The user interface of this software is quite complicated.
It does not load so easily and users will experience sluggishness while working on this software.
3. Acrobat Pro DC
When it comes to the best PDF editor for Windows 10, you just cannot ignore this software. Acrobat Pro DC is probably one of the best PDF editing tools for Windows 10. You can do almost everything on this software such as editing, converting and many more. Leading business organizations have been using this software.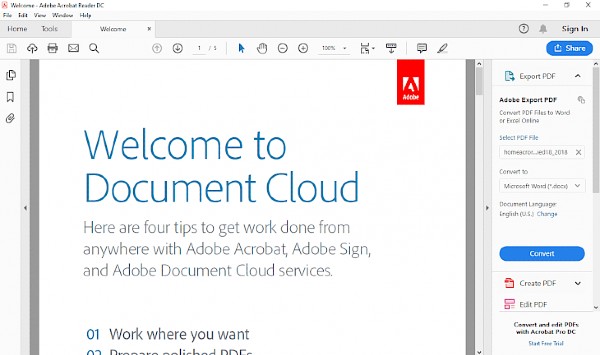 Advantages
It is rich in top-notch features
It has OCR technology that will help you to edit scanned PDF files
The friendly userinterface makes it very easy to use
Disadvantages
It is one of the most expensive PDF editing tools. So, if you are looking PDF editor for performing some small tasks, this software will not be ideal for you.
This software is not suitable for small business owners due to its price.
4. PDFElement
PDFElement is, no doubt, an outstanding PDF editor. If you are looking for an alternative Acrobat, this will be a perfect option for you. The trial version of this software will give you all the features that you need. Even, the paid version of PDFElement is very affordable.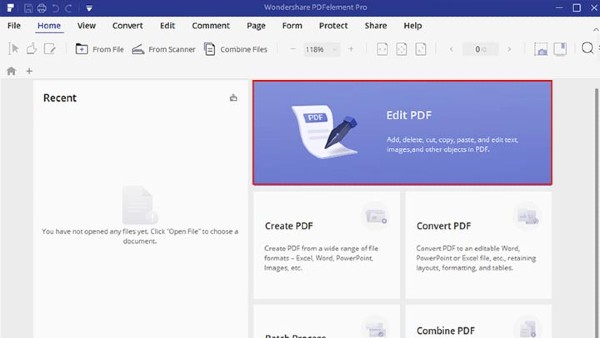 Advantages
PDFElement can perform all those things that Acrobat does. Therefore, it is one of the best value-for-money PDF editing tools.
The trial version has top-notch features.
The simple user interface is ideal for both- professionals and beginners
The advanced OCR technology will help the users to extract or edit scanned PDF files.
Cons
The trial version has only the basic features
5. AbleWord PDF Editor
AbleWord PDF editor is probably the best free PDF editor. Yes, it is completely free and so, there will be no scenarios like trial version and paid version. You can add tables, and edit footers and headers. Moreover, it is a kind of word processor. You can actually edit files as you do in the Word document. Spell check and other useful functions are also included.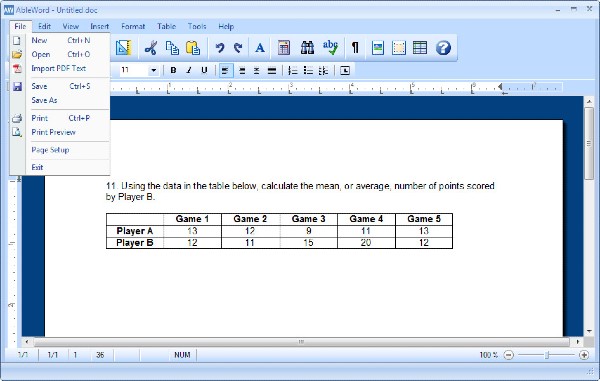 Advantages
In this world of paid software, this is a completely free PDF editor. Moreover, the userinterface is very simple.
It also has Microsoft Word features.
Disadvantages
The outputs are not so good. You will get better output in other PDF editing tools.
AbleWord PDF has very limited features.
6. Kofax Power PDF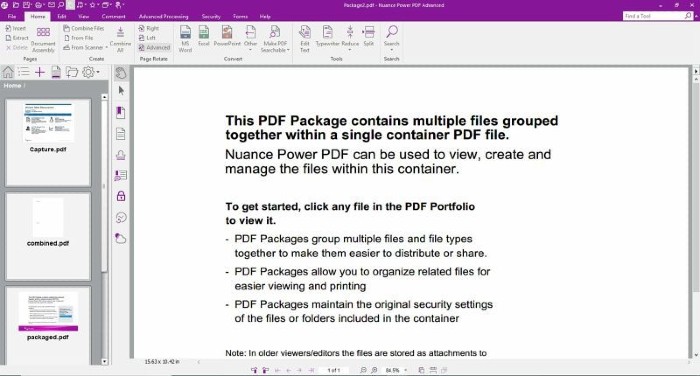 We have added this to the list because it has some unique features. Adding encryption, editing PDF files and converting them to other formats are some key features of this software. But, the unique thing about this software is its voice recognition technology. Yes, you can simply create your notes by speaking instead of writing.
Advantages
Users can convert and edit documents. Moreover, they can perform many other tasks.
It has voice note recognition technology.
Disadvantages
The user interface is not so good and therefore, users might have problems while using this software.
It is a very expensive PDF editing tool.
By now, you have got to know about the best PDF editor for Windows 10. So why are you waiting? Choose any of this software and start editing PDF files flawlessly.