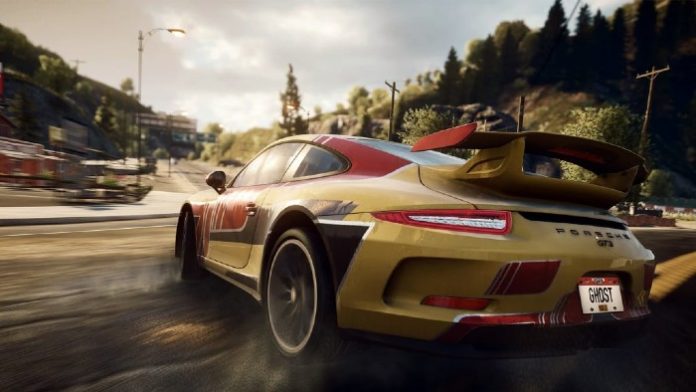 Gone are the days when kids used to play outside. Today's kids are called the Indoor Generation.  This is because most of their time is spent indoors. That is not all, today because of the fear of the pandemic, most people spend time indoors. So, in such cases, it is important to keep the kids occupied. Thankfully, the mobile phone can be considered a boon in such circumstances. It keeps young and old alike occupied with lots of multiplayer racing games.
The Latest and the best multiplayer Racing Games for Android are available today. There are so many multiplayer racing games, that the user is completely spoilt for choice.  Mentioned below are a few of them:
10 Best Multiplayer Racing Games for Android
Asphalt 9: Legends
This game tops the list under the best multiplayer racing games category.  To understand why it is considered a topper is because it uses the latest technology and has regular updates.  The graphics, mechanics, and other features are excellent. It goes over the top in providing high octane excitement. The game is very interesting to play. For instance, it has more than 800 weekly and monthly events, and other action-packed themes. The player has about Fifty cars to unlock and upgrades are available at every level to be unlocked.  Under the Asphalt Category, there is the Asphalt Extreme. This is another multiplayer racing game under the franchise, and it has off-road vehicles for the player to choose from. The titles offered too are very enticing and therefore all this makes the Asphalt the best multiplayer racing game.
CSR Racing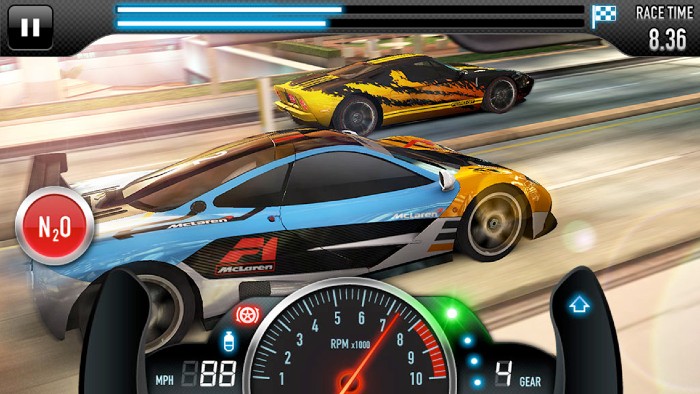 This too is another best multiplayer racing game for Android. The theme for this game is Drag Racing. In this game, there is a provision for buying cars, upgrading, and other extra features. There are lots of races are in this game to be played. The plus point of this multiplayer racing game is that the graphics are excellent. This makes it one of the best in the multiplayer racing game category. Not just that, it is free to play game as well.
Beach Buggy Racing 2
This is another unique multi-player racing game because it has to do with kart racing.  The game has about 40 Karts up for collection and includes different modes of play. In between various customizations can be done and upgraded as well. The variety provided for the racetracks is enviable and has different locations to boast of such as quirky environments. There is provision for online multiplayer competitive racing games. So, the players will always have something to play for! However, this game has a lot of room for improvements and eager fans of this game are waiting for the improvements and updates.  But, like the Mario Racing game, this game too is cute and offers a lot of fun while playing it.
Grid Autosport
When it comes to graphics or Gameplay, Grid Autosport leaves no stones unturned.  It has one of the best graphics possible on a mobile phone. The players have noted that the graphics are so realistic that the damage to the vehicle can be seen whenever there is an accident or hit with the opponent's vehicle. When it comes to the game features, there are about 100 cars to drive and an enviable number of tracks to choose from. There is street drag races, touring circuits and arcade-style demolition races. The best part is that this game allows the players to choose the level of difficulty from easy to more difficult ones.  So, this game is perfect for those who look forward to a race with multiplayer.  It provides just a tight kind of simulation and thrill. The only drawback of this best multi-player racing game is that it does not support NVIDIA Shield TV.
Dirt Trackin 2
Even though this game is not for free, it still makes it to this list because it offers great customizations and the content provided is good. Overall, the price paid for getting this game can be considered as cheap. The features provided however are not cheap but superior quality. For example, the mechanics provided are great, the varying difficulties in the game are challenging enough to capture the attention of the player. So much so that many a player has lost count of the time while playing this multiplayer racing game on the Android.
Grand Prix Story
This multiplayer racing game for Android had some quirky themes and good mechanics.  Based on Pixel art, this game is real cut and fun. The interesting part provided in this game is that the player has the chance to become the boss of a racing team.  The player must train the drivers, acquire sponsors, and at the same time ensure that the races are won. This game offers a whimsical thrill of managing a team and achieving victory. For this, the player even gets to build his cars and ensure that the gets good quality parts. So, this game is good for those who want a hands-off approach and are looking for fun rather than a realistic multiplayer racing game experience.
Hill Climb Racing 2
This is one of the newest and best multiplayer racing games available for Android. To speak about this game, it has nice colourful graphics with very basic controls. As the name of this game suggests, the player must race up and down the hills against various opponents.  Like with other games, here in two options are provided for customizing the vehicles and fine-tuning them. There are various challenges, daily tasks, and so on to be completed.  Frankly speaking, the game is not as simple as it sounds but is very challenging. The best-selling point of this game is that this game works well in the older Android devices as well. Not only that, it is a freemium game and is also available as an offline racing game.
Horizon Chase Racing Game
This multiplayer racing game has a retro inspired bright and colourful graphics. It reminds the player of memories of the classic 80s style racing. About 70 tracks covering over 32 cities are available.  About 16 cars are waiting to be unlocked during the game. That is not all, this game provides complete android TV support, NVIDIA Shield TV Support. To complete the experience there are leader modes as well. The best part of this game is that it offers a free version of the game as a demo. The price is very nominal and is worth it.  The game developers are constantly upgrading it and keep on adding new events. If you want to unleash the child in you, then this is the game to go for. The exemplary soundtrack too is worth a mention. So, it is one of the best multiplayer racing games available today.
Mario Kart Tour
If you are looking for maximum fun while racing, then this is the game to go for!   This game by Nintendo is free to playgame. However, there are chances that during the game, you will be encouraged to subscribe to a paid Gold pass. This game is fun in the sense that there are item boxes, coins, etc scattered around each course that must be collected.   There are shortcuts to discover and races to win.  However, the drawback is that there many invisible bumper rails and other limitations that have been imposed by the game developers. So, this may contain your thrill to a certain extent. Overall, the Mario Kart Tour is the top multiplayer racing game as it allows you to race on some of the favourite race tracks right in the comfort of your Android phone.
Riptide GP: Renegade
This game is slightly different from the multiplayer racing games mentioned above. The Riptide GP: Renegade is based on a futuristic jet ski racing style. There are quick races as well as battle style races to be won. The graphics too are of excellent quality as can be seen in the water and motion effects. This gives the player a unique feeling of speed. The best part of this game is that it enables the player to perform stunts as well with just a simple swipe. This game is compatible with the NVIDIA Shield Android TV. Some of the attractive features of this game are tilt steering to control the hydro jet and the presence of many upgrades.  Because of all these excellent features, this game requires a good Android device so that full advantage of the features can be availed. Overall, it is a stylish wave racing game available on Android.
Final thoughts
The above list is not a comprehensive one as the list for the best multiplayer racing games for Android keeps on growing. Newer and updated versions are made available regularly.   The player is spoilt for choices. He or she can choose from highly realistic racing tracks to stylized arcade ones. So, you name the preference and you get it. So, Race Ahead and enjoy some thrills and excitement in the comfort of your home.