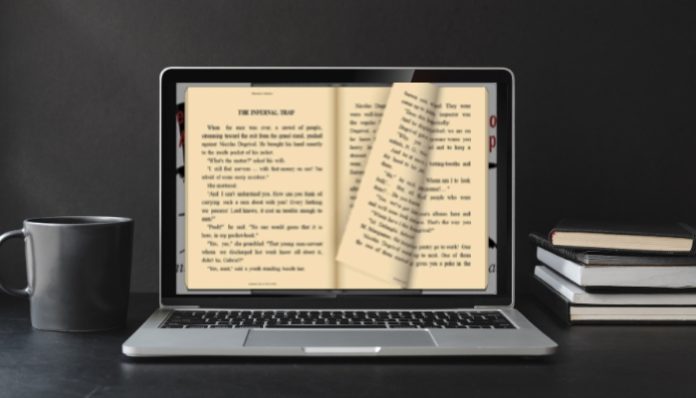 None of you are unaware of the scintillating benefits of going through books, you, however, are unable to make the most of them owing to certain issues such as being unable to carry a book everywhere, being confined to a handful of, or a number of physical books, etc, right? Whereas in case you have a relevant epub app able to provide you with myriads of books, all your concerns about this dissipate.
But the thing is that finding the kind of epub app you are in dire need of isn't as easy as it apparently appears to be, it is difficult, or rather enormously difficult owing to a whole lot of apps created to serve the same purpose.
Also, just because there are exorbitant tablets specifically designed for audiences to go through eBooks, doesn't mean that jolting your pocket, you are bound to single out merely that option, whereas there is a way better option available for you (epub reader).
Best Epub Readers For Windows, Mac
In view of this, I have intently scrutinized epub readers to come up with what you were consciously hunting for to imbibe tons of valuable information anytime, anywhere.
Let's figure out a tad more deeply how they can come in handy.
1. Kobo
It works the same way as Kindle since not only do you go through books on the app but you also purchase them from its store. However, there is a noteworthy fact that Kindle doesn't support Epub format but Kobo does; it supports Epub 3 formats as well.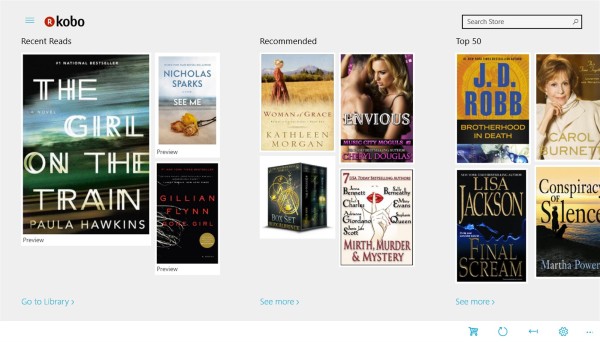 This app features everything, ranging from progress tracking to bookmark, which will compel you to download it, the strongest reason, however, is that it provides the access to 5 million+ free as well as affordable books to you, which you don't effortlessly find with other ones. Therefore, to be able to feast your eyes on them, you will have to download this epub reader.
Download: Kobo
2.  Nook
In case you were and are still fond of books, I am sure as hell that you are no stranger to Barnes and Noble.
It is widely known as the largest bookseller in the world and predominantly a chain of offline stores.
The tremendous success of amazon's kindle led the kindle platform to launch an online book service termed Nook and exactly the same as Kobo, Nook allows you to purchase Epub books apart from going through them.
There is another marvelous benefit that after you sign up, you get a trial period of 14 days during which it's all up to you what book, news, or magazine you are intrigued to go through, and after the free period comes to end, to further read, you can pay for your favorite books, or subscribe to your favorite magazines.
Nook also has a feature that is intently aimed at enhancing the user experience a whole lot by customizing it with access to thousands of books, online sync across the device, different fonts, themes, line spacing, and way more.
Download: Nook
3. Bibliovore
Predominantly, Bibliovore is liked since it allows you to manage even a big library of your books with ease.
It is completely free for its users, and can be downloaded easily from the windows app store.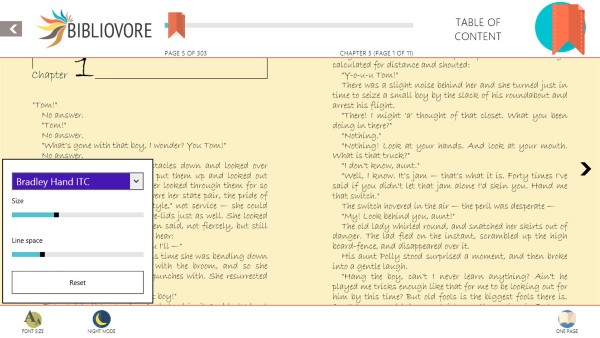 With Bibliovore, you can read themes, edit book metadata, make significant use of day/night mode, adjust font parameters, and several other features.
Another marvelous benefit will compel you to download it is that in spite of being free, it can sync all the books across devices with OneDrive.
Download: Bibliovore
4. EpubReader
The feature to enable the audience to transfer the entire library onto either to OneDrive or an SD card is the very reason, why has this app amassed a whole lot of love from people?
It is an undeniably incredible app which you can use to manage an entire library of books without having the storage of Windows PC gulped tremendously, it is a paid app, though.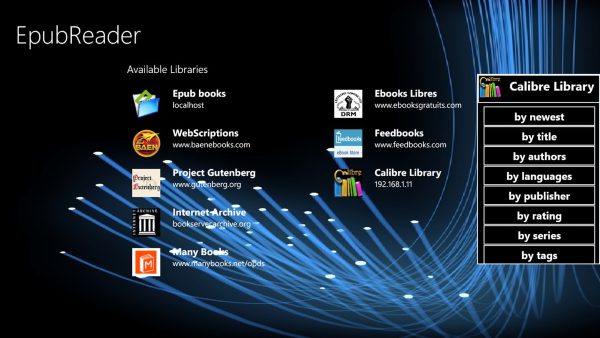 This app is way simple in terms of Epub Books and allows you to download handy books from personal as well as pre-configured sources.
It also manages the book library thoroughly, tracks reading progress meticulously, and can provide you with even more.
Download: EpubReader
5. Readium
Readium comes into play when you are willing to go through Epub books but don't at all want to install any apps.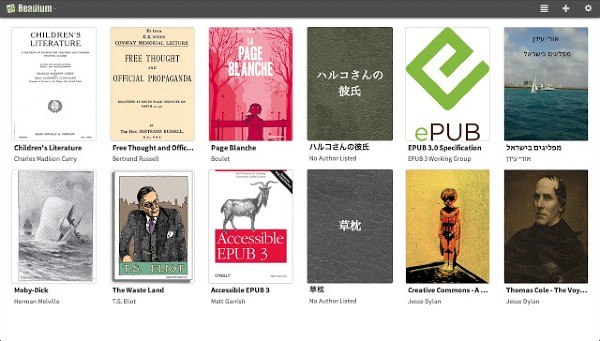 It is an open-source Epub reader specifically designed to meet all the web reading requirements perfectly.
You can not only consume books on this online browser extension but also upload your own books to further read.
As the new Microsoft edge uses the chromium engine, the extension works out way smoothly without any sort of issue.
In case you still don't use it, I strongly advise you to give it a go and witness the benefits that you still aren't familiar with.
Download: Readium 
6. Icecream EPUB Reader
It is an easy to use as well as highly handy epub reader for people.
After a myriad of changes, plenty of improvements that were witnessed with it are that you can manage your digital library of books efficiently, track the reading progress accurately, bookmark features, add notes, translate text, and a lot more.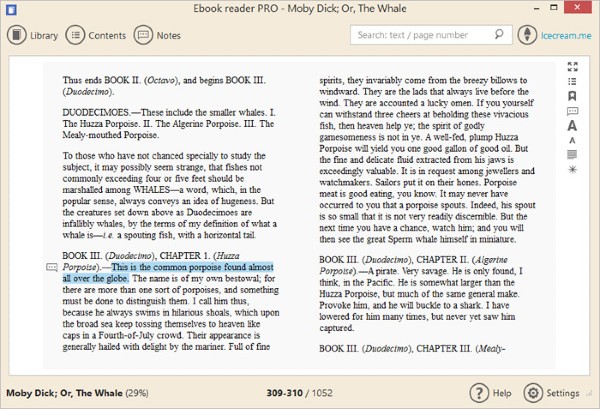 It allows you to look for books from the source of the library and to look even for a particular text written somewhere in a book.
To amp up the readers' experience, it underwent 2 essential changes: the first one is, because of the navigation scrollbar, you can browse pages faster and begin to read exactly where you left from.
And, as for the unique feature, this app features night mode as well as the full-screen mode owing to which you can go through books in low light, or no light.
You are also able to organize the ebook library simply by grouping the books.
Download: Icecream
7. Neat Reader
Neat Reader appeals to many owing to the stunning looks it has; it rather seems to have been adorned intently.
It renders eBooks way fast by virtue of the robust parsing engine and apart from this, it can support both epub 2 and 3 standards with ease.
To enhance reading efficiently, it allows you to add notes as well as annotations and even export the notes in case you have to further check.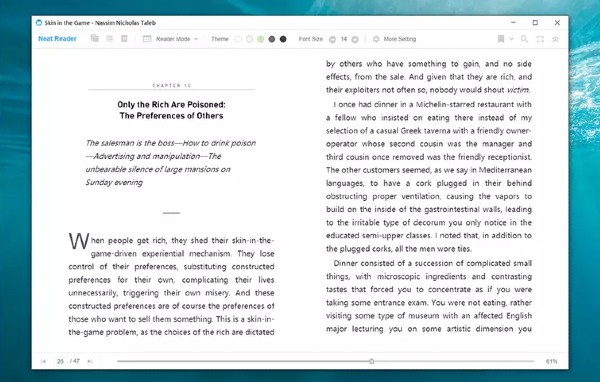 The feature to allow you to secure and protect your cloud storage is likely to be the most powerful feature since as for Cloud Storage, you can store eBooks, reading progress, notes, way more.
As a cherry at the top, you can also retrieve it anywhere, anytime, without any further issue of data loss.
In case you are willing to crank your joy up with features, you can go for its premium plan since the premium version offers you a handful of even better benefits that it supports a wide collection of eBooks, free cloud storage of 10 GB as well as cross-device synchronization.
Also, you can use it on as many devices as you like once you install, it is a massive benefit as per my outlook.
It supports Windows 7, 8, and 10 and is flawlessly supported by every modern browser nowadays, people have access to.
Download: Neat Reader
8. FBReader
FBReader undeniably stands tall as an excellent and popular epub reader with 20+ million installs.
Apart from epub format, it can support almost all the formats available such as plain text, HTML, RTF, fb2, Mobi, etc. with ease.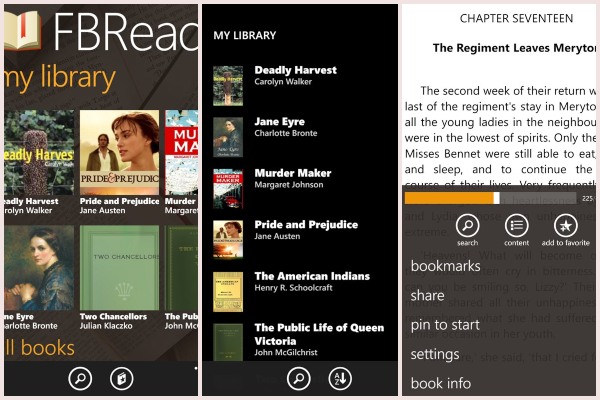 As it is enormously customizable for audiences, it can enhance the reading experience a whole lot by making it more convenient and it allows them to even customize fonts, colors, page-turning animations, personalized bookmarks as well as dictionaries.
In case you desire to have your catalog of free books, FBReader provides access to a massive network of ebook libraries to you.
For more convenience, it allows you to organize your ebook collection by publishers, authors, by series and you can even synchronize reading positions, ebook collection, bookmarks across different devices.
FBReader can support platforms such as Windows 7/8/10/XP/Vista, Windows smartphones and it can be accessed even from web browsers.
Download: FBReader
9. Freda
Freda is extensively used and has an appealing minimalist design that can support bookmark and highlight features.
What distinguishes Freda from other epub readers is its features such as speed reading, auto-scroll, and Text to Speech.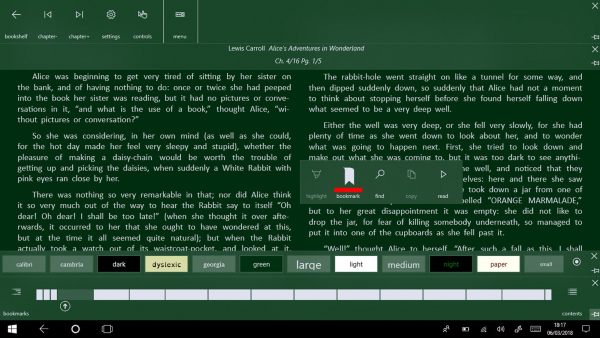 It allows you to import eBooks from online catalogs such as Smashwords, Feedbooks, Gutenberg Project and as for downloading, it can be done from any websites and email attachment.
In case you are to, or have stored the current book collection in cloud storage such as OneDrive, Calibre, Dropbox, you can also import that to Freda with ease.
It perfectly supports even other formats such as TXT, HTML, FB2, and MOBI as well.
In case of network issue, Freda allows you to keep eBooks pin to the beginning and download on the advice to further read, there, however, is one a tad negative side of Freda that it contains a number of aids that are said to mar the user experience.
Also, it doesn't support even DRM-protected eBooks.
Besides Windows 8 and 10, it can support even XboxOne.
Download: Freda 
10. Cover
Cover resembles Kobo since it also supports epub format and can be accessed from the windows store.
Predominantly, it is used by those who relish feasting their eyes on comics and manga.
Owing to being able to support plenty of heavy graphics, images as well as pictures with ease, you can smoothly go through eBooks that contain such heavy stuff.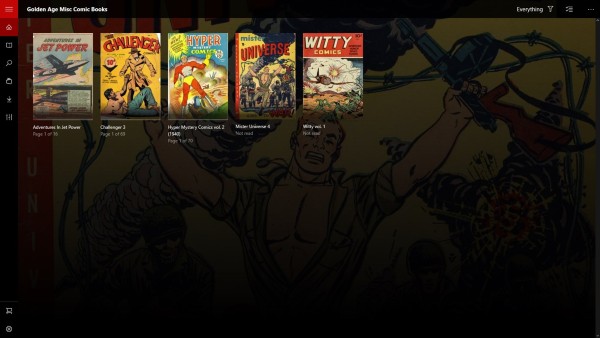 Cover's free version offers you a collection of 25 eBooks only but it can't help you synchronize them at the same time.
Its attractive, as well as a user-friendly interface, can lead you to relish reading, cranking your experience up. Moreover, it can support online storage for OneDrive and Dropbox.
And, you can do some essential customizations, which every epub reader is titular without, such as page dimensions, background color, style, and font size.
Download:  Cover 
FAQs
Frequently asked questions, which people are intrigued to know the answer to.
Why Does Kindle Not Support Epub?
The strongest reason for this is that Kindle had been launched before EPUB was invented and by the time EPUB began to appeal to people tremendously, Amazon had succeeded to the extent that its user base was way bigger as compared to EPUB. Thus, by no means did EPUB compel Kindle to add it.
Can Microsoft Edge Open Epub?
In accordance with the sources, Microsoft stopped supporting Ebooks that used to use the extension of EPUB file and as for the apps, they were brought to the Microsoft store after September 2019.
Does Chrome Read Epub?
Google Chrome perceives EPUB Reader as a powerful and simple Add-on that can be opened with any document.
You can single out an EPUB file from the computer or from Google Drive to begin to go through it and their tool also leaves you a choice whether you are even willing to view EPUB files from Google Drive/EPUB files on the PC.
Can Adobe Read Epub?
You can easily download EPUB ebooks simply by using ADE (Adobe Digital Editions) on your computer, or OverDrive for Windows 8, iOS, Chromebook, Android, and Adobe EPUB ebooks are protected by Adobe's D.R.M. system.
Can Apple Books Read Epub?
They are by no means compatible with other platforms and I have also learned that Apple is also using EPUB (the popular ebook format), which means that you will have to grapple with it to open it on the KOBO reader app or any other epub-reading app on your Android advice.
How Do I Open Epub Files On Windows 10?
If you have Windows 10, Microsoft Edge displays EPUB files but in case the EDGE isn't there as the default program for handling EPUB files, simply right-click on the file, slightly come to the 'Open With' menu, and then click on the option 'Microsoft Edge'.
What Is Adobe Epub Format?
An EPUB file is there in the open file format of Ebooks. You can download EPUB files to go through them on a computer, e-reader, smartphone, tablet.
This widely used Ebook standard can support more hardware ebook readers than other file formats.
How Do I Read An Epub File In Chrome?
In case you feel like reading an ebook on the chrome browser, simply go to the MagicScroll extension page, then click on 'Add to chrome' for installation.
After the page gets loaded, the ebook library will appear before your eyes and in order to add a new ebook to the library, just click on 'Add a book to the library'.
Can Kobo Read Epub?
The Kobo app can go through ebooks in PDF and Epub format, file formats are how you store files on a computer.
In case you have downloaded a book and subsequently received an ACSM file, don't be apprehensive about it since it is by no means a problem.
The ACSM file is a kind of licence for the Epub or PDF book you purchased.
Is Calibre Ebook Safe?
Ever since it was created in 2016, it has consistently received innumerable positive reviews from the audience as well as experts.
PC Advisor explicitly stated, 'Calibre belongs in each and every serious and magnanimous E-bookshelf.' whereas Download.com stated, 'it is probably the best solution for you to handle your ebooks.'
And, MakeUseOf.com mentioned Calibre 'the only best manager of ebooks'.
Conclusion
As this century is believed to be of those who have thorough access to both technology and education for their incredibly bright future, all go-getters are trying every trick in the book to learn whatever turned out to be essential for them.
As for the technology, you are all surrounded by it but top-notch education is what you can't find with ease. In the wake of this, perhaps you were striving for this before you came across EPUB reader apps, and after this transpired, perhaps you were hunting for the apps that have what you need the most.
And, this article is nothing but the end of your struggle towards handy EPUB apps.
Hopefully, you would have evaluated them intently and meticulously to single out the best one as per your needs.
I would also draw your attention to the statement that in case any questions or doubts occur to you regarding this, just drop a comment and I will be ecstatic to come to your aid, my friend.