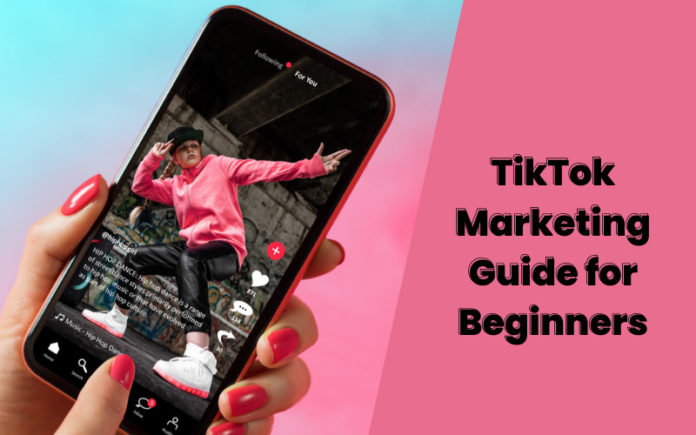 TikTok's reach is unparalleled to other social media platforms. In addition, many top brands present on this medium to improve their reach. It is also one of the growing platforms with many features to give you more benefits. If you use them, then you can get more views for your post, and further, it increases your visibility. You can also buy tiktok views to boost your online presence effortlessly. You can even try different marketing strategies to become popular and enhance your sales rate. Moreover, reading this article will help you know how to use TikTok marketing for your business.
Reasons To Use
TikTok is an entertaining platform, and its users spend an average of 52 minutes on this app daily. So, it gives your brand a great chance to engage your users. Also, it is very cost-efficient, and many brands use this to post their ads with limited budgets. Moreover, the editing tools and the available features on TikTok will help you to bring out your creativity. Thus, you can create a video with your brand's creative, informative, relatable content to make users watch your post often. Above all, you can get more content ideas when you scroll through the TikTok app, and further, you can implement them in your marketing strategies to reach your target audience.
Utilize Ads
TikTok will support you with more ad forms like in-feed, top viewed, brand takeover, branded hashtags, and branded effects ads.
In-Feed Ads
In-feed ads are native ads that will be played on a full screen and are unskippable. It will be up to 60 seconds or can be less than that, but it will reach your target audience. You can also track your ad's progress.
Top Viewed Ads
Top viewed ads will play at the top of the TikTok feed. This is also the largest ad type offered by TikTok, and it is a key for marketing your brands faster to grab more audience attention.
Brand Takeover Ads
These ads will be displayed only once a day. You can create pictures or video ads that appear as the top viewed ads. You can embed links to make users click them and reach your landing page. Thus you can get more traffic to your website.
Branded Hashtag Challenge
Businesses can do hashtag challenges in order to get immense famous. So, creating a hashtag challenge will influence people to participate in them, and it will further increase your brand's recognition.
Branded Effects:
You can create different filters and add them to your video to make them more attractive. This will be the simplest way to get more reach among TikTok users.
Give Importance To UGC
UGC stands for user-generated content, where TikTok users create those videos. So, when you give importance to user-generated content, you can quickly enhance your followers' trust. Also, it has been found that many users stay connected with the brands with more user-generated content. Therefore, it greatly impacts users, makes them believe that your brand is worthy of buying, and also suggests them to their contacts. Additionally, you can encourage your users to tag your UGC post with other users on this medium to boost your presence. You can also utilize Trollishly to upgrade your fame and reach.
Partner With Influencers
Influencers can help you to take your marketing ideas to the next set of levels, especially for brands that need to create more engagement with their audience. Therefore, working with an influencer will help you to get success soon. The reason is that influencers will have some unique methodologies to grab users' attention. So, partnering with them will uplift your brand's reach. In addition, you can also get good recognition and sales when you work with an influencer. Therefore, reach out to a perfect influencer and promote your brand.
Track Engagement
You can use the TikTok business account to track your account's insights by using the four tabs-overview, content, followers, and live. If you utilize them, you can get the biggest benefit, like changing your marketing strategies instantly if it fails to reach your users. It will also support you in connecting with more users. Additionally, you can use Trollishly to amplify your visibility among the community. 
Overview:
Using this overview tab, you can use this to know the follower count and engagement.
Content: You can know which videos have become popular using this tab. Also, you can keep this idea of your popular videos in mind while creating another video for campaigning to get success.
Followers: This tab will help you know your follower's demographics like age, gender, etc., so you can clearly define your target audience.
Live: You can see the insights from your live videos.
Conclusion
TikTok has become a platform, so marketers can't avoid marketing their products. Mainly TikTok will support you to boost your brand awareness instantly. You can also post authentic content to grab more users' eyesight on your profile. If you do, then you can turn users into your regular customers. Moreover, utilize the ideas in this article and make your brand withstand this competitive world.