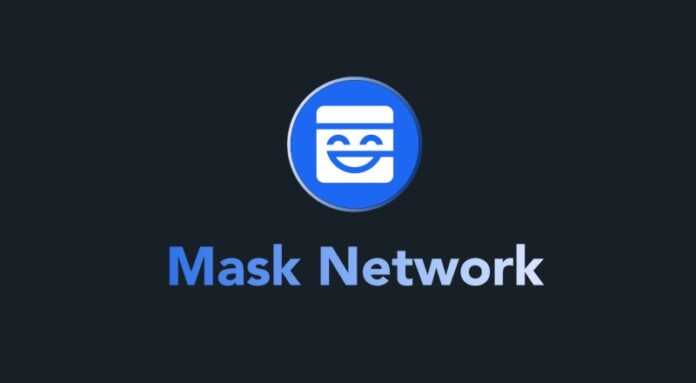 The Mask Network (MASK) is a decentralized file-sharing network, cryptocurrency, and encrypted social messaging application. Users are able to do things like encrypt social media posts on Facebook and Twitter thanks to the protocol. Once your posts have been encrypted, only your friends can decrypt and read them. The Mask protocol makes it possible to do all of this and more.
What is Mask Network?
As a bridge between Web 2.0 and Web 3.0 internet users, Mask Network promotes itself. Web 2.0 refers to existing websites with centralized interactive social networks and user-generated content, whereas Web 3.0 is about decentralized networks and artificial intelligence.
In general, Mask Network is an Ethereum-based peer-to-peer encrypted messaging platform for social media sites like Twitter and Facebook. It is a platform that provides users with access to DApps, cryptocurrency, and encrypted communications, to be more precise.
Initially, Mask Network was only a widget that allowed Facebook and Twitter users to encrypt their conversations on the two social networking sites.
A "Twitter Red Packet" campaign that it jointly launched with Maker DAO during the 2020 Chinese New Year demonstrated that the idea was more than simply an encrypted messaging service. On certain events or during holidays, red packets—cash gifts—are traditionally given to recipients in envelopes in China.
During the campaign, Mask Network users tweeted about red packets that contained Dai tokens. After Ethereum creator Vitalik Buterin gave away his first ETH red packet through Mask Network, this campaign sparked interest in the project. A second red packet campaign was later launched by Mask Network and another cryptocurrency exchange to commemorate the halving of Bitcoin.
Who Is Behind Mask Network?
Suji Yan, a Chinese engineer and former investigative journalist, established Mask Network in Shanghai. Yan was the founder of Dimension, a marketplace for a series of cyberspace-based products that promote social liberty. Mask Network is now developed and maintained by Dimension alongside other Dimension projects like Twidere and TesserPG.
Benefits of Mask Network (MASK)
Users of the Mask add-on have a lot of good reasons to use it. They have access to a plethora of benefits and features thanks to the protocol. It makes it possible for people to send cryptocurrency directly between accounts on popular social media platforms, for instance. The crypto community has achieved a significant milestone with this feature.
Large social media companies and blockchain startups have worked for years to find a way to make it easier and more accessible to send cryptocurrency through social media. Mask removes all technical obstacles, making the entire procedure simpler. Using Mask, anyone can send value anywhere in the world in a matter of seconds directly through their social media accounts.
What is mask Token?
The MASK token for the Mask Network was released in February 2021. It is explained below. Holders of MASK can take part in a Mask DAO, a decentralized autonomous organization (DAO), and so take control of the MASK ecosystem. There are several applications for MASK, including the development of DApplets, premium services, and protocol incentive. By staking their tokens on proposal contracts, token holders cast their votes.
The Future of MASK
On Mask Network, the capability to buy and sell NFTs is a relatively new feature. On March 10, DEGO Finance and Mask Network announced a strategic partnership with the intention of broadening user access to NFT content. Mask Network and Cent jointly announced their intention to incorporate NFTs into Twitter in the same month. This partnership between Twitter and Mask Network aims to enable users to trade NFTs and view their bidding history from within Twitter itself. The team hopes to include this feature in additional aggregator apps like Facebook and Instagram. A safe exchange like this platform, where your digital assets aren't in danger of being stolen, is the greatest place to purchase that cryptocurrency.
Veil Organization, a decentralized stage based on a metadata-darkening organization, reported an association with Nym on May 18. In order to enable users to run nodes from the Mask Network on the Nym testnet, the two networks intend to collaborate on node development. Mask Network intends to develop Nym, an encrypted private messaging service, to lessen the likelihood of data leakage on consolidated networks.
Conclusion
The peer-to-peer encrypted messaging application that serves as the foundation of Mask Network continues to be the foundation upon which DApplets are continuously constructed to provide features related to the blockchain. It only requires each user to install its extension on a major web browser, making it simple to use. Mask Network adds decentralization to centralized social networks like Facebook and Twitter through its extension. Mask Network is now looking to expand into NFTs and other encrypted messaging services with a variety of partnerships and funding.