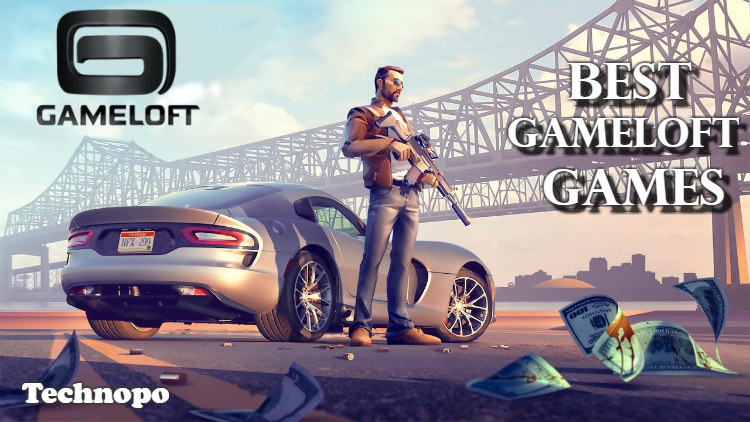 Gameloft SE is which a video game publisher is founded by Ubisoft co-founder Michel Guillemort in December 1999. Basically, Gameloft SE is famous for developing excellent games for mobile. They give their full effort so that we can get ultimate gaming experience on your devices. Gameloft's games are very dynamic as well as addictive in nature. Along with this, the unique styles and ideas make the games different from others. Gameloft develops different types of games for attracting all kinds of gamers. They have perfect games for racing games lover, action games lovers and even strategic games lovers.
However, nowadays, the popularity of action games is rapidly increasing because of its dynamic aspects. In action games, we get surprises on different levels. Especially, when it comes to Gameloft, they will not disappoint you if you are an action game lover. Gameloft has already released many action games which consist of high-end graphics and Gameloft always provides new updates in order to improve the gaming experience and at the same time they add new features with the new updates. As Gameloft has already released so many action games, you might be confused while deciding what to play and what not. There for, we will discuss top 10 action games by Gameloft in this article to help you to get rid of the confusion.
The 10 Best Gameloft Games in 2019
#1. Modern Combat 5: eSports FPS
Modern Combat 5 is one of the best online multiplayer games. If you are looking action, gunfight and engaging game, MC 5 is perfect for you. The game comes with sharp controls and outstanding graphics that will definitely provide you visual pleasure. The game comes with two different modes: Story mode and Multiplayer mode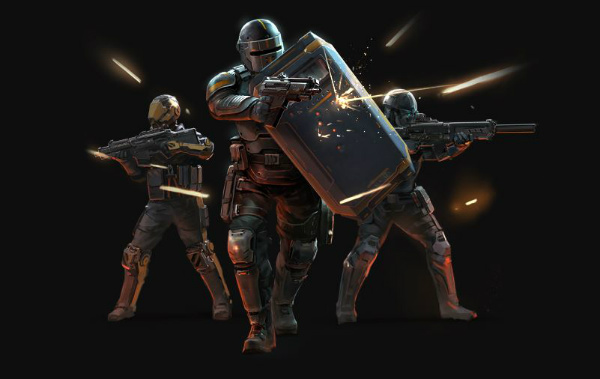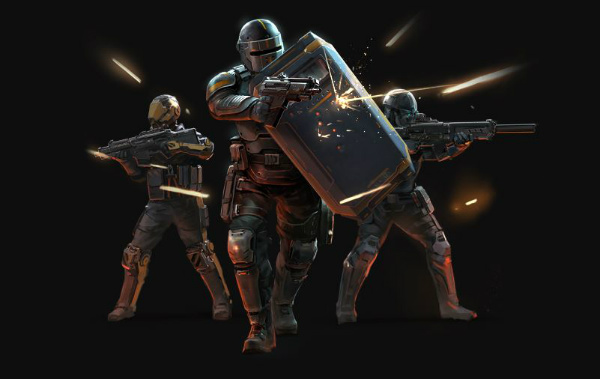 In the Story mode, you will get the taste of intensive battle with high powered guns. The fascinating graphics will add extra pleasure to your gaming experience. There are multiple levels in this game and each level comes with various surprises. In a nutshell, it must be said that it is a game that you should have in your Smartphones.
On the other side, the multiplayer mode consists of different dimensions. There are different soldiers having different capabilities. You have to select one and play multiplayer mode with the guns that come with the particular soldier. Different characters have their own advantages as well as disadvantages. You need to choose wisely and play fearlessly against other live players. The game also offers various modes in Multiplayer mode like Solo, Team mode etc.
Modern Combat 5 is highly customizable. You can customize the control as per your requirements. Besides, HID game controllers are also supported by this game. The game also has in-app purchase so, if you want powerful as well as rare weapons to frighten your enemies, you can purchase them from store.
#2. Brothers in Arms 3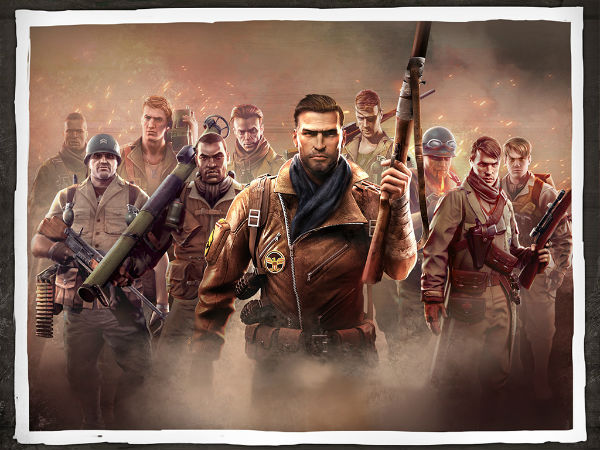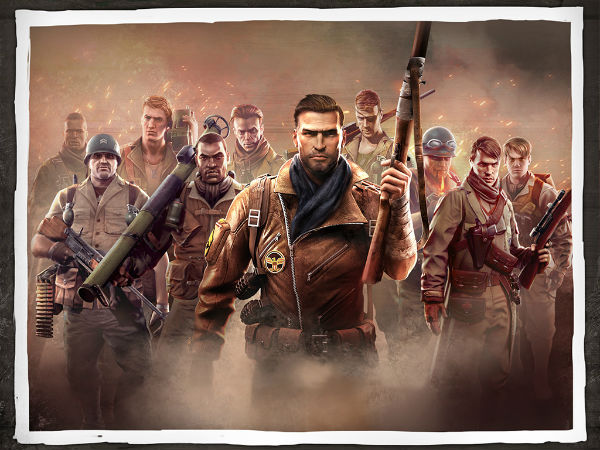 Brother in Arms 3 is another shooting game by Gameloft SE. The complete scenario of this game is based on World War 2. There are brave soldiers from around the globe and you have to fight them on the tipsy and reckless battlegrounds of World War 2. The game comes with two different modes: Free For All and Team Deathmatch. You will get various options for upgrading your weapons and climbing higher ranks while progressing in the game.
The game has also Single-player Squad Based Combat which is very unique and that makes the game different from others. In this mode, you can play as a single-player but, you will get support from your brothers who have different capabilities. You can utilize their powers to gain a tactical advantage. You can even upgrade them for a better outcome.
Brother in Arms 3 is completely 3rd-person action game where you can move your characters freely. The outstanding graphics and brilliant story mode add extra dimensions to this game. Through in-app purchase, you can upgrade your characters whenever you want. Besides, if you have a Smart watch, you will get awesome skin animations with the game. Along with this, you can claim rewards, weapon info and many more.
#3. Six Guns: Gang Showdown
If you love action as well as adventure, you must install Six Guns: Gang Showdown. This game will give you the ultimate experience of action as well as adventure game. This game is quite different from others as here, you will play as a cowboy fighting unnatural enemies with some awesome guns that you will not find in other gameloft games.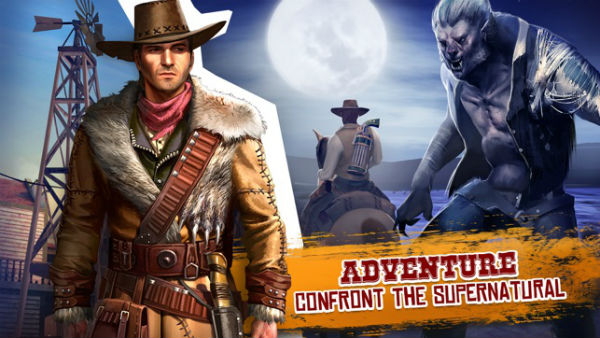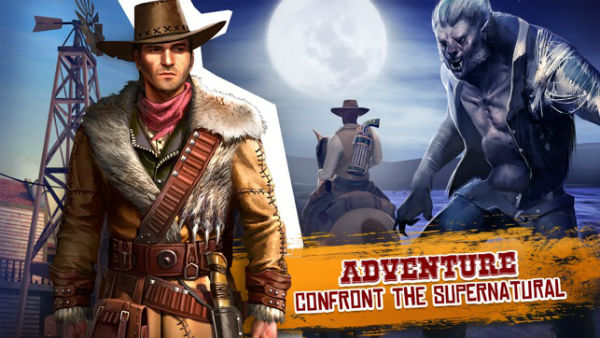 The game is an out and out open world game and the outstanding graphics really makes it awesome. You can explore the whole map riding horse and there are more than 40 missions. Each mission comes with various tasks and in order to complete those tasks, you have to get rid of many obstacles. There are total 8 different horses and 19 different weapons in this game. Along with these, you will get wide range of cloths and other gears that will help you to complete your task. Besides, you will meet different characters in this game and that makes the game more interesting. However, it must be remarked that this game is a complete package for action lovers and you must install to experience it.
#4. N.O.V.A Legacy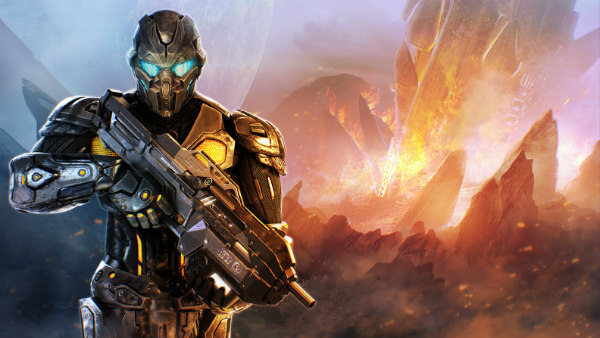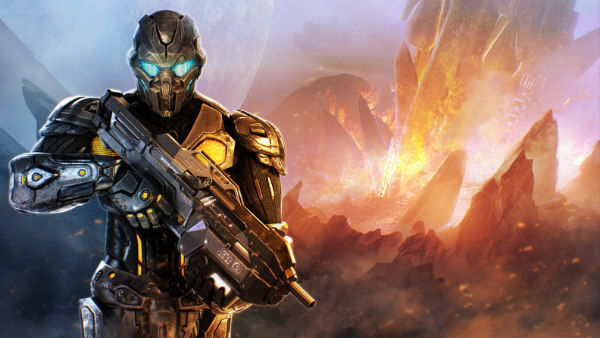 N.O.V.A Legacy is one of the best First Person Shooting games in a compact version. If you have a Smartphone having low specifications and are willing to play action game, this game will be perfect for you. The game comes with various modes- Deathmatch, Team Deathmatch etc. Different mode provides you the taste of different gaming experience.
Though the game is in compact version, Gameloft does not compromise with the graphics. The game consists of enhanced 3D graphics and the 'Death Cam' replays add extra visual pleasure. Along with these, you can customize your character with a wide range of special 3D models and skins. You can upgrade your character's outfits and weapons.
Even, if you do not have strong internet connection, you do not have to worry as the game has a story mode that you can play offline. In a nutshell, it may be remarked that if you are looking for compact sci-fi game, N.O.V.A Legacy is perfect for you.
#5. Gangstar Vegas: world of Crime
Gangstar Vegas: World of Crime is an open world game that consist of shooting, racing, boxing and many more. The game is quite similar to GTA games by Rockstar Studios. But, the storyline and weapons and premium vehicles make it different from other open world games.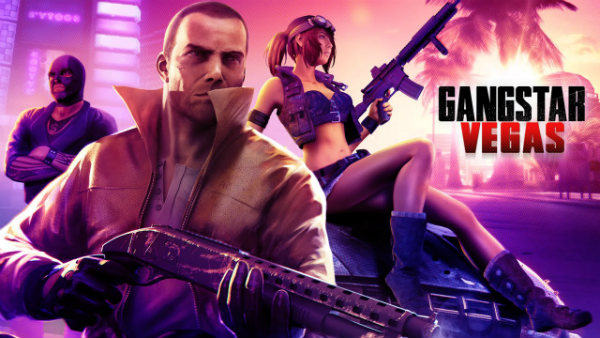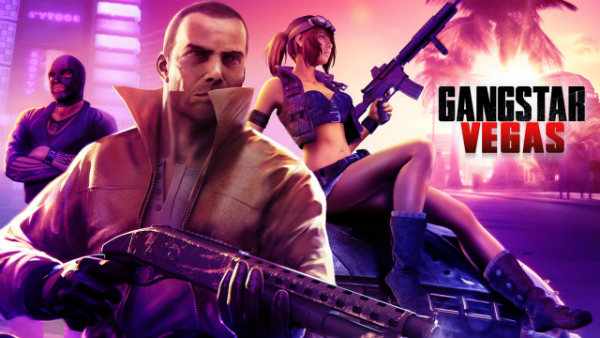 As the name suggests, you are playing the role of a Gangster who has to complete various missions and you can also make your own gangs. The impressive graphics and weapons like Flamethrowers, Molotov Cocktails and other future weapons add a different dimension to this game. Along with these, there is a different mode which is called Dead Zone Event where you have to fight zombies and consequently, you will win exciting rewards.
#6. Gangstar New Orleans OpenWorld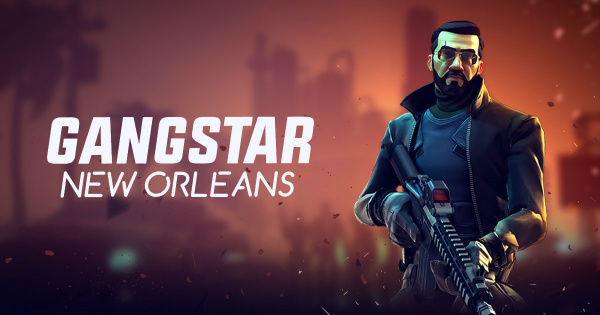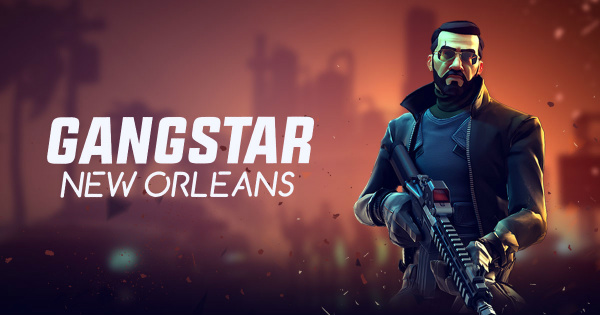 Gangstar New Orleans Open World is one of the latest open world games by Gameloft SE. The game is similar to Gangster Vegas. But, this game comes with new storylines and endless features. Gangster New Orleans is an online open world game where you will get all the advantages as well as tools to become a real gangster in New Orleans.
The impressive graphics and mind blowing soundtracks are something that makes this game unique. Along with these, Bike gangs, Crooked Caps and Voodoo priests prowl are newly added aspects of this game. The turf war is one of the latest concepts and here you will experience wars between gangsters. Shortly, it must be said that if you want action, racing and adventure in one game, you must install this game.
#7. Iron Blade: Medieval Legends RPG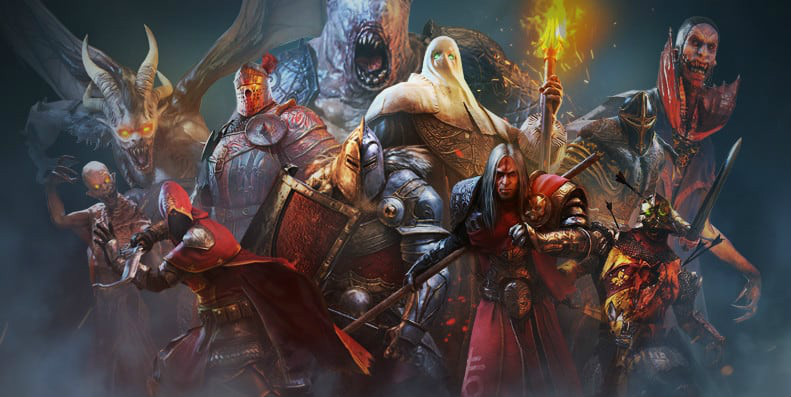 If you are in search of RPG action game, Iron Blade is perfect for you. It is a game with epical storyline where a demonic army is capturing everything and you have a chance to save everything with your sword.
Iron Blade is one of the most thrilling RPG action games with impressive graphics and amazing soundtracks. Along with this, the deadly special action attacks and sword moves add extra visual pleasure to this game. Besides, the controls are customizable and there for, you can enjoy this deep dungeon RPG from the core of your heart. The game is completely free to install and through in-app purchase you can upgrade your weapons as well as armors whenever you want.
#8. Sniper Fury: Shooting game- FPS gun games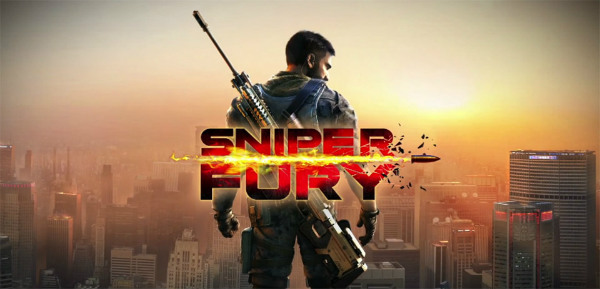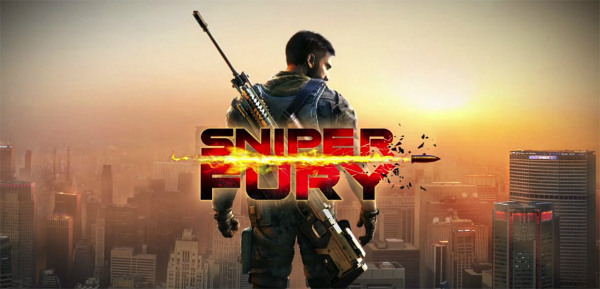 Sniper Fury is another latest FPS shooting game by Gameloft SE. It is probably the best sniper shooting games for Smartphones. The following features are main reasons behind this:
Jaw dropping 3D sniper graphics
Here, you have to utilize your 3D sniper shooting skills to kill soldiers, enemies and many more
Eye soothing 'Bullet time' effects
Weather effects add new dimensions to this game and it makes sniping quite difficult as well as interesting.
Along with these, the clan war is another interesting aspect where you can call rivals to prove that you are the best. Besides, the game consists of different snipers, locations and through in-app purchase, you can upgrade your weapons. In a nutshell, it may be said that if you love sniping games, you must install it on your Smartphones.
#9. Modern Combat Versus
Modern Combat Versus is one of the latest online multiplayer FPS games from Gameloft SE. The game has awarded Android Excellence Game of 2018 because of its outstanding features.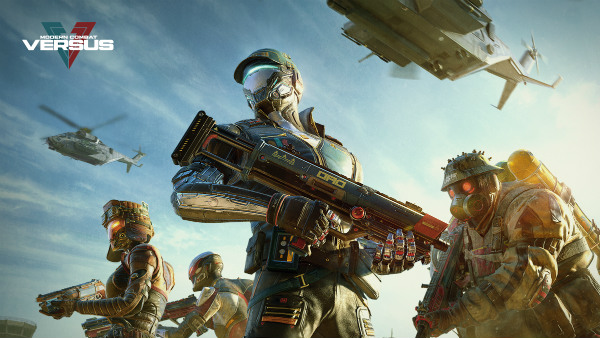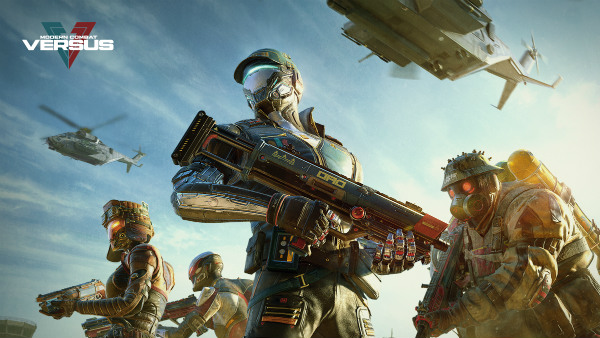 Modern Combat Versus is basically 4v4 online multiplayer battles where you will get more than 17 agents and every agent is equipped with unique guns as well as abilities. Through in-app purchase, you can upgrade your agents. As it is an online game, you can create, join clans and you can even host live tournaments with custom lobbies. Along with these, Spectator mode is there that lets you watch the whole match.
The game comes with fascinating graphics and awesome sound effects. The only drawback of this game is that if you do not have strong internet connection, you might not get smooth experience. Overall, Modern Combat Versus is a very intensive game and you must go for this.
#10. Zombie Anarchy: Survival Strategy Game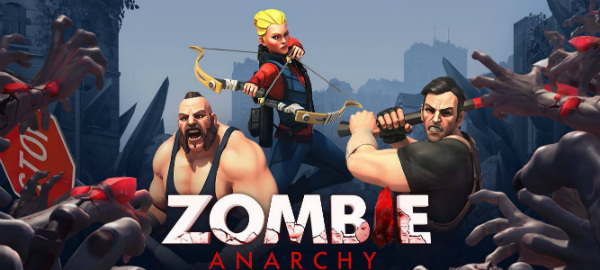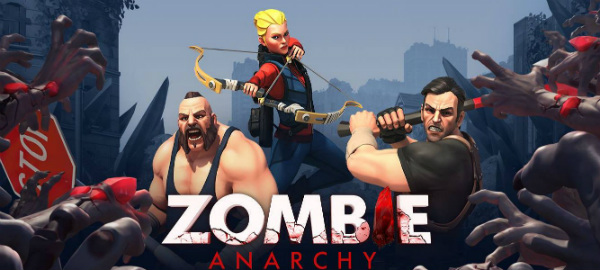 Zombie Anarchy is another popular game where you will see a perfect combination of both the elements: Action and Adventure. The game is free to install and there is no in-app purchase. Zombie Anarchy comes with some awesome features. These are mentioned below:
You have to collect survivors and each survivor has their own fighting ability
You need to defend your camp by keeping your resources away of the enemies. You will have Flamethrowers, Watchtowers to defend.
In order to collect resources, you have to attack Zombie-infested camps through action-packed tactical missions.
You can attack other players' camps and grab the top position in the global multiplayer leader boards.
Along with these, there are some live in-game events that give free bonuses, new survivors and many more.
Conclusion
In conclusion, it may be remarked that Gameloft is well-known for developing unique games. Each game has its own unique features. If you love action games, these top 10 action games elaborated above would surely impress you.