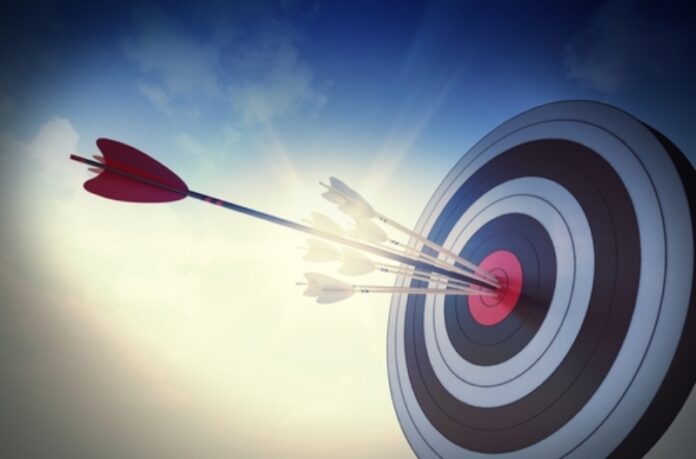 Outsourcing has been around in different industries for a long time. But in recent years, outsourcing data processing has become a trend that many companies are following. With all the benefits it brings, this is not surprising at all.
This article will discuss data processing outsourcing and how you can benefit from it as an individual or a business owner. So keep on reading!
What Exactly is Data Processing Outsourcing?
Data processing outsourcing involves hiring a third-party company to handle your data-related work. If you have lots of documents and paperwork to deal with, then outsourcing your data processing tasks would give you some relief.
It doesn't matter whether your documents are text-based, image-based, or even video files – data processing outsourcing would process them all.
The main goal of this process is to help you focus on more crucial tasks that you can only do rather than monotonous and time-consuming ones such as data entry, data encoding, web research, etc.
An online business owner who deals with high volumes of customer information for smooth operations every month or daily should consider outsourcing their data processing jobs.
Data processing outsourcing services include:
Data extraction from different pdf files

PDF conversion to Word or Excel format for easy editing purposes

Scanned document auditing and recognition, including OCR

Data entry and encoding (text, images, or video) to relevant database fields

Web research that includes data mining, contact details gathering, etc.
So what kind of benefits can you get from this type of outsourcing? Here are some:
No need for equipment and software
If your business is small enough, it will be pretty hard to invest in the tools needed for data processing, like different types of software and hardware.
You have to ensure they would also work perfectly with your computer. But if you outsource these tasks to a professional company who's specialized in them, then there's no need to worry about this at all. They already have their equipment and software that can process your data accurately.
No need to hire staff
You've got enough things going on in your business, so you don't have that much time or energy to look for suitable candidates who are willing and able to do data processing work.
But with outsourcing, since the company has trained specialists doing these tasks, there's no need for extra staff. It will also save you money as you won't need to pay monthly salaries because they already get it from their clients such as yourself.
You get accurate results
We all know how important accuracy is in data processing jobs. It will help gather relevant information needed for smooth business operations, especially if you're an online business owner, and inaccurate data entry will also give a bad impression to your customers.
So you have to be sure that the company you've chosen has professionals who can handle these tasks exceptionally well.
Things to Consider Before You Outsource Your Data Processing Needs
Before outsourcing your data processing needs, ensure that your hiring company or individual is qualified. You also have to ask them about their experience in doing these tasks. Other things to consider are:
The turnaround time
Ensure you know their turnaround time and if they can work within it. They might be unable to meet your expectations if they don't provide a clear timeline and deadlines for each stage of the process. So make sure you check how flexible they are so you won't end up waiting longer than expected for your results.
Whether the number of documents should be done at once instead of one by one is better for you, so you have to let them know beforehand.
The pricing
One thing you don't want to worry about is how much the company charges for its services. So make sure they give a fair and reasonable price for your needs. Choose a company with competitive rates so you get good quality work at the same time but avoid choosing the cheapest one because it might be a trap that will lead to bad results instead.
Check for extra charges, especially if your documents are hundreds or thousands. You'll also find companies who charge per page, so know what type of payment best suits your needs before making any decisions.
Data security and confidentiality
Make sure to ask about their security measures regarding your data and privacy. This is important, especially if you handle sensitive information about your business or clients. So make sure you only deal with companies with a detailed plan for this, so you don't have to worry about anything.
Tips for Finding the Right Data Processing Outsourcing Provider
When finding the right person or company to outsource your data processing needs, ensure that you have a clear picture of what type of work they should be doing, so you won't have more problems than before.
You also have to set up clear parameters in terms of pricing and turnaround time so it will run smoothly for everyone involved. Here are some tips for you when it comes to finding an outsourcing provider:
Search for recommendations
Search for recommendations from friends and other business owners who might have already tried these services before and find online reviews about them. This is an excellent way to know if that is a trustworthy data processing outsourcing company, which can deliver quality results depending on what their past clients say about them.
Browse the company's website
Browse through the company's website and check its overall performance and the comments they get from customers. The review sections of their websites are also a great way to know whether they have satisfied customers. So make sure you read what people say about them so you can decide whether it's worth your time or not.
Set up interviews
Set up interviews with companies that offer data processing services until you find one with all the qualities mentioned above and according to your needs.
This is also a good way for you to know how professional they are when handling these tasks for your business, such as pricing, turnaround times, confidentiality, and security, among others. You should be able to choose someone within a week, so you don't have to waste your time with companies that don't meet your expectations.
Conclusion
So outsourcing is a good choice if you're looking for an affordable and cost-effective way to process your data. Just make sure to research the company you'll be hiring so you can be assured of getting accurate results in no time!​
Overall, outsourcing your data processing tasks has lots of benefits, including saving time and money, getting accurate results, and allowing you to focus on more important things in your business.