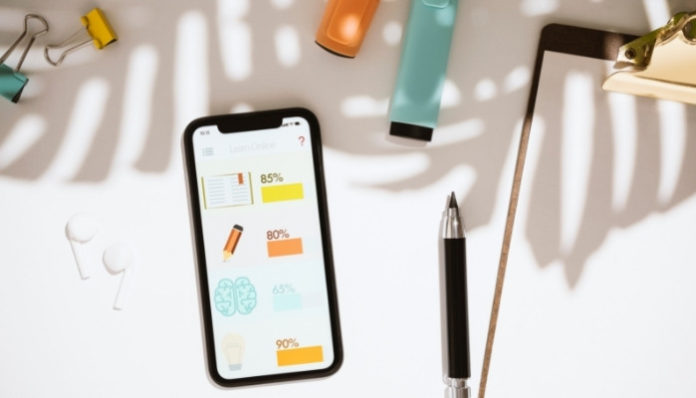 Online learning, or eLearning, has been around for several decades, but it has gained popularity due to the COVID-19 pandemic and the ensuing lockdown and social distancing protocols. Earlier, only a few hundred thousand people used to benefit from the ease of learning and flexibility that mobile learning applications and platforms provided, but the pandemic increased the usage tenfold, and it also brought about the rise of new mobile learning apps, as well as the overhaul of several existing ones.
Thanks to eLearning apps, educational institutions from schools to universities have been able to continue the providence of education for millions of students while also making it easier for millions more to enroll from different parts of the world without having to relocate. Apart from this, eLearning apps have also been beneficial for people looking to learn new skills or gain knowledge without having to complete a full college degree or certification.
When it comes to eLearning apps, Android smartphones take the lead. This article covers the best eLearning apps on the Android OS that will help you initiate or continue your learning process. Let's dive in and check them out right away.
1. edX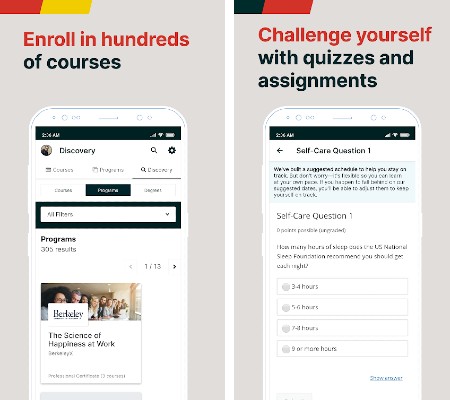 When it comes to eLearning apps, edX is one of the best options that you can find. What makes it unique is that the app provides courses from actual colleges and universities, as compared to professionals and other people who offer course content. Although you won't get a college degree from the information and education that you obtain from edX, you would still get a certification, especially if you pay the subscription fee for the course. You can choose between courses in math, engineering, medicine, computer programming, history, psychology, personal development, and several others.
2. Khan Academy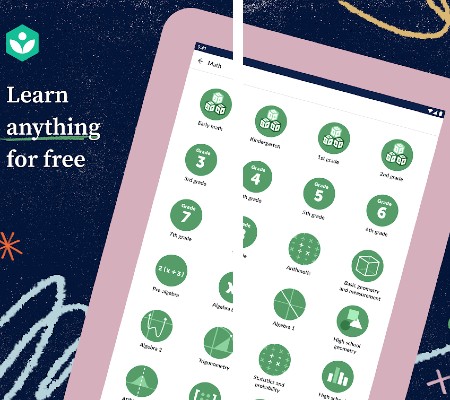 When you are talking about online learning, Khan Academy is one of the top apps that you would hear about. First of all, the app is completely free to use and obtain education in hundreds of different subjects and disciplines, including math, science, economics, accounting, etc. The app is quite intuitive and user-friendly, and it offers users the ability to learn at their own pace without feeling intimidated or pressured. Plus, you can also find a separate app that is focused on teaching kids, so you can also make use of it for your children.
3. Quizlet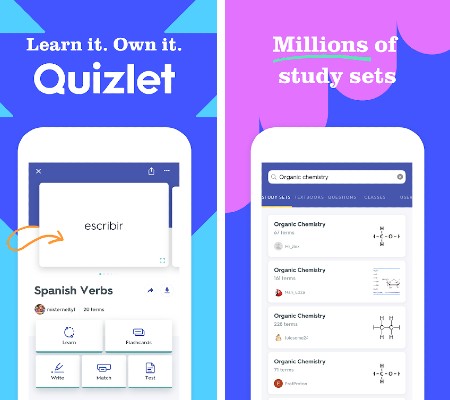 The Quizlet Android app is a relatively new app that allows you to learn through flashcards on thousands of different subjects. You can also make use of the app to complement your education or classes, and also for learning practice terms, remembering key concepts, summarizing important lessons, and much more. You can also make use of the Quizlet app to teach your students and help them retain important information in a more effective manner.
4. Socratic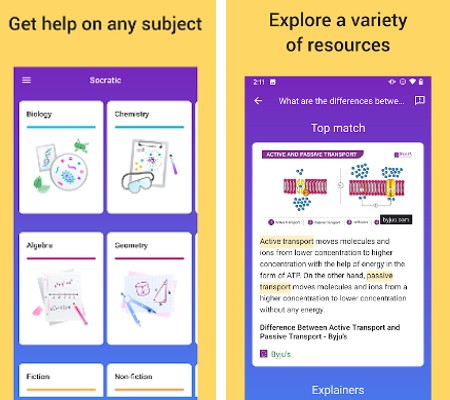 Socratic is an educational app by Google, and it makes use of OCR technology and photography to provide you with information on virtually anything. All you need to do is to download the app and point it at an equation, concept, chapter, or image. Once you take the photo, the app will start processing it and provide you with valuable information or solutions that can help you understand various concepts better. The best part is that there are no ads or purchasable items in the app, so you will have no distractions and be able to learn in a better way.
5. SoloLearn Apps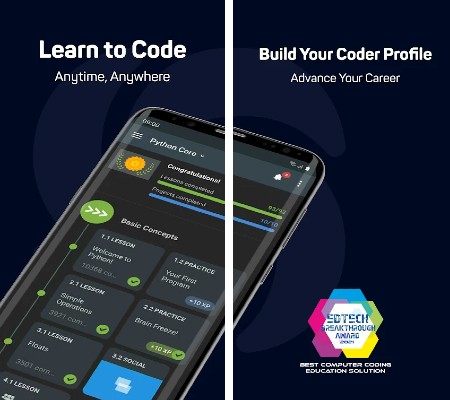 If you are a computer science student or want to learn programming skills, then SoloLearn is just what you need. It is a full-fledged Android app developer that provides you with various educational apps for different popular and widely used programming languages, including C++, Java, Python, and several others. Moreover, you can also make use of the apps to learn web development, with languages such as HTML, CSS, JavaScript, PHP, and several others. These apps will complement your college education and learning and will also help you in professional life.
6. Udemy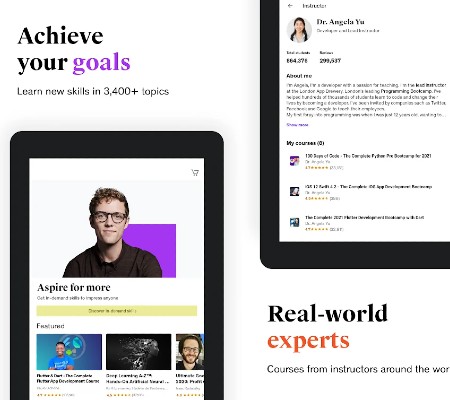 This list is largely incomplete without the mention of Udemy, which is one of the best eLearning apps for Android. It features more than 30,000 comprehensive and full-fledged courses on hundreds of different topics, including development, business, finance, IT, personal development, design, marketing, and many others. Udemy has a smooth and user-friendly interface that you can use for effective and tailored learning that enhances your experience furthermore. The app is generally free, but you may pay for each course in order to receive a completion certificate.
7. Wolfram Alpha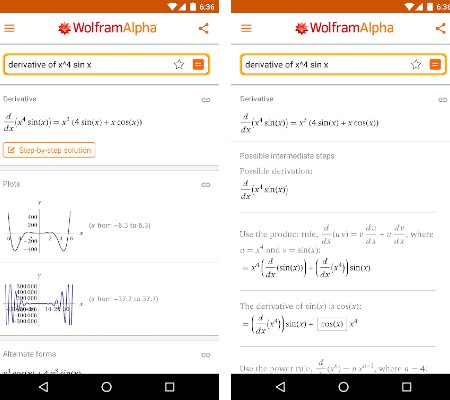 Another Android app that you can use to complement your learning is Wolfram Alpha, which offers you vast information on a wide range of subjects and categories, including math, geography, history, science, and several others. Just like Socratic or Photomath, you can make use of Wolfram Alpha and point your camera to a piece of text, equation, or numbers. The app is particularly useful for students in high school or college who need extra help or learning resources.
8. Skoove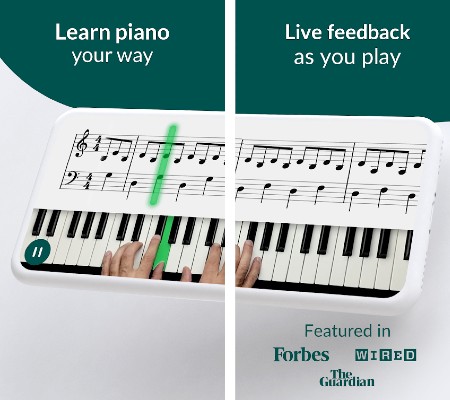 When it comes to learning a new instrument, particularly the piano, the Android version of Skoove is the best option that you have, considering the pandemic and the social distancing guidelines. Skoove is an AI-powered piano learning app that provides you with a host of basic and advanced theories regarding notes, musical modes, scales, chords, and much more. Plus, it helps you transition to more complex lessons and theories once you have practiced sufficiently.
Moreover, Skoove's AI-powered platform listens to the way you play the piano during practice and also provides you feedback on it so that you can improve your technique and correct your mistakes. This makes it a hugely popular Android app for learning how to play the piano.
Final Thoughts
This brings us to the end of our guide on the best eLearning apps on Android, which help and are helping millions of students receive education, acquire new skills, polish their concepts and techniques, and do much more than they can while sitting at home. Even though the COVID-19 restrictions continue to get relaxed, there is no doubt that these online learning apps will continue to be used.