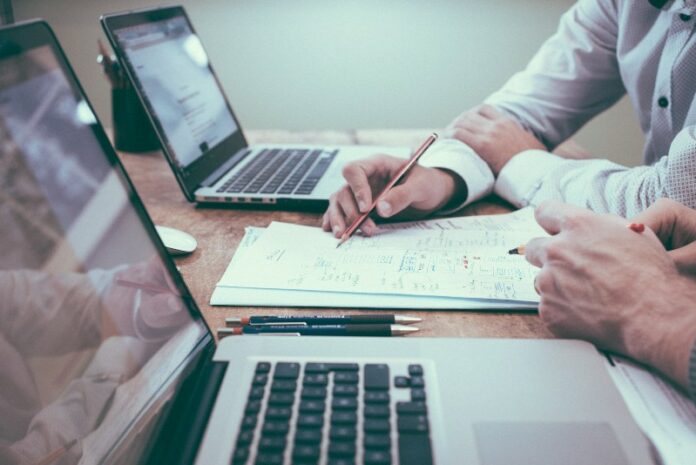 You all must have heard of investment banking. But what is investment banking? What does it mean? No worries, we got your back.
What is investment banking?
Investment banking is a particular chunk of banking operations that assists individuals or organizations to produce capital and concurrently ensures financial consultancy services.
Investment bankers act as mediators between security issuers and investors and, in turn, make sure they help clients raise capital. Speaking in a nutshell, they allow new firms to go public and ensure the company makes a profit providing it with the best structure to grow.
What is the work of investment banks?
Their services generally include underwriting debt and equity securities for various corporations. In addition, investment banks facilitate mergers and acquisitions, reorganizations, and broker trades for organizations and private investors.
In light of finance, market, or banking, there are a lot of courses available that generate knowledge about the market in an individual. Amongst such courses is also the course in investment banking that builds a foundation for company valuation and private equity.
Courses available for investment banking vary from the level of education you wish to prefer, viz certificate, diploma, UG, PG. With technological advancement in the modern era, accessing education has become easy. You can even access these courses via the online application and pursue your goal of becoming an investment banker.
What are the benefits of investment banking courses?
As businesses are a country's economy, keeping up with the market trends, stocks, investments, capital, etc., will always put you and your career forward.
Wide career prospective
Investment bankers ideally deal with organizing complex financial transactions and assist people in managing large projects by identifying risks associated with their projects before making any investment. This is what exposes them to wider opportunities.
Expertise in different business areas leads you to be hired by more companies and, in turn, receive possible opportunities for high-paying job roles.
Teamwork
Investment banking is a field that encompasses working with a team to drive towards accomplishing a task. This also requires working diligently with all the team members and holding analytical skills to perform with your peers.
Working with a team helps an individual learn teamwork and unity. This also ensures working under pressure and challenging situations like fluctuating market trends hence, coming up with solutions and maintaining unanimity.
High-paying job role
Working in the business sector can be a potential opportunity for your career to drive monetary advantages. On average, the salary for investment bankers ranges from 6LPA-10LPA, depending on the skills you acquire and the organization you're working with.
Investment banking is a potentially appealing career as investors can earn high-paying salaries and significant commissions. Therefore, it is an excellent career opportunity for aspiring banking investors who prioritize their earning potential as a possible outcome.
Builds social skills
Investment bankers primarily work around people interacting with the team and other officials at the organization they're working with. It also requires you to identify the loopholes and analyze performance within the company members when working on a project.
This aspect of interacting and analyzation provides you with a networking opportunity and benefit you in your career. Networking, on the other hand, can also aid you in finding new opportunities or serve as a reference.
Develops skills
Investment bankers are constantly in touch with market trends. As the market is unpredictable at times, evolving with the changes is necessary for an investment banker to maintain efficiency and provide satisfactory results.
Managing business patterns and analyzing the challenges helps you develop the skills necessary to continue the patterns chain and optimize new developments in the field.
Investment banking is thus an exceptional field and career opportunity because it drives an individual to continuously develop skills and knowledge to keep up with the changing market patterns.
Work under competition
The nature of investment is a competitive field; therefore, investment banking can be a highly competitive industry. At times professionals might face challenges due to changing market trends and pressure to perform better.
While working under such conditions, the individual develops skills to manage work outcomes and hence learns how to work in a competitive market. In addition, excelling as an individual under challenging times will help you gain confidence and develop interpersonal relationships.
These are a few advantages investment banking courses can provide you with. As an investment banker, you can avail yourself of excellent skills related to finance and banking and earn a profitable career in the finance industry.
It is also one of the highest-paying jobs, as investment banking is a growing yet competitive field. Thus, being aware of your needs and requirements, you can choose investment banking as your career option and drive the organization you're working with toward a better future.