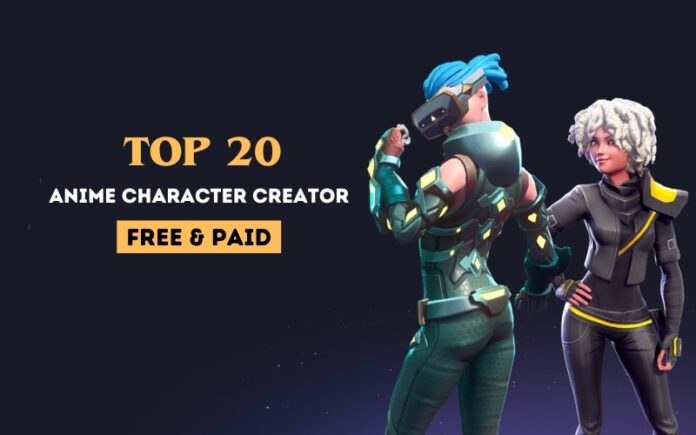 Are you an anime artist or fan looking to create a perfect character? Of course, you can switch to the best anime character creator to create custom anime instantly. The advent of internet allows you look for for the best anime creator and develop character within a minute. When choosing a creator, you must focus on certain things like price, customization options, attributes, and ease of use. 
Using an anime creator will help you build a character that fits your imaginative vision. It is beneficial for devoted fans and aspiring artists in the anime landscape. You can spend only a few minutes making awe-inspiring anime characters. 
What Are the Best Anime Character Creators?
An Anime character helps you get access to a vast range of creators today. It is completely convenient and easy to use to make a character. When utilizing an anime creator, you can never install extensions or software on a device. You can use the proper one to make a character without hassle.
20 Best Anime Character Creators Tools in 2023
There are a lot of advanced anime avatar maker with tons of customization options which allows you to create a cartoon a character, Here we have shared the most popular anime avatar makers which are available online or on your desktop.
Best for Content Creators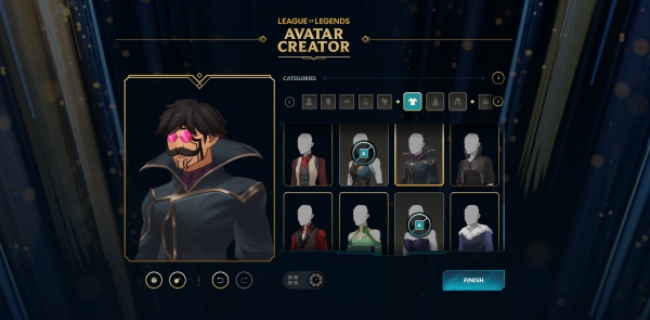 Over the past few decades, League of Legends has been popular among many anime fans. Anime lovers use it for different reasons. It is a great way to make a stunning character on popular League of Legends heroes. The interface of this anime character generator platform is very simple and easy to use. You can avail of diverse options like accessories, outfits, facial features, and backgrounds. It also comprises non-traditional feature categories, including weapons, earrings, and helmets. It is a completely free tool to generate a character automatically.
Pros:
Amazing user experience
Impressive art style
Awesome user interface design
Signup is not mandatory 
Cons:
Does not come with sharing button
Does not combine with other platforms
Excellent Anime Maker Online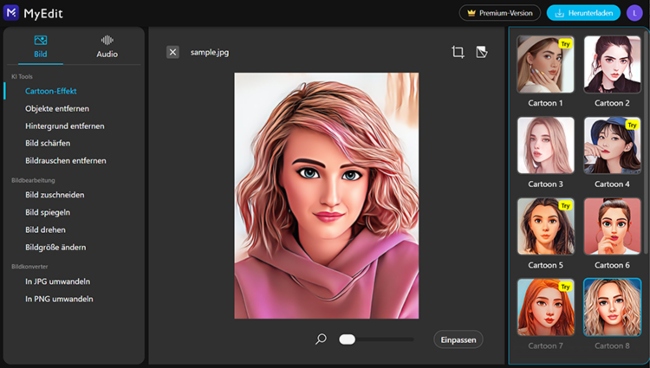 It is a web-based anime creator and creates anime character easily. My edit is an AI-powered tool to access cartoon style and is easy to crop, rotate, convert, and resize images. It allows users to cartoonize images easily. The AI-powered cartoon style is beneficial for anime fans to transform images into cartoon versions within a few clicks. People can avail of a wide range of attributes like rotating and resizing images, eliminating unwanted objects, and changing image formats. User-friendly anime creator is best for stunning anime character creation capabilities and bringing an anime fantasy to life.
Pros:
Simple interface
Wide range of editing tools
Premium subscription is suitable for extra features
Cons:
Requires the internet connection
Advanced editing features need a premium subscription
AI Anime Character Generation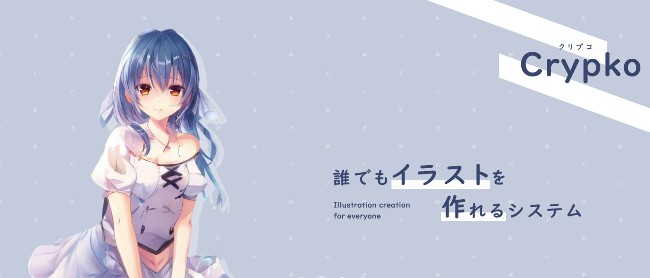 It is available in free and paid versions. With the help of the best free avatar anime maker, you can get an anime face at a professional level. It is easy to access Crypko cards that serve as special code that generates certain anime character. 
Digital card is easy to combine to produce more characters. It performs the job of some illustrator and fulfills human professional demands in the anime industry. Additional purchase is necessary to use the customization option.
Pros:
Provide results with the high-quality
Cons:
Additional purchases required for the commercial use
Random Anime-Style Characters Online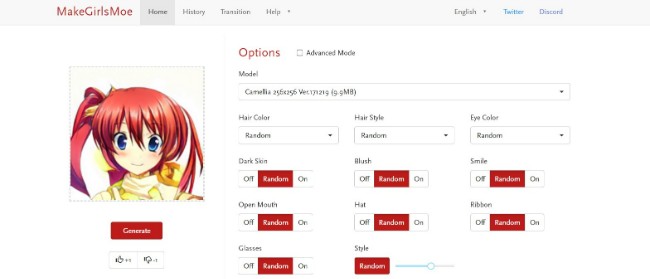 It is an AI-based platform to create anime characters with intricate selection. Users often demand such a creator for the simplicity and user interface look. It comes with non-standard features such as open mouth, style, ribbon, and blush.
The advanced mode option is excellent for adjusting the fine tune with the slider. The tool has great capability to facilitate webGL acceleration that produces images faster. The creator is responsible for producing different images simultaneously. 
Pros:
Fine-tune customization
Import and export the profile
Share creation to other platforms directly
Cons:
Unaesthetic user interface design
Incomplete model selection
Never contain the live preview
Ultimate platform for online anime character making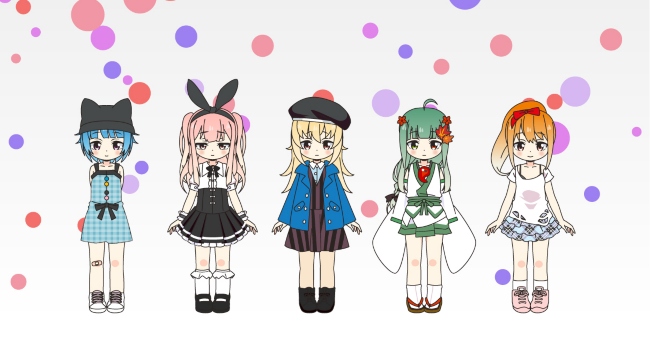 It is an anime character generator so if you want to create an anime figure for your own or business purposes, Charat. It is the perfect place to go. This allows you to fine-tune your avatar as you see fit. You edit the anime's eyeball color, clothing and whatever you wish to change. Furthermore, this website may assist with the creation of unique symbols and avatars.
Pros:
provides excellent creative options with several possibilities.
You may create completely distinct and creative icons.
Cons:
Females have greater customization possibilities.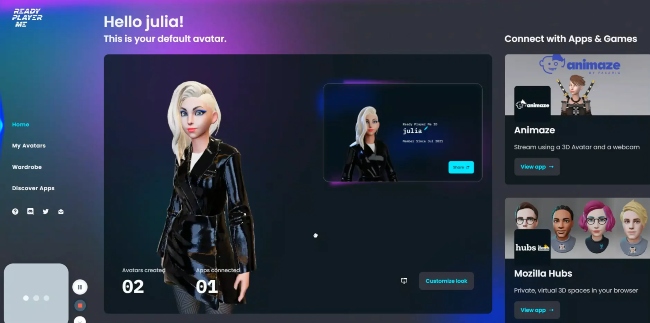 Ready Player Me is a complete 3D anime creator and simplifies creation. You can use them as a profile picture or digital identity to discover the virtual world. With the best anime avatar maker, you can acquire tools that run in the Web 3.0 ecosystem.
Users purchase limited NFT to tailor the avatar and sell and trade on the marketplace. Whether you want something special, you can upload your own image. The platform provides anime avatars. You can never spend an amount to use a tool.
Pros:
Exclusive web 3.0 product work on different platforms
Marvelous user experience and interface design.
Detailed documentation
Cons:
Signup is mandatory to access the avatar
Limited frame, pose, background, and emotion
Difficult post-avatar creation 
It is the most favorite image cartoonizer and anime character creator that works online and offline mode. You can come across a huge collection of cartoon and anime face effects for avatars, full-body shots, profile images, nature images, and action images. You have endless options in a single online anime character creator. It is the best solution to make unique art with cartoon effects. You can get close to layer support, drawing tools, and an adjustable brush. It is cheap and the best tool, and makes anime artwork easier. 
Pros:
Generates high-quality images
Huge collection of cartoon effects
Cons:
Never support the free version
Slow conversion process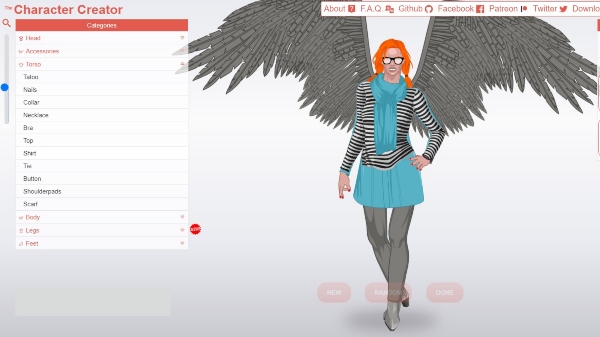 It is a popular full-body custom anime creator. You can enjoy more options and customizable features when using such a tool. Anime fans gain a complete advantage with the best free avatar creator. You can explore diverse things ranging from detailed clothing and accessories to facial expressions. It contains diverse options and a simple UI without any other things. The tool is effective to create an anime creator. If you want an image for the commercial purpose, you can spend money. 
Pros:
Straightforward interface and design
Export files in different formats like PNG or SVG in different zoom levels.
Complete body models
Cons:
Does not support sharing after creation
Lack of options per attribute category 
Best AI Tool for Anime Image Generation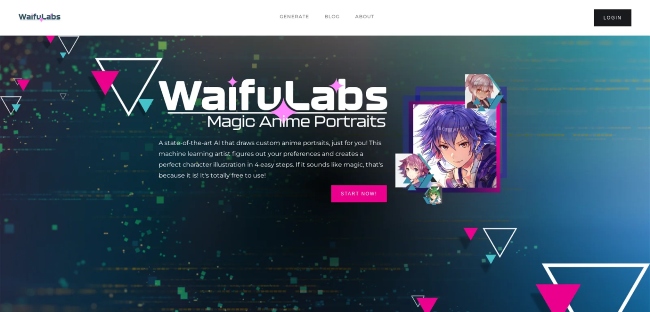 Anime fans use them as the free or paid version based on their wish. It is the best asset for anime lovers to get AI-generated anime images. It offers fictional character for the user to create a character easily. You can select the favorite one you like and tune the color.
The tool provides fine-tuned details, including clothing, hairstyle, and facial features. The main reason to choose such a tool is that it reveals attributes that look like before selecting it. You can spend a few minutes to build character.
Pros:
Avail of a wide range of options
Simple to use anime creator
Things can print with finished character
Users check features before selecting
Cons:
It comes with female characters only
Never upload your own image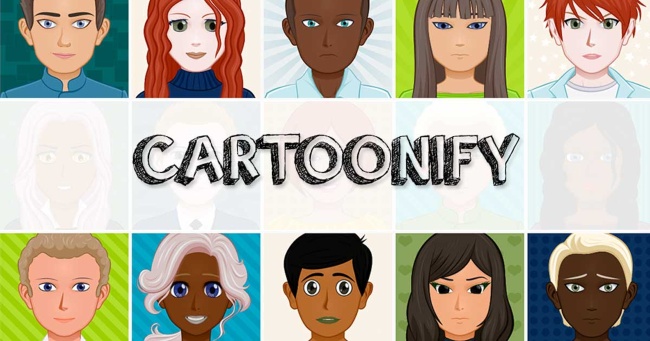 If you want to specialize your social network and other digital platforms, you can use this free avatar maker to manage your own anime character photos and animated profile pictures. It is the best online anime character creator for you because it has multiple choices right for you. This anime character builder has around 300 modification choices and is specifically designed for the finest western animation. It also allows you to create your cartoon from the beginning with your ideas and personality.
Pros:
Excellent for social networking. developer of anime characters
It accepts male character choices.
Cons:
It can only generate anime characters from the Western world.
Best Tool for Create an Anime Face Profile Image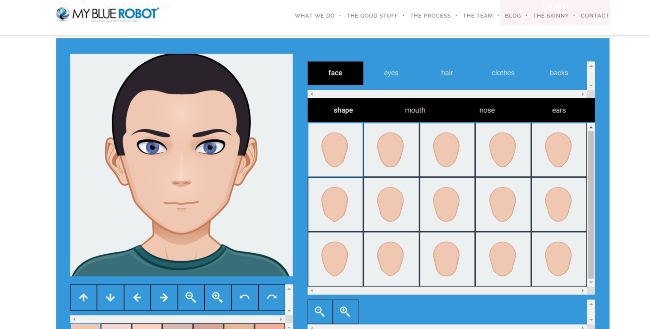 It is a perfect anime character generator and lets users to make won character quickly. Simple tools contain all necessary functions and assist the user in making a professional profile image. People demand thebest anime character creator tools and acquire a wide collection of character attributes.
A high-resolution download is possible with this tool. The tool gives you a better user experience and makes character. You can discover the perfect combination of image quality, experience, and customization. 
Pros:
Never hoops to dive via before using
A wide array of design elements
High-resolution image
Cons:
Support only PNG
Support one angle
Half-body headshot
Problembo is most favorite anime character maker today. It is a good choice for anime enthusiasts to create a simple and creative character. People love the AI tool for creativity and simplicity in anime character creation. 
It is a stunning tool to explore the vast selection of anime-style facial expressions and features. An intuitive slider is ideal for turning the character attribute. It comes with special tool for designing an ideal style character.
Pros:
AI allows people to personalize a character
Fully free to use
Friendly interface and ease of navigation
Cons:
Limited accessory and background option
13. Reallusion
Reallusion is a famous anime character maker. Professional grade tool is the best choice for game developers and animators to get a quality character asset. It provides photorealistic character modeling with exclusive customization. The tool works well on diverse game engines and animation. Anime enthusiasts acquire an advanced rigging option for flawless animation.
Pros:
AI technology is good for anime character creation
Support diverse export options as per industry standard usage
Good tool options for a professional designer
Cons:
Not suitable for normal users
Expensive plan after free trial
14. Avachara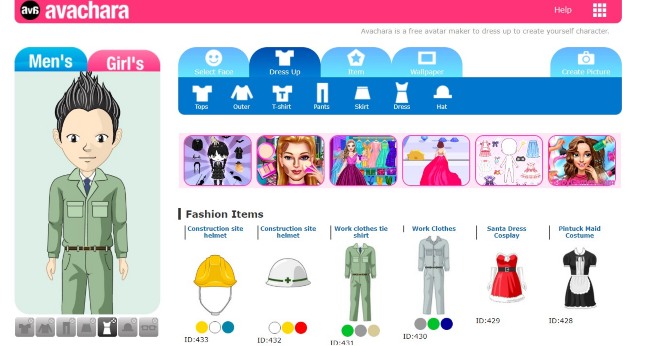 Avachara is a strong and excellent anime character designer that is completely free to use and may assist you in creating your animation character online. There is no requirement to submit a picture since it allows you to build a figure from the start with your ideas and work. Even if it is created from scratch, recommendations will be provided to help you.
It is the best tool for anime fans to build an anime-style avatar. The platform assists people to create a character from scratch. You can select gender and include details like dress, facial features, nose, mouth, eye, and hair. You have options to add things to a character like instrument and sunglass. The Avatar customization option lets users to gain a personalized and unique avatar within a minute. Users have complete fun to get an anime character from scratch.
Pros:
You may design your own best anime avatars. 
Male characters are also given equal features.
Support diverse characters
Develop from scratch
Offers lots of options
Cons:
You have to build everything yourself, which takes a lot of time.
Unable to get a well-organized facial feature and clothes
Take time to generate an avatar
15. Portrait Illustration Maker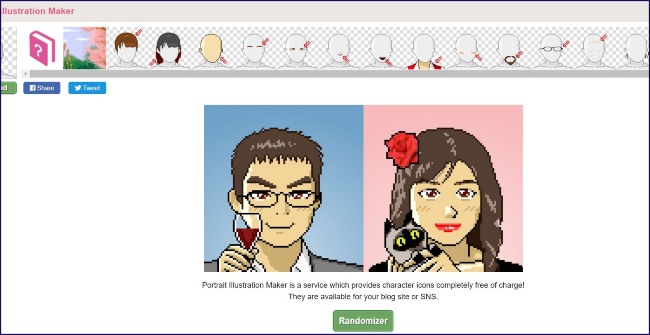 Portrait Illustration Maker is a fantastic anime character creator that allows you to create visual animation icons for free and at your leisure. It gives the easiest method to make animation characters online using its AI capabilities, and the avatar generator anime website includes a "Randomizer tool" that helps produce characters at random. This animation maker site allows you to create your anime characters from scratch to express your individuality.
Pros:
To assist you, you may easily construct a Randomizer tool.
It is completely free of charge.
Cons:
It takes time.
There are fewer alternatives available.
16. Custom Anime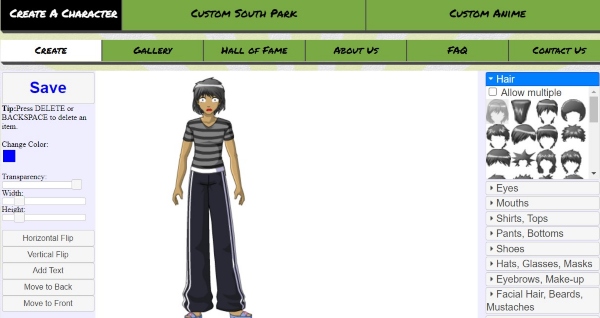 This is one of the greatest online tools for creating anime characters since it enables you to give each figure special qualities using simple tools. You have the freedom to alter the sexes, body modification, and clothing forms in your own space. There is also a download option that lets you save the image as a jpg. Image. And every one of these items is free! and this is one of the free avatar makers that is Simple and Clever. You have complete creative flexibility while making your avatar.
Pros:
It is completely free of charge.
Enables you to make your avatars.
Cons:
There aren't many choices available.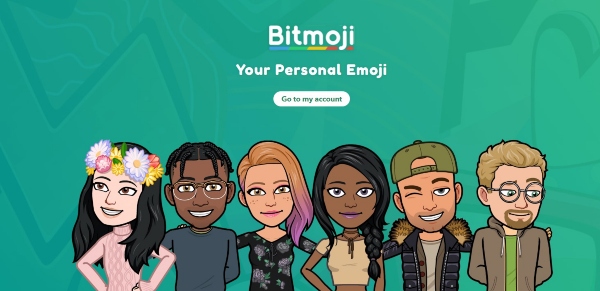 Bitmoji is the final name on our list of the top anime creators for 2023. bitmoji is one of the most famous and best anime character creators with its flexibility. You may create anime avatars and connect them with your pals thanks to it. Additionally, it features a vast stickers collection to paint a lifelike picture of you. While it is compatible with Snapchat, it is also accessible in other applications.
Pros:
Free software available for both Android and iOS.
Cons:
Not suitable for children.
Time-consuming.
18. SuperMe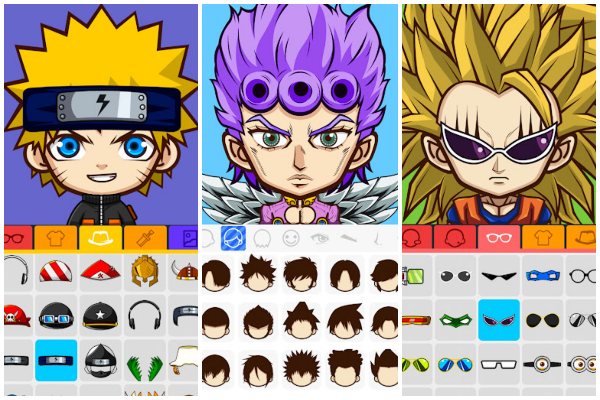 SuperMe is an app that is specifically made for ladies and It offers a variety of MOE materials for adding facial emotions. You may use this software to connect and mingle with other users while creating your own anime characters.
Pros:
 You can establish relationships.
Cons:
Not user-friendly for people outside of the United States.
19. Face Your Manga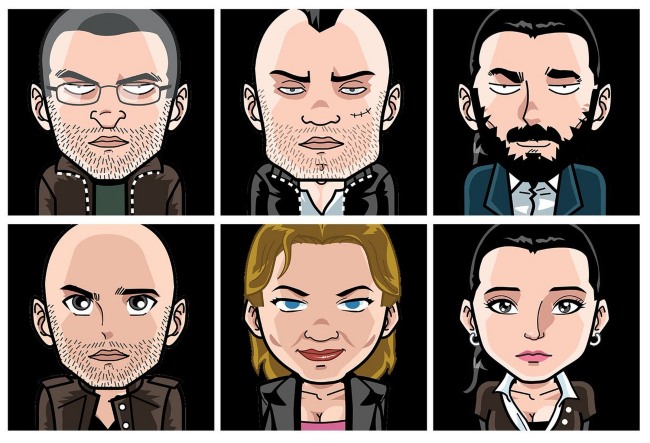 Faceyourmanga.com is one of the best places that offer you to create your own avatar. It is one of the best anime character creators. The site is rich in features, and you will get everything that you are looking for.
Through it, you can add blemishes, birthmarks, band-aid, third-eye, scars and moles to your character. It also consists of an option that allows you to set your eyebrow according to your choice. Therefore, if you want to create anime characters, you must try this Picrew as well.
Pros:
It is completely free to use.
You can make cute kawaii characters with specialized options. 
The avatar is simple to print and distribute.
Cons:
There are no hairdo customization options.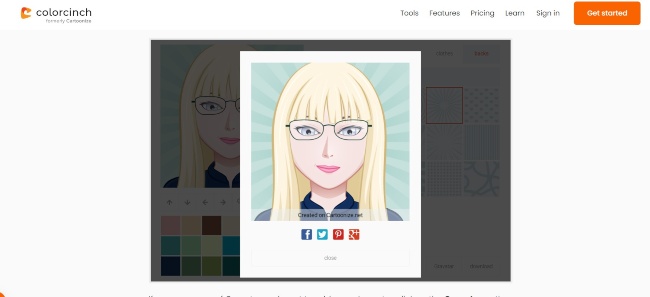 Cartoonizer is one of the best free anime character creators which will help you to create distinct anime characters with your own ideas. It will assist you in creating a customized anime visual image from scratch. It employs GAN, or generative adversarial networks, to create distinctive animation and immediately create animation characters of high quality. Utilizing this tool, you may buy Crypto cards, which are unique codes that can be used to create high-quality cartoon characters.
Pros:
This anime avatar generator possesses a GAN AI tool to produce the most realistic animation.

User-friendly for beginners.
Cons:
It is commercial use so it is not suitable for personal use.

The UI is a little dull
Conclusions
Some of the greatest well-known literary personalities in the globe today are those from anime. Because of their distinctive and fascinating style, they are cherished by individuals of all ages. A fantastic approach to experiencing the realm of animation as a personality is to create your anime character.
Animation figures are wonderful to gaze at and possess their way of expressing themselves, so utilizing an animation character designer will keep the procedure simple and enjoyable. Individuals often portray themselves as the character from their favorite cartoon as their fame grows. Any of the technologies listed here may be used to make anime character characters. Tell us which anime character creator or photo editing you discovered to be the most helpful.