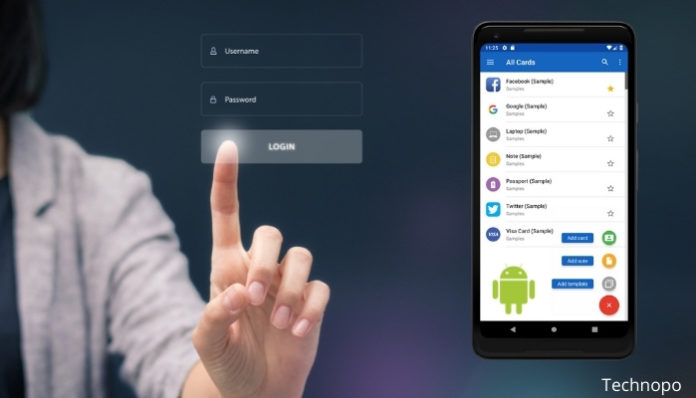 Standing in this technologically developed era, it is very important that you keep yourself up to date. Keeping yourself up to date does not only mean that you need the latest technology by your side. In this modern era, security is one of the major concerns and so, you need to secure everything by putting a strong password. It does not matter what you are by profession, you are using certain things where login is required. It means that there are so many digital things that you are using on a daily basis and remembering those strong passwords is almost impossible. This is where the password manager applications come into play. These applications allow you to store and manage passwords for online services and local applications. The good thing about these applications is that it allows you to generate strong passwords. You can store these passwords in an encrypted format.
Why You Should Use Password Manager App?
Data breaches have become a major concern nowadays. Business owners are looking for an ideal solution. However, this is not only a headache for the business owners; if you are a freelancer or if you are running any type of institution, you will always want to secure the data. In such a situation, changing passwords frequently is a reliable solution. But, remembering those complicated combinations of words, figures, and digits can be very difficult. Even, you cannot use pen and paper in this case. Therefore, in such a situation, you need the best password manager app. You will get a lot of benefits and these are as follows:
You Don't Need A Strong Memory: Days are gone when you used to recall the passwords and people often did mistakes and they used to go with the 'forget password' option. With password manager applications, you do need to face such a problem. You can store all your passwords in this application in an encrypted form.
Use Strong Password: As you do not need to remember the passwords, you can use a strong password combination. Whenever you need to change your old passwords, you can easily do this. You can put strong passwords for different accounts and ultimately, you will be able to enhance the overall security.
Manage Shared Accounts: if you are operating any business, you can understand that there are certain things that are operated by multiple people and so, multiple people should have access. However, knowing which person has access to which account is really challenging. Well, the password manager will help you in this regard. Yes, it will help you to manage the shared accounts.
Best Password Manager Apps For Android
Talking about the present situation, we must admit that Android is the most popular operating system. Therefore, most people are looking for password manager apps for Android. In fact, there are a lot of applications available on the internet. Unfortunately, not all those applications will give you good results. Well, you will not have to worry as we have made a list consisting of the best password manager app for Android.
1. 1Password
1Password is one of the most popular password manager apps. The app is rich in a lot of useful features such as password generation, password management, and many more. The good thing about this application is that it supports cross-platform. It means that along with the Android operating system, you can use this app on other operating systems as well. The password generation feature will let you generate strong passwords easily. You will get all these features for free for 30 days and after this, you need to subscribe.
2. Bitwarden
If you are looking for a free password manager application, this will be an ideal option for you. Although it is a free app, it does not mean that you will have to compromise. In fact, this application has an AES-256 bit encryption system. Apart from this, it has advanced technology that provides solid protection against brute-force attacks. It is also open-source and it means that it allows you to start your own passwordserver. The application also supports the Autofill API of the Android operating system. In short, it is one of the best free password manager apps.
3. AWallet Password Manager
AWallet Password Manager is one of the oldest applications. It is, no doubt, one of the best password manager apps. You can store credit card information, banking information, custom data, passwords on this application. This app also offers some efficient features such as an auto-lock feature, custom icons, and built-in search. The password generator is another feature that you will definitely like. Whenever you need to change passwords, you will not have to put pressure on your mind. This app will generate strong passwords for you. However, the password generator is not free. You need to pay to get this feature. However, this application has got all those basic features such as Blowfish encryption, and AES.
4. Enpass Password Manager
Enpass Password Manager is one of the best password manager apps for Android. If you compare it with other applications, you will realize that it is one of the most powerful password manager applications. This application covers all the basic features and you can run this application on Linux, PC and even Mac. If you have been using a different password manager app earlier, you can easily import information. So, in terms of migration, you will not have any major problems. It has cross-platform synchronization, 256-bit AES encryption and an auto-fill feature. If you use the Google Chrome browser, you can use the auto-fill feature and therefore, you do not have to type your passwords again and again.
5. Keepass2Android
Keepass2Android is a free password manager application for the Android operating system. Unfortunately, you will not get all those premium features that other password manager apps offer. But, you will get the basic features here. It is open-source and free. You can store your passwords and you can even backup passwords. If you do not want to spend a single penny onthe passwords manager app, you can go with this app. This app is secure and reliable.
6. LastPass Password Manager
LastPass Password Manager is a feature-rich password manager application. Here, you can not only store passwords but also videos and photos. It has an auto-filling feature and along with this, this app supports fingerprint scanner. So, in terms of security, you will get an additional layer. This application also has a password auditor and password generator.
Conclusion
As of now, you have understood the benefits of using password manager apps. We have also made a list of the best password manager applications for you. You will definitely get satisfactory experience from these applications. So, what are you waiting for? Start using any of these password manager applications or you can try all of them.