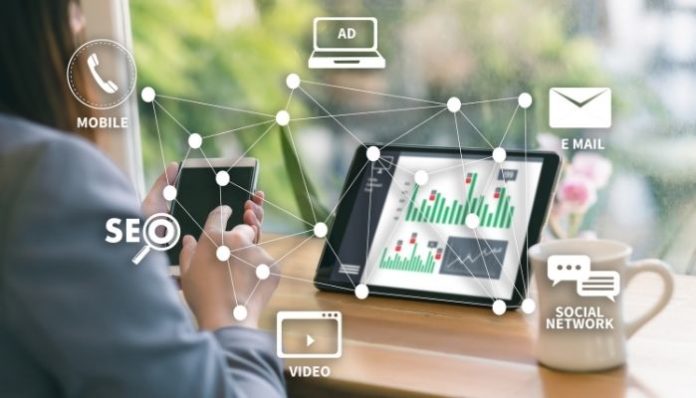 With the rise of technology and social media, a definitive marketing toolkit has become important for any business. In this blog post, you will learn what it is and why it's important to use one in 2021. How to create one yourself (or with your team), and the best tools available on the market today.
What is a Marketing Toolkit?
It consists of the skills, knowledge, and resources to market your business. This includes everything from social media advertising strategies to best practices in SEO. All that will help you gain new customers or keep old ones.
Why Use One in 2021?
As technology advances at an amazing rate, it is becoming more important for businesses to be current with all the latest innovations. While there are many tools available today, some are free and others not. Having them compiled into one place can be helpful when trying to stay up-to-date across several platforms. If your staff needs guidance about how different channels work together, having a marketing toolkit can be very valuable.
How to Create One Yourself (or with Your Team)
It's not too complicated if you have the right tools available, and there are many different ways to create one on your own or as part of a team effort. For example, some good free resources for creating a basic marketing kit include.
Google Docs allows you to type up what content is included in each section and share it across many users.
In Vision lets you upload images/videos, so they're easy to use when building the kit.
Square space has templates that let you design an entire website on their platform, so it's all in one place.
There are also plenty more options out there, depending on your needs.
Best Marketing Tools on the Market Today
With so many tools available to choose from, it can be hard to decide which will work best for you or your team. Some of the favorites include Buffer (which lets you schedule Tweets and Instagram posts that go out at specific times). Canva (a simple website with templates for designing images/videos in a few clicks). , Google Analytics (for analyzing how visitors engage with your content online) as well as Moz's Keyword Explorer Toolkit. The list goes on depending on what areas are most important to you.
What you'll find in this Toolkit
There are many different tools and resources which can be included in your marketing kit, depending on what you're looking for. Some basics include a website or blog,
social media content including banners/graphics for Facebook ads as well as Tweets to post promoting specific offers;
email newsletters with special discounts or promotions;
conversion rate optimization templates such as popups that appear when someone visits the site.
Why it's Important to Create Your One Today
The world is changing so much nowadays thanks to technological advances. Since you want your businesses to keep up with all these changes too (so you don't get left behind), if you need guidance on how different channels work together, it can be a valuable resource to have access to. What you need is the right tool and resources for creating one – which are available today.
Who can you benefit from this Toolkit?
The benefits of having your marketing kit for business extend to many areas, depending on what you need help with. It can be very beneficial to have everything in one place. So it's accessible by all staff members. Then they are provided updated information about the latest strategies and techniques. There is also specific content that may not apply to everyone. Yet, it will make sense for certain roles within your company (such as conversion rate optimization templates). Having this available means there's more expertise at hand, which could provide value.
Is This Toolkit Right For You?
Having everything at hand for the best possible marketing success is a great idea, and it means more expertise will always be on-hand when needed. There's also specific content (such as conversion rate optimization templates) that may not apply to everyone. But make sense for certain roles within your company, meaning this kind of toolkit could provide value.
Conclusion
The world is changing nowadays thanks to technological advances. We want our businesses to keep up with these changes. In order to do this, what you need are the latest marketing tools and resources available to you – which there are now.