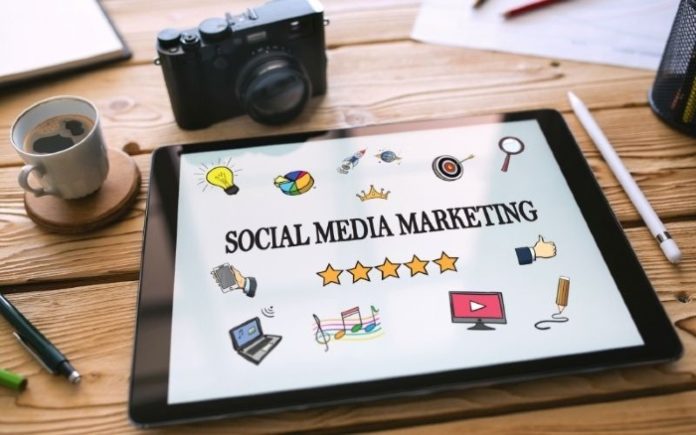 We live in an era of social media platforms. People are using Facebook, Instagram, Snapchat, and Twitter every day. This has made social media marketing an essential part of online promotions.
It is best to hire a digital marketing company for digital promotions. But before that, you should build a basic concept about social media marketing.
What is social media marketing? What are some of the strategies you can build? What are the best practices in today's world? Let's find all the answers here.
What is Social Media Marketing?
The concept of social media marketing is simple to understand. The name itself is self-explanatory. Social media marketing means running online marketing campaigns across different social media platforms.
In the past, businesses used social media to publish content. This allowed them to generate traffic and increase sales. But today, the use of social media has evolved tremendously.
Today social media platforms can be used to research brand awareness. You can also use social media to connect with old and potential customers. You can monitor what people are saying about your company.
Social media platforms have many analysis tools as well. This allows businesses to analyze
campaign performances.
Best Strategies for Social Media Marketing
Now you know what social media marketing is. It is time to look at some ways to build effective strategies. Here are the 5 best strategies to successfully run social media campaigns.
Set goals that make sense
The first question to ask is – what do you want to achieve from social media marketing? Find the answer to this question. And you will figure out the goals that make sense for your business. Goals will determine your social media practices and strategies.
Give enough effort to research
The next strategy is to give enough time to research the market. This involves knowing about competitors and customers. Knowing about the audience will influence effective practices.
Establish metrics and KPIs
Your social media strategies should focus on data. This means that whatever you are doing, you must be able to quantify the results. This will allow you to understand performance and can build better and stronger campaigns in the future.
Frequent and creative content
It is crucial to create innovative content for social media. You will need content that stands out from the rest. It is also essential to launch timely content on social media platforms. It helps if you always are on your toes with recent trends.
Improve your strategies continuously
Many companies often wash away because of running old content. They do not create new and improved strategies. This can hamper the objectives of social media marketing. It is best to always make changes and improvements to old strategies. By doing so, you can expect growing results from social media campaigns.
Best Practices in Social Media Marketing Today
It is not enough to know how to build strategies for social media marketing. You must follow the trends across social media platforms as well. This will allow you to implement the best practices for your social media strategies. Here are 5 best practices in today's social media marketing world.
Be with the audience
It is crucial to find where your audience is more present. Some customers may use Instagram more than Facebook. Other customers may be more active on Facebook. So you have to use the platform where you can achieve the best results.
Make use of keywords or hashtags
Customers can easily find your content by using keywords or hashtags. If you are using
Instagram or Twitter, try to optimize your content with hashtags.
Respond to messages and negative comments
Many established companies are using Chatbots to respond to customer queries. This allows companies to communicate with customers instantly. Even if you are not using such a technology, you should still respond to messages frequently. Also, follow the comments and activities of customers. Whenever there are negative comments, reach out as soon as possible to solve them.
Make use of short and engaging videos
Generally, videos have more organic reach than other visual posts on social media. They can easily capture customer interest. And this can result in customer actions – like buying your products. Focus on producing short and creative videos. Also, make sure that the videos are authentic.
Allocate budget for paid advertising
It is not always fruitful to follow organic reach strategies. This will limit your activities on social media platforms. So it would be best to invest in paid advertising. Each social media platform has different paid advertising opportunities. They can enable you to promote content that generates quick results.
Conclusion
We hope now you know what social media marketing is. Planning rigorously and following the best practices on social media platforms will allow you to get optimum results.