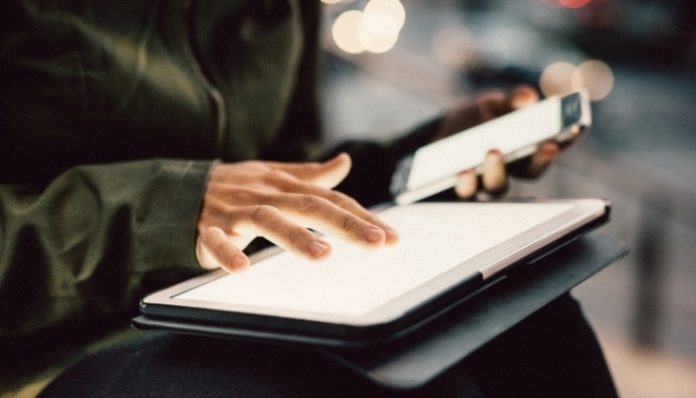 The debate between smartphones and tablets as the best medium for gaming is one which has raged on for many years now. Some dedicated gamers see it as the million-dollar question. In this article, we'll discuss the nuances of this conundrum to find out which device really is the king of mobile gaming.
What is to like about gaming on tablets?
When it comes to gaming, one of the biggest priorities when playing on mobile devices is screen size. Nine times out of ten, tablets outperform smartphones in this regard. It can be a very awkward and frustrating experience when attempting to play high-calibre video games on tiny screens. Although smartphone screens are increasing year-on-year, very few compare with the latest tablets.
That extra 4-5 inches of screen size in tablets makes a big difference for first-person games and top-down strategy games. It also makes all the difference for Android racing games, that look and play like some of the iconic games console racing titles like Gran Turismo. The increased screen size of tablets is also particularly beneficial for online poker players. Especially those that like to multi-table, with the extra screen real estate making it possible to play multiple tables or tournaments simultaneously.
From a GPU perspective, tablets also outperform most smartphones in terms of power. The higher the GPU, the better-quality visuals a gamer can expect on-screen. GPUs are responsible for accelerating framerates and making games feel fluid and immersive, rather than an irritating, stuttered mess. The Apple A12Z Bionic GPU is notoriously one of the most powerful of all tablets (iPad) and although the ARM Mali-G77 MP11 competes well for Android smartphones, the Bionic still wins out and can handle the most demanding gaming tasks better than the best smartphone GPUs.
In terms of overall processing power, tablets also win the contest with smartphones for gamers. A quick comparison between the iPad Pro 11 and the iPhone 11 makes it obvious. While the iPhone 11 was kitted out with an impressive Apple A13 Bionic chip, the iPad Pro 11's Apple A12X Bionic chip is the stand-out performer. It is some 30% quicker and contains 1,500 million additional transistors – that's despite the chips looking almost identical!
Battery life is also an increasingly key feature for mobile gamers. Some of the recent flagship smartphones now house 5000mAh batteries which is a big step up from its former 3000mAh and 4000mAh batteries, which would wilt under the strain of today's processors and power consumption. Although a 5000mAh battery is a welcome addition to smartphones for gamers, it's still put firmly in the shade by tablet battery life. 7000mAh-10000mAh batteries are increasingly commonplace in the latest tablets, giving gamers the ability to play for longer without having to be attached to a power socket.
Areas where smartphones suit gamers better than tablets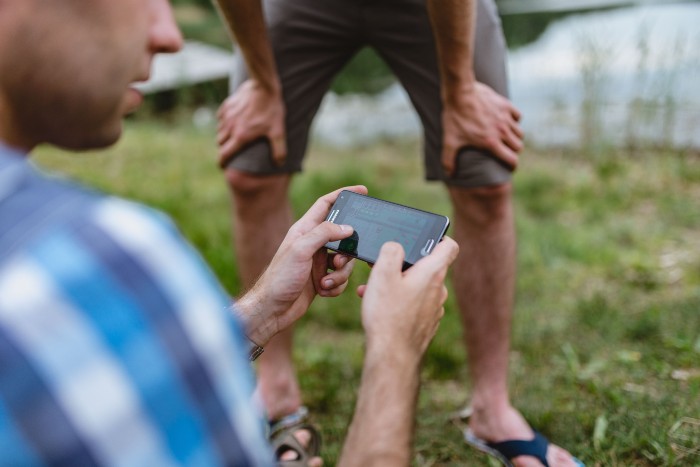 The key benefit of gaming on a smartphone is its unrivalled portability. You can take your smartphone wherever you want throughout the course of your day. It can be stored in your pocket, your handbag, your jacket – frankly anywhere. Although tablets are designed to be more portable than a laptop, their increased screen real estate means that their very nature makes them less portable than a smartphone that can be held in one hand rather than two.
On a similar token, smartphones are not only more portable, but they are also more maneuverable in active gameplay. If you are playing a game where the device is required to move laterally or vertically to progress in the game, a smartphone is significantly lighter and less cumbersome than its tablet counterparts. It's no secret that many tablet users now choose to attach their devices to additional consoles or stands to make them easier to use on the go.
In the gaming ecosystem of 2021, there is more choice for devices than ever before. It's no longer a binary choice between desktop PCs and video game consoles. Tablets and smartphones are now at the front and centre of the debate. These devices have also helped usher in the mainstream appeal of some of the biggest eSports titles on the planet, including Hearthstone, League of Legends, Fortnite and Dota 2.