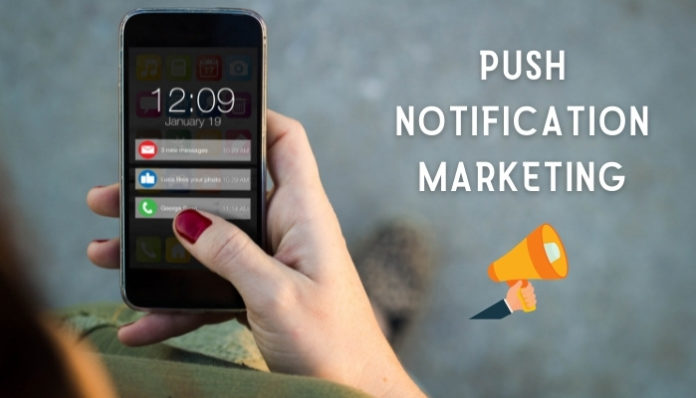 With more and more businesses opting for push notifications, the competition is rising at an alarming rate.
It doesn't matter whether your user is on the Android platform or iOS platform. You can send both Android as well as iOS push notifications. But simply sending app push notifications is not going to do the job. If you want to engage an audience and increase sales, you have to develop a unique strategy.
You might be wondering what to do with push notifications to make them more effective for drawing sales?
Well, here are some ways.
1. Use Rich Media
Although your notification text matters a lot, you are required to focus on rich media. Be specific with images, graphics, gifs, emojis, videos, etc. This will help you gain the audience's attention and motivate them to go for a sale.
The thing is, visuals are more powerful when it comes to delivering the message. There will be few audiences who will be willing to read your text. But if you are using rich media and the text, it will produce a catchy eye effect. As a result, the chances of opening notifications and taking action will be higher. This will directly affect your sales.
2. Power of Personalization
It doesn't matter how content-oriented your push notification is. If it is not in the user's interest, the chances of a sale will be lower. This is why sending personalized push notifications is essential.
The thing is, every individual has their taste and likings. You can't sell even your best-selling product or service to all. There will be some audience for whom your best-selling product or service has little value.
But targeting them with the product or service of their choice will increase the chances of even unplanned purchase. All you have to do is to use behavioral data to target the audience.
3. Timing and Frequency
It is good that the user has opted in to receive app push notifications. But it doesn't mean that you are now in control and can send any number of notifications anytime you want. This is going to irritate users.
As a result, forget about sales, as you are going to be blocked by a user from sending push notifications in the future. You must send only limited and necessary push notifications.
Apart from this, avoid sending push notifications during busy or sleeping hours. Instead, it is good to send push notifications during idle hours. This will increase the chances of a sale right on the spot.
4. Reminder Push Notifications
Sometimes, the user is surfing products and services and suddenly exits the app. In another case, the item is added to the cart, but no further action is taken. In another scenario, the coupons or special offers are about to expire.
In this case, sending reminder push notifications will help you with more sales. The thing is, users are eager and impatient due to busy schedules. They want to find a better deal. In these situations, they often forget things like checkouts, coupons, expiration dates, etc.
So if you are reaching them with reminders, you will increase the chances of a sale, especially in the case of abandoned carts.
5. Limited-Time Offers and Deals
Imagine for a moment, what is the purpose of opting in to push notifications from a user side. The answer is simple. They want to receive the latest information or offers.
Then why not use app push notifications for the same. You can inform your users about the latest or fresh arrivals. You can create a FOMO (Fear Of Missing Out) by offering limited-time deals and offers.
This is going to increase sales. Who likes to miss their favorite products or services on offer?
6. Call-to-Action Buttons
 So you have sent an app push notification to your user. Even the product or service is of the user's interest. But have you shown the path to proceed ahead with?
This is where most eCommerce business owners fail to get conversions. The thing is, users have limited time. They must be busy, or they don't know what to do next. It means they are not going to open your app and then search for the product or service.
You have to guide them effectively toward the destination. You can do this by adding a call-to-action button. This will take the user directly to the product or service. As a result, the chances of a sale will be higher.
Conclusion
Suppose you are an e-commerce business owner and are taking the help of an app push notifications to target users. But still, you are not able to get desired results, and this guide is for you. The techniques presented here regarding how to use app push notifications effectively will help you increase your sales without putting in hard effort.