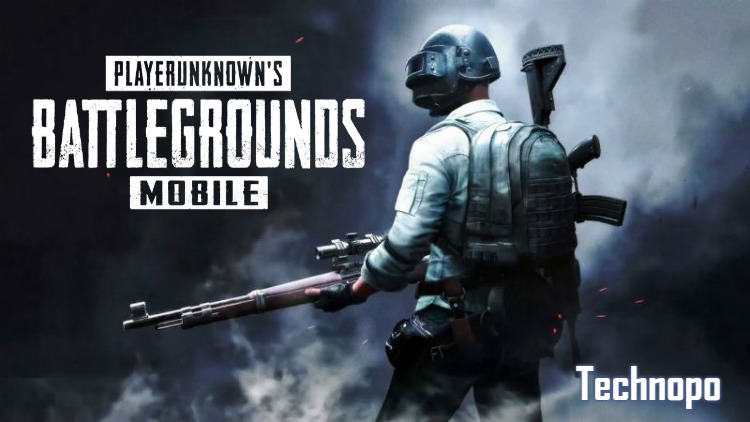 It is a matter of fact that online multiplayer games are grabbing the gaming market because of its engaging nature. At present, if we talk about top online multiplayer games, it can be easily realized that PlayerUnkonwn's Battleground or PUBG is holding the top position. Initially the game was launched for PC users on March 23, 2017. But, the popularity of this game had been rapidly increasing since its launch. As a result, PUBG MOBILE was released on 9th February, 2018 for the Smartphone users by Tencent Games with the help of Bluehole Studio. The game is now available on Google Play Store as well as Apple App Store and you can install it from your respected stores for free.
The size of PUBG MOBILE game is around 2.05GB and with the upcoming updates, it will be increased. The game is very intensive and a lot of power is required to run this game smoothly. Therefore, this game cannot be handled by all the Smartphones. So, before installing the game, one should know the basic requirements that are mentioned below:
PUBG Mobile Requirements
For Android Users:
The Android version should be 5.1.1 (Lollipop) or above.
The device should have minimum 2GB of RAM.
The clock speed of the processor should be 1.7 GHZ or above.
[appbox googleplay com.tencent.ig&hl]
For iOS Users:
The iOS version should be 9.0, 10, 11, 12, 13 or above.
The device should have minimum 2GB of RAM. Otherwise, you will face lagging while playing the game.
Download PUBG Mobile APK
PUBG Mobile App
| | |
| --- | --- |
| App Name | PUBG |
| Latest Version | 0.15.0 |
| Size | 2.1 GB |
| Developer | |
| Android version required | 4.3 and above |
| Total Installs | 100,000,000+ |
| Last Update | 14 October 2019 |
Download PUBG MOBILE Apk for Android
To play PlayerUnknown's Battlegrounds on your mobile, you first need to download its APK file. Here we have provided the direct download link below. you can select your desired version and download it to your smartphone or tablet.
Installation Process of PUBG MOBILE APK:
In order to install PUBG MOBILE game, you should have at least 3 GB of free space in your device. After installing the game, PUBG MOBILE expands itself as it downloads some extra resources automatically. Besides, from the in-game menu you need to download four different types of maps that we will elaborate later. So, at least 3GB of free space becomes an important part for installing the game.
As we know PUBG MOBILE is very easy to download from different stores depending upon your device's Operating System. But, for the Android users, the process becomes complicated. For downloading a heavy game which is of 2.05GB, you should have strong internet connection and while downloading from Google Play Store, you do not have the option to pause the process. Therefore, if your internet connection is somehow interrupted, the downloading process will be failed and you have to download from the beginning. It really irritates but, there is a trick that can help you to get rid of this problem.
Go to Settings and then security
Tick on Install from Unknown Sources
Open your Browser (Chrome is preferred). After that type the following link
After opening the link, you will get 'Search' option on top. Type PUBG in the search box
Then you will get XAPK file of PUBG MOBILE. Just download it
After downloading, extract the file. After extracting, you will get an APK and a folder containing the data of the game.
Install the APK but, do not open it.
Then place the folder containing data in the 'obb' folder that you will find inside the Android folder (if you do not find any 'obb' folder, just create a new and put data containing folder inside the 'obb' folder).
Now, launch the game and enjoy.
While downloading file from the above link, you will have option to pause as well as resume the downloading the process. So, you do not have to worry, if you do not have strong internet connection.
Basic Concept Of PUBG MOBILE Game
PUBG MOBILE is a live Battle Royale game where you will be dropped in an island from a plane. There will be maximum 100 players in an island. Initially, you will have nothing to fight except your powerful arms. You have to look for weapons, helmets, bulletproof jackets, health kits in order to survive. After gathering enough resources, you have to fight against your opponents. After winning the game, you will get Chicken Dinner (only in digital form) and BP coins. BP coins can be used to buy new outfits. Besides, you can buy attractive outfits and various moves from in-app store by spending some real money.
Features of PUBG MOBILE Game
PUBG MOBILE has gained huge success because of its key features that it is offering to its users for free. These key features are mentioned below:
Online Synchronization
After opening the game, you will get three options- Guest, Facebook and Twitter to login the game. We recommend you to choose Facebook or Twitter option as you will not lose your data if you uninstall the game or change your device in future. So, it must be said that this online synchronization option is really helpful.
Dynamic Maps
PUBG MOBILE consists of different types of maps and you need to make different strategies for surviving in these dynamic maps. The names of these maps are – Erangel, Miramar, Sanhok and Vikendi which is newly added to this game. You will get these maps in Classic mode.
Erangel comes with tress, open areas, houses, rivers and different types of cars. You have to utilize all the resources to win the Chicken Dinner.
Sanhok is filled with lots of trees, houses and vehicles. It has more numbers of trees than Erangel. As a result, you will experience dark ambiance. You have to be very careful as enemy can attack from anywhere.
Miramar is completely a desert with a few numbers of houses. If you love fighting in desert, you would probably love this map. Even, the area of this map is wider than others.
Vikendi's atmosphere is completely opposite to Miramar as here you will get nothing but snow. Most of the elements are covered with snow. Even, vehicles and weapons that you will get here are quite different from others.
Three Different Gaming Modes in Classic Mode
PUBG MOBILE not only offers engaging multiplayer action game but also allows you to make friends through this game. The game comes with three different modes in Classic mode- Solo, Duo and Squad. Solo Mode is for those people who love to dominate others single handedly. But, in order to play DUO and Squad Mode, you should have friends in your PUBG friend list. It is very easy to send as well as accept friend request in PUBG MOBILE and the process is mentioned below:
How to Send Friend Request in PUBG MOBILE:
Open the game
After that you will see Friend icon at the left side of the screen, tap on it.
Then tap on 'Add Friend' on the right side of the screen. You can search either by name or by their PUBG ids.
Once you get the profile, you can easily send them friend request. Even, you can send them customizable messages.
How to Accept Friend Request in PUBG MOBILE:
If you get any friend request, it will be appeared as 1, 2 or 3 on the friend icon depending upon the numbers of friend requests you have received.
Tap on Game Friend and then Request List
You will get options to accept or Reject there.
In-Game Voice Chat
PUBG MOBILE is a platform where you can not only play with your friends but also talk to them using the PUBG MOBILE Voice chat. You just have to enable the mic that you can find at the bottom in the in-game menu. The voice quality that you will get will be in HD and noise free. However, this particular option makes the game more interesting as well as dynamic.
Choose Your Own Character
PUBG MOBILE allows you to choose your own character. You can choose either male or female character and after choosing, you will get various options to customize your character. You can change the hair style, face, and even add beard.
TPP And FPP Mode
The game comes with two different views TPP which is called Third Person View and FPP which is otherwise known as First Person View. In TPP mode, you can see your character and you will have a wide viewing angle. On the other side, FPP gives you a different view where you can only see the guns that your character holds and in this view, you will get a clean vision that will help to focus on your enemies.
Arcade Mode
The Arcade mode is quite different from Classic mode. On one side Classic mode offers you four different maps, on the other side; you will get four different types of match in Arcade mode. These are elaborated below:
Mini Zone- Here the game becomes more intensive as the area as well as the time is very short.
Quick Match- If you are in a hurry and wants to play the game for a short period of time, this quick match is perfect for you. Because, it is just a 8 minutes match.
War- In this mode, you will get weapons from the beginning and unlimited lives are there.
Sniper Training- If you love sniping, you would probably love this mode. In this mode, you will only get snipers. The duration of this game is 15 minutes. So, it may be said that it is an intensive sniper mode.
EvoGround
EvoGround mode is something that makes this game unique and different from other games in this category. The mode consists of two different aspects- Zombie modes and 4vs4 real multiplayer mode
Zombie Modes- If you love playing against zombies, these modes are for you. Here, you will get two different types of matches- Zombies: Darkest Night and Zombies: Survive Till Dawn 2. In the first mode, you have to survive until the morning comes. On the other side, the second mode is more difficult than the previous one. In this mode, you have to survive till the second dawn. At the same time, you have to fight zombies who relentlessly attack during the night.
4vs4 Multiplayer Mode Or TDM: Warhouse- This mode has been added with the latest update. In this mode, two teams will be there: Red and Blue. You have to fight against another team. Both teams will consist of four players and you will always have an option to pick weapons from the wide range of weapons. The option called unlimited lives is also there and your team has to score 40 to win this mode.
TDM Map- Ruins: PUBG has added new TDM Ruins map in their recent update. This mode is quite different from the previous TDM mode. There is no particular spawning spot in this map and therefore, enemies can come from anywhere. In the basic TDM mode, you have to get back in your side to collect ammos. But, here, you can collect weapons as well as ammo from the dead spot of the enemies. Moreover, the new sliding action makes the gameplay more interesting.
Payload Mode- Payload mode is one of the recent additions by PUBG developers. This mode is for those who want an engaging gameplay with powerful weapons. Well, this mode is completely different from Classic mode and Arcade mode as here, you will get powerful weapons such as RPG missiles, Air Strike Beacon, Vehicle Repair Pack and many more that you will not find in other modes. Moreover, the mode comes with Helicopter and therefore, you can explore the map effectively and reach those places where you could not reach before. It also comes with BRDM-2 which has bulletproof tires. The most interesting part of this mode is that you can recall your teammates. Yes, you have heard it right. After the death of your teammate, you have to collect ID from their crates and you need to go to newly added towers where you can recall them. These towers are placed at different parts of the map and can be used only once. As of now the mode is available for Erangel map and in future, it might be available for other maps.
Tips and Tricks For Playing PUBG MOBILE
PUBG MOBILE is a complete strategic game where you will experience action, adventure, thriller and many more. Without proper strategy it is quite difficult to get the Chicken Dinner. Therefore, we have added some tips and tricks in this article so that you can win the game easily.
Select Environment Friendly Cloths: As you know the game consists of four different maps and different maps come with different ambience. So, you should select proper environment friendly outfits so that enemies cannot detect you easily.
Choose The Low Engaging Area In The Map For Landing: There are certain points in each map that will offer you fewer enemies and more weapons. You should look for those points for a perfect start.
Study The Map Wisely: You should always study the map wisely before entering into the game. This will help you to protect as well as hide yourself. This will also let you know the shortcuts and hidden places.
Use Peek & Fire: Peek & Fire is an interesting feature that is not enabled by default in the game. You have to manually turn it on from the settings. This feature allows you to shoot your enemies by not revealing your full body.
Always Use Headphones: Headphones play an important role in this game. It will provide an extra advantage while playing the game. Through it, you can easily get clear sounds of gunshots and enemy's footsteps. It also allows you to talk to your teammates while playing the game.
Always Move Your Character: You should always move your character to avoid getting gunshots. Sticking to one point is a silly thing that most of the gamers do. So, just try avoiding it.
Play Safe As Much As Possible: It is recommended to play safe as much as possible. If you hear any gun fights, just avoid those places. Always keep yourself in safe side. It will allow you to survive till the last and it also increases the chances of getting Chicken Dinner.
Always Equip Silencers With Your Guns: You Should always use silencers with your guns as it cuts down noises. Another advantage of using silencer is that the enemies cannot get to know your position.
Always Lie Down While Looting Enemy Crates: It is required to lie down while looting enemy crates. During this time, the items in the crates will be appeared on screen and you cannot see anything except those items. Therefore, always keep yourself in a safe posture so that enemies cannot see you easily while looting.
PUBG Controllers: PUBG MOBILE is a game where multiple fingers are required to operate the game effectively. But, we can use maximum two to three fingers. However, in order to get rid of this problem, PUBG Controllers are made. These are additional tools which help you to get the Chicken Dinner. PUBG Controllers are very cheap and you can easily get those online or offline.
Conclusion
PUBG MOBILE is something that will never get you bored and with the upcoming updates, the game will be more interesting to play. However, in this article, we have mentioned everything that PUBG MOBILE has till now. Hope you would like this article and play this game as Chicken Dinner is waiting for you.