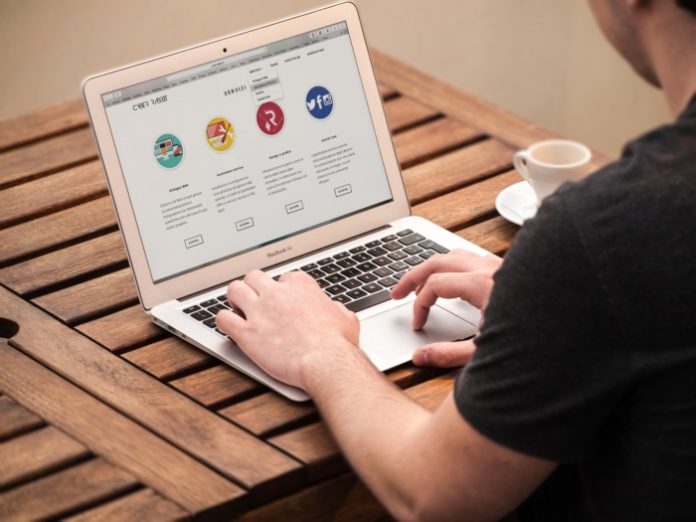 Is link building dead? Au contraire, it's become even more significant for acquiring website traffic and improving lead generation. Although, the link building process is also more competitive now. Since search engines don't determine your website's worth based on the sheer quantity of backlinks, the quality is what matters now! By getting well-established platforms to cite you as a source makes your brand more reliable and authoritative.
Tips for building links like a professional
Your average customers seek reliable information on the internet. Since we're living in an age where anyone can produce articles filled with inaccuracies, that's why brands are careful about gathering their data on trustworthy platforms. The more people rely on the information you're providing, the better Google ranking you'll get. That's why brands try link building to unlock enormous traffic to their sites.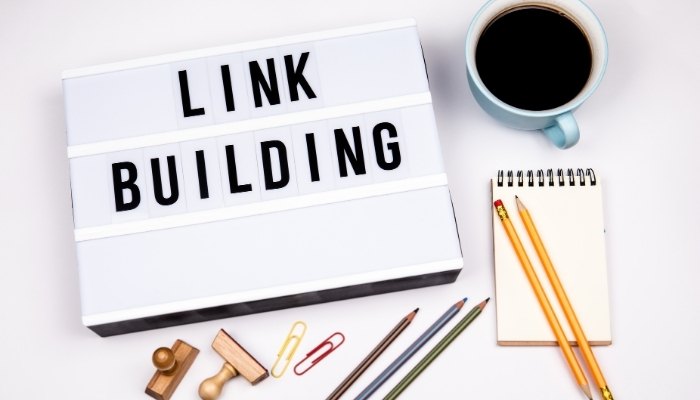 And here are nine ways of getting this done:
1. Attempt guest blogging:
Everyone knows about guest blogging since it's a dominant link building tactic in the marketing realm. You write for a third party and link back to your website in the article. Your blog gets published on that authority platform, and you acquire a high-quality backlink. Marketers often seek relevant platforms that are accepting guest articles. Even if your hosts don't explicitly state that they allow guest blogging, do consider contacting them as nobody turns down a well-written blog!
2. Construct broken links:
Internet would appreciate your contribution to reconstructing it. So, you can find broken links and contact the webmasters to replace them with links of your own. Be smart by looking for broken links left unattended by your competitors. Platforms don't admire broken links since they hurt a user's experience. So, by recreating these dead citations, you're doing the host a favor. This strategy replaces 404 pages and also allows you to generate more backlinks to your website.
3. Publish unique content:
Creating unique and research-based content can be difficult. But it also promises a high opportunity of acquiring quality backlinks. Since it provides value to the reader, that's why 70% of marketers prefer producing data-based content for this purpose. Meanwhile, videos, infographics, and whitepapers come only after. Remember that all link building strategies require to be backed by some well-written and interactive content. You can include accurate statistics and visually appealing graphs to make your content more exciting and engaging. The more interactive your content is, the higher number of high-quality hyperlinks it's likely to win. If you want to spread the latest news about your products and service. you can try some best free press release sites.
4. Repurpose your content:
Your content may not be getting more attention because people find the format unattractive. For instance, you've produced a unique ebook, but it doesn't get as many backlinks as you expected. So, you can repurpose the content by sharing it in multiple formats, e.g., a video, a podcast, or an infographic. This technique helps your content get exposed to a broader audience, thereby acquiring better backlinks. If you are considering this method. you should know How much does SEO cost? And it's also an intelligent method of rebuilding your content marketing strategy.
5. Hold contests/giveaways:
People like participating in competitions online. Since one-third of the participants are willing to learn about your brand and products. A contest will go hardly unnoticed among your audience.
But how can you leverage a contest in favor of link building? You can ask people to link back if they wish to participate. The competition shall compel your followers to generate multiple backlinks to your website. And, along with hyperlinks, you'll also observe a gradual boost in your traffic.
6. Visit question-based platforms:
You can market your website by visiting question-based platforms such as Reddit, Quora, or WikiAnswers. Find questions relevant to your niche and respond to these queries with informative answers. Here's an opportunity to link back to your site and share your expertise with random people on the internet. But some websites (such as Quora) only allow you to have no-follow links. Such hyperlinks don't strengthen your backlink portfolio. But they do offer domain authority and spread brand awareness. Moreover, these backlinks may lead to do-follow ones if you continue answering relevant questions on community websites and engaging with your audience.
7. Provide authentic testimonials:
Online buyers prefer buying from trusted brands or websites that gained votes of choicevia reviews or testimonials. Over 90% of buyers read reviews before purchasing. Similarly, 88% of customers rely on testimonials as much as a family member's recommendation. So, you can write genuine testimonies for these brands in exchange for a hyperlink to your domain. Digital business will gladly allow your link to furnish their website as long as they're getting a publishable testimonial.
8. Try internal linking:
Also, you can experiment with internal linking to boost more traffic to your platform. These hyperlinks join two webpages on the same domain. So, you're linking back to and from your website essentially. This practice leads to a better user experience. It reduces the site's overall bounce rate by evenly distributing the link juice. Internal linking also puts you in control of your link building strategy. You don't need a third party to decide which webpages are worthy of citation.
9. Comment to gain links:
Finally, let's talk about a relatively difficult trick, i.e., blog commenting. People have misused the comment section by stuffing it with keywords that often baffle the hosts. While commenting on popular blogs, make sure that your comments don't appear spammy. Well-established platforms seldom publish comments without approving them first. So, remember to include your URL when you write it. Just put your name in the "Name" option and not anything else (especially not any promotional content). Some websites even have different options for placing the URL.  Make your comments sound natural, upbeat, conversational, and informative for the reader/s.
Conclusion
Let's rephrase the question we asked in the introduction. Will link building cease to matter in the future? As per statistics, 92% of marketers expect hyperlinks to remain a part of Google's ranking algorithm. But over 40% of experts consider link building to be the most demanding aspect of a digital marketing strategy. You can acquire high-quality backlinks by leveraging your associations and reaching out to popular platforms. Networking enables you to achieve better rankings by implementing these strategies.