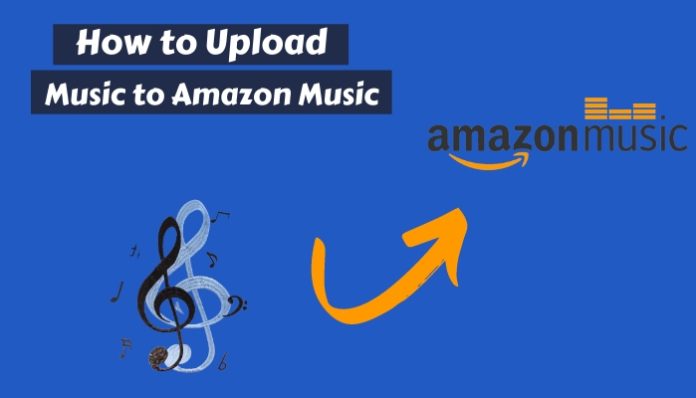 Upload Music to Amazon: Whoever called French, the language of love must have not listened to music. Music is the universal language of love. It is a treasure trove packed with a whole lot of emotions. Everybody loves listening to music. We all have our own favorite genres and artists. We plead with them day and night asking for a new song even if our playlist already overflows with songs. The appetite for new music and new songs is something no one could ever satisfy. Apart from the music, the lyrics in the songs touch our hearts. Sometimes, you will find everything your heart wants to say in a single song. The Americans singing, "We shall overcome" during one of the most tragic moments of their history is an iconic example of how powerful music is.
Earlier, we could only get the songs of our favorite artists on a CD or a pen drive. The growth of technology now allows us to listen to music endlessly with our smartphones. You can find a wide range of applications on the internet that presents you with incredible playlists.
Amazon Music Unlimited
Though there are plenty of options in the sea, if you are opting for the best fish, then Amazon Prime music is the one for you. Amazon Prime Music is an app filled with music albums and songs from various languages. There are many reasons why this application is the best. Of them, being ad-free is the prime reason.
Imagine listening to your favorite song and suddenly in the middle, an advertisement pops up saying "Nobody wants their music to be interrupted". Annoying, is it not? Well, Amazon prime music provides music free of ads. Apart from this, you can also upload your music to Amazon prime music. You can import all the music files that are stored on your computer and mobile phone to Amazon Prime Music and listen to all of them from the Amazon Music Library. This article will instruct you step by step on how to upload your music to Amazon Prime music.
How to Upload Music to Amazon Music
Step 1: Launch a browser of your preference.
Step 2: Open a new tab in the browser.
Step 3: Go to 'http://www.amazon.com/musiclibrary'
If you have already logged in to your account, this link will open your Amazon music library. If not, open the Amazon homepage and log in.
Step 4: If you still cannot see your Amazon music library, chances are, you have not signed up. Therefore, go to the sign-in page of Amazon Music, to open your account.
Step 5: You must enter your Amazon account details to open your Amazon account.
Step 6: Now, look for the 'Import Your Music' link.
Step 7: You can find the link under the left side menu at the bottom.
Step 8: Click on the link.
Step 9: You can see the music selection screen where you have to select the music you wish to import.
Select 'Import All' if you wish to import all the music files stored in your device, Windows Media Player, and iTunes. To select them, you have to click on 'All Music'
Select 'Import Selected Music' if you wish to import specific files from your playlist. You have to click the 'Import Selected' button. After that, search the files you want to import.
Step 10: Select the music files you wish to import and start uploading. Give it some time for uploading. The more files you wish to import, the longer it is going to take. Patience is the key!
Note: If you are importing files for the first time in Amazon prime music, it might ask you to install the Amazon music importer. If asked so, follow the instructions you see on the screen. Install the application. After installation, use the 'scan' option to choose and upload the files you wish to upload directly from Windows Media player and iTunes.
Also Read: Pandora Music for TV 4.2.1 Download Android APK
Upload Music to Amazon from smartphone
Now, let us see how to import music from a smartphone to your Amazon music library. You can follow the steps listed below to do that easily.
Step 1: Open Play store- if you have an android phone, App Store- if you have an iPhone.
Step 2: Search for 'Amazon Music with Prime'
Step 3: Select the app and install it.
Step 4: Open the application and sign in with your Amazon account details.
Step 5: Tap on the 'My library' option.
You can find it near the upper side of the screen.
Step 6: Swipe right on the screen. From the menu that appears, choose the music you wish to upload from your smartphone.
You can select multiple songs by tapping and holding a song. You can also create a playlist of your own.
Well, this is how you upload music to Amazon music. We hope you got enough information you need to upload your favorite songs to your Amazon music library. We wish you a great music-listening experience!