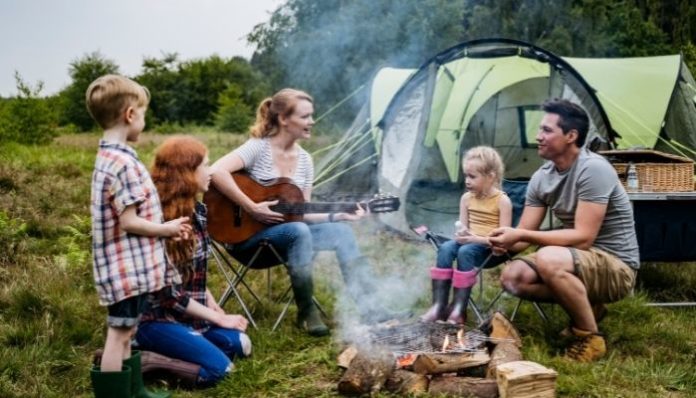 Heading out for an outdoor camping adventure? Regardless of if you are truly roughing it or indulging in a glamping trip, putting some thought into your meals and snacks is crucial. Having a plan of attack for your camping cookouts will ensure that you enjoy this part of the experience. Take a look at some tips to help you to plan your camping meal plan.
Consider Cooling
Considering how you are going to keep all of your perishables cool and safe is one of the most important things. When it comes to camping equipment, a quality cooler is an essential. You can use this to store ice, milk, eggs, and other perishables that you will need for your trip.
You will open up more options for meals if you are able to keep all of your food on ice if needed. Depending on your trip's length and the size of your camping party is, you may need to bring along more than one cooler. A cooler on wheels is ideal so that you can transport it more easily.
Tools to Cook the Food
In addition to a tool to keep food cold, you will also need a heat source. Good choices include a campfire or a camping stove. There are a number of different camping stoves that you can choose from. Solar-powered camp stoves are both efficient and friendly to the environment. Or choose a stove that relies on firewood or fuel to heat it up. Be sure to pack a skillet, saucepan, and pot so that you have the right tools.
If you choose camping on the canals in New York through Tentrr, you will enjoy campsites that have a fire pit and grill. This makes it easy and convenient to prepare all of your meals at your own campsite. Camping is so much more enjoyable if you know that you will enjoy a hot meal at least once per day.
Prep Before You Arrive
After some research and planning, you can ensure that your camping cookouts are a huge success. Choosing recipes with as few ingredients as possible will make your packing easier.
You should also do as much of the prep work as you can before you take off for the trip. This includes tasks such as cutting up vegetables, making meat marinades, preparing baked goods, and more. Putting this effort beforehand will reduce the amount of time that you have to spend working once you arrive.
Miscellaneous Essentials
In addition to the big items, you also need to remember to pack the miscellaneous essentials. This includes plenty of trash bags so that you can properly dispose of your garbage. When you are cooking your meals outside, you produce a lot of trash.
You also need to bring enough paperware and eating utensils to get you through the trip. If you can find running water, you will produce less trash if you use reusable dishes. Recipes that use foil to hold all of the food also produce less waste. For example, try stuffing a foil packet with kielbasa sausage and veggies for an easy meal that requires very little prep and cleanup.
Make it Fun
Half of the fun of camping is sitting around the campfire enjoying good food and camaraderie. Rather than looking at this as a hassle, dive into the fun and make it part of the overall experience. You should get all your family members involved in the meal planning and prep.
If you are camping with a group of families, it is a good idea to divvy up the food responsibilities by assigning different meals to each family. Kick up the fun by making it a competition. Maybe one night you want to do a chili cookoff? Or see what family can come up with the unique breakfast idea? Making the meal planning part of the fun will enhance your experience in the great outdoors.
All five of these ideas will make it easier to nosh on amazing food while on your camping trip. The right planning and preparation will alleviate stress so that you can relax and enjoy connecting with Mother Nature.