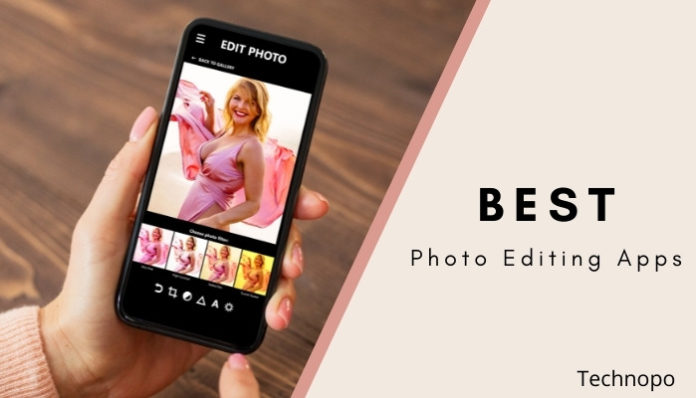 If there's one good thing smartphones have done for society, they've made all sorts of hobbies accessible. Now, everyone has the liberty to explore all kinds of activities without needing to invest in special equipment. Everyone has a smartphone, and smartphones have everything. Therefore, you are likely to meet artists and photographers more often now than any time before. In fact, even you may be one!
This is because smartphones have made it easy to take photos and edit them. As a beginner, you don't even need to buy expensive computer software. You can learn the basics using many smartphone apps. So, all you need is a reliable connection that lets you download these apps. You can easily achieve this by researching Cox internet plans and finding one that best suits you. Then, you can quickly download any number of apps for your editing needs.
Top 5 Best Photo Editing Apps (iPhone and Android)
If you are just starting out, don't fret. While there's a huge variety of apps you can use, you need to know where to begin. So, here are some of the best editing apps you can download and use on your smartphone.
#1: Adobe Lightroom
Adobe Lightroom is one of the best photo editing apps you could ever use. Professional photographers and editors consider this app a favorite. While the desktop app has very powerful features, the mobile version of the app is a good alternative. If you're not yet ready to jump into the world of heavy editing that requires a computer, this is the app for you.
You can use the free version of this app on both an Android and iOS phone. If you want access to more features, you can always sign up for a $5 monthly subscription. While this app does not have features you can find in basic apps, like stickers and animations, it has many advanced features. You can use Lightroom to finetune your editing. The app allows you to adjust colors, grain and exposure. Moreover, you can use advanced tools that will let you make precise edits.
Additionally, you can use Lightroom across devices! Therefore, you can easily access your work on your phone, tablet, or computer. As the data in the app is synced to all devices, you can resume your editing wherever you want.
#2: Snapseed
This popular app offers tough competition to more advanced editing tools. Snapseed is Google's photo editing app meant for everyday use. However, it comes with many complex features. Hence, this is the ideal app for beginners who want to learn advanced editing.
Snapseed is available for free for Android and iOS phones. With this app, you can use over 29 tools and filters on your photos. From vintage to grungy, you can experiment with a diverse range of styles. Apart from mixing and matching filters, you can also do precise editing. By adjusting contrast, exposure, warmth, and highlights, you can refine any photo. Moreover, you can add grain to your photos. Also, you can adjust the white balance and color curves for custom edits. Quite impressively, Snapseed can also edit RAW images. Hence, you can edit very high-quality photos using this app. For a free app, that's amazing.
#3: Adobe Photoshop Express
Another Adobe offering for smartphone users, Photoshop Express is like an easier version of Photoshop. Free to download on Android and iOS phones, this app shares many of its features with the Lightroom mobile app. For example, exposure, contrast, and color editing. However, it differs in some key aspects.
The Photoshop Express app does not have some of the advanced tools Lightroom offers, such as cloud syncing. Instead, you get to access all features without paying for a subscription! This app is great for beginners as it has all the basic tools they may need. With a variety of filters and overlay, you can use it to refine your photos. You can even make collages!
#4: VSCO
VSCO is a widely used photo editing app. It is available for free for both Android and iOS phones, so that's a plus. If you want to unlock more features, you can subscribe to it for $20 a month.
Since VSCO started out with making editing presets for Lightroom, it specializes in them. With this app, you can choose from a wide range of presets to apply on your photos. Hence, it will take you very little work to give your photos a professional touch. This app is especially popular among the more artsy types. That's because it has many filters you can use to give your photos a cinematic quality. From filters that mimic film reels to a variety of monochrome filters, you have ample room to experiment.
#5: PicsArt
PicsArt is another best photo editing app for Smartphones. It comes with amazing features which processing, and editing techniques are mind-blowing, and the resulting end product is often too good to believe. The PicsArt also has a special section known as the Photo Studio, and it is often considered as the best app for photograph processing related works in the platform of Android & iOS.
Conclusion
In conclusion, it may be remarked that using photo editor apps will not only enhance your performance but also give you a competitive advantage. Therefore, this article consisting of top 10 best photo editing apps would surely be a helpful one for you.