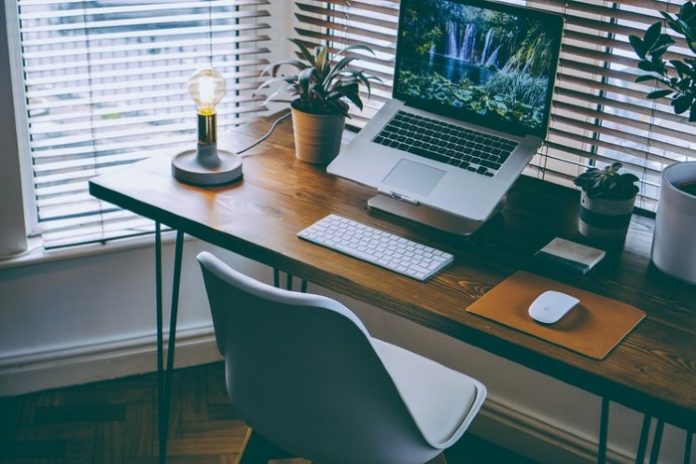 You will always need the proper computer to manage your workflow. To achieve the best productivity, you need one of the best computers, such as a MacBook, that will provide you with more flexibility and make you efficient in accomplishing tasks. MacBook computers are easily portable with functionality options that you can choose from. You may be seeking additional features that MacBooks provides through the various types of accessories that will make your MacBook computer capable of holding a vast amount of data safely while charging faster. MyPaperWriter provides options of MacBook accessories that will be beneficial to you.
11 Best MacBook Accessories in 2021
The various MacBook accessories that you should seek to acquire from the list of the best are reasonably priced, compact enough with varying degrees of usability. Some of the best MacBook accessories are;
1. SanDisk Ultra Dual Drive
The SanDisk Ultra Dual Drive USB flash drive enables you to easily and quickly access files, thus helps you save time that you could use in performing other tasks. It comes in handy when you are doing a presentation. It provides USB-A and USB-C types of connectors to easily plug into almost any device, aiding in transferring files between computers. The large memory capacity of USB Drivers makes them a highly recommended storage device for your work files and different formats of documents.
2. Anker PowerPort Charger
Nowadays, chargers have been designed to offer more advantageous benefits exceeding default chargers that come with your MacBook after purchase.  The Anker PowerPort charger enables you to perform multiple tasks at the same time. It can act as another USB-Connector that you can use to charge another gadget fast. Your workflow is improved as you are using the device for multiple purposes.
3. Satechi Multi-Port Adapter
You are lucky if you own many gadgets and possess such a type of adapter. The adapter's design features multiple USB-C ports making it possible to charge and use multiple devices simultaneously. You can ensure continuity of your workflow, free from interruptions. It comes with an SD card reader and a port for an ethernet cable that provides a good work experience promoting productivity.
4. The Nomad Kevlar USB-C Cable
The Nomad Kevlar USB-C Cable cable provides more cable length than the USB-C cable attached to the MacBook when your purchase a MacBook does not have. You can do your work around a wide space with more comfortability as you charge your devices.
5. Vanja Card Reader
Vanja Card Reader MacBook accessory acts as a standalone card reader that can quickly transfer photos with a short period.  It can read your MicroSD and SD cards at the same time transfer pictures. It is easily portable and cheap, making it the best in saving you time for other tasks.
6. Native Union's Laptop sleeve
Native Union's Laptop sleeve accessory is designed using a tear-resistant material that is from genuine leather sources. The interior of the sleeve is soft enough to keep your laptop from being scratched. It has a pocket area where you can keep your cables and other MacBook accessories. The sleeve protects your laptop from damage, ensuring you keep working on your tasks more efficiently.
7. Anker PowerDrive car charger
If you are frequently traveling, you can agree that a car charger is an essential accessory you do not wish to leave behind or forget. The Anker charger can charge your MacBook at the same time charge your phone at the additional port. Its design ensures that they are safe from overheating and surges that can spoil your gadgets when charging your devices.
Also Read: How to Fix Apple CarPlay Not Working
8. Satechi Type C Pro Hub
Satechi Type C Pro Hub is a great accessory alternative that will save you time as it has various USB-C ports to support your multiple devices. It has 2-USB-C connectors, 2-USB 3.0 ports, HDMI port, plus card readers for SD and microSD.
9. Soundcore Wireless Earphones
To boost your productivity, it is essential to address the problem of the cord by going wireless. The Soundcore wireless earphones are cheap, can be connected to Bluetooth, and have significant sound effects. These earbuds can cancel external sounds and have features that can allow you to pause, skip, play a music track using touch control.
10. ScreenDr Professional Screen Cleaning Kit
ScreenDr Professional Screen Cleaning Kit kit provides the best screen cleaning solution that will not harm your laptop's screen. The spray in the kit plus the cloth of antimicrobial microfiber ensures the dust particles and dirt on your laptop screen are cleaned, and you can see what is on your laptop's screen.
11. Twelve South BookArc desktop stand
Your desk space can influence your productivity levels as it affects the ease of movement and your comfortability. The Twelve South BookArc desktop arc from MacBook can help you set aside your laptop in an elevated position that protects it from spills/ accidents.
It is important to have these accessories to provide you with a more comfortable workspace and work experience while ensuring a continuous workflow. You can invest in more of these accessories to save on your time, energy, and money eventually when you achieve increased productivity.