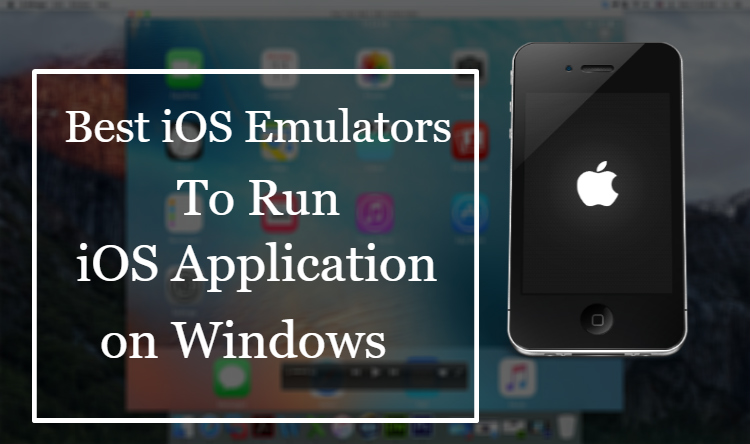 Searching for Best iOS Emulators or Cross-Platform Tools which allow you to run ios apps on windows? Then this article will help you. In this post, We have shared the of the Best iOS emulators for Windows PC, so Friends don't miss to read this article.
What is an iOS Emulator?
Before the discussion for iOS emulator for Windows begins, we need a brief knowledge about the iOS Emulators. These are generally virtual programs that create a different Operating System environment on a certain Operating System. An iOS Emulator for Windows OS is similar to these software Programs. When you install an iOS Emulator on your Windows PC, it creates an iOS environment on windows, through which you can run various iOS applications.
The concept of Virtulization Technology is used by these Emulators, which means the technology can create virtual machines, which has the capability of running iOS apps on Windows Computers. iOS Emulators, however are very different from iOS Simulators. While a simulator also develops an OS environment, it does not create a copy of hardware that an emulator can do. That is why; most of the Windows Computer users prefer iOS emulators over simulators.
Which are the best iOS Emulators that you can use?
In a Computer stored with Windows OS, data transfer sometimes becomes very difficult. The reason is primarily because the iOS apps don't work in tandem with Windows. If you are currently facing such difficulties in your Windows Computer, then you must know why iOS Emulators are crucial and install a suitable iOS Emulator for your machine. Here, some of the best iOS Emulators for your Windows PC is discussed.
Mobione Studio: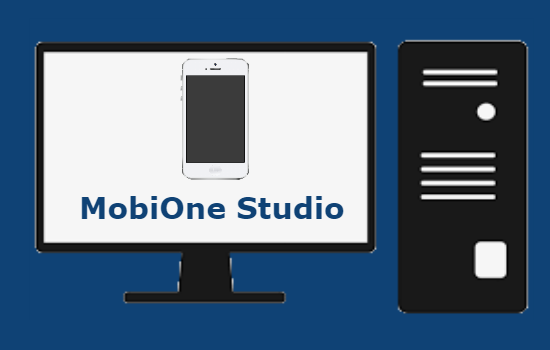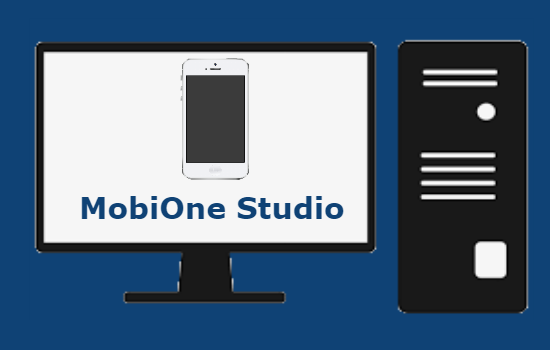 Through this emulator, you can easily operate any apps or games in your Windows PC. However, it is officially discontinued; but it allows you to operate in your Computer. It will be beneficial for App Developers who wants to develop cross-platform applications for mobile phones. The status notification similar to iOS can also be copied through this iOS Emulator. The Beta version of many apps can also be used through this iOS emulator for PC.
Smartface: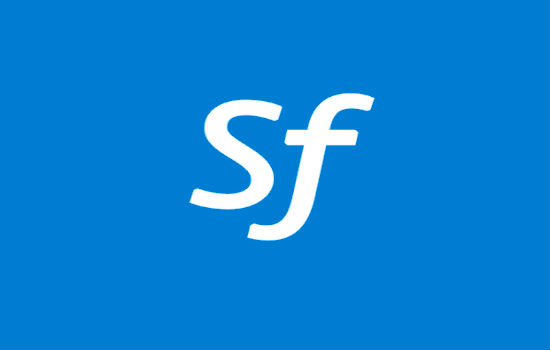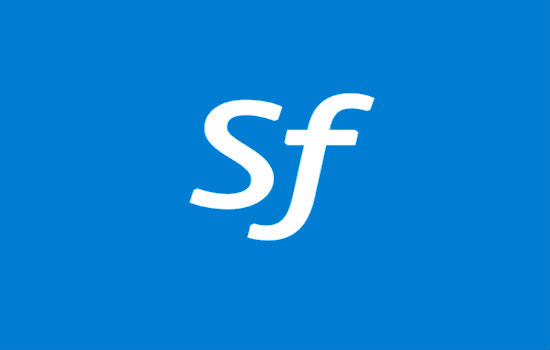 If you want to test iOS apps in your computer, then Smartface is the best iPhone emulator for you. It is widely used as a building material for native cross-platform iOS Applications. Smartface has both paid and unpaid versions, with the paid version's charge starting from $99. You can use both, depending on your choice.
IPadian: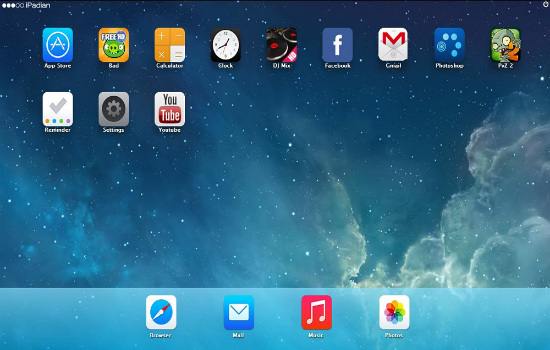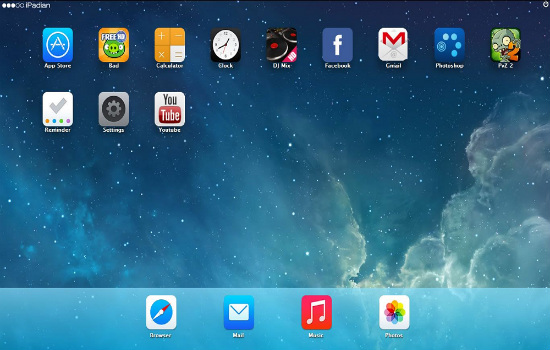 This is by far the best iOS emulator for Windows, acvcording to Programmers. It can be both used in Android and Windows Platforms in order to get feel of iOS background.
Using this iOS Emulator, you can get nearly all the features of the iOS Operating System, including Siri, the virtual assistant, TvOS, iMessages and Watch OS. Through iPadian, you can get both the feel of iPhone and iPad in your respective machine. It is completely free of cost and tremendously user friendly. In your PC, you can also play games using this iOS Emulator.
Air iPhone: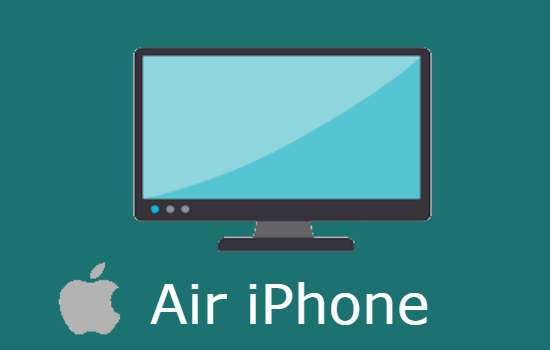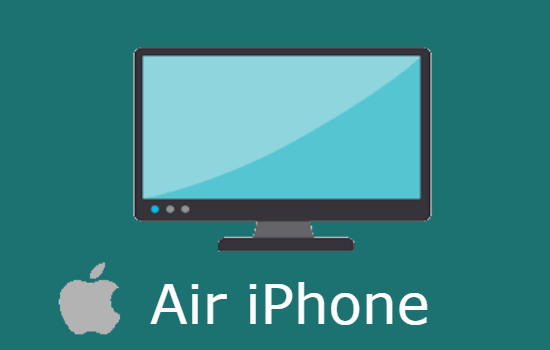 You can create the environment of a virtual iPhone on your Windows PC through this iOS Emulator. You can see the actual screen of an iPhone on your computer. This also allows you to operate Adobe Air framework which will be beneficial for you. Just download the Adobe Air Framework from their official website in order to run it successfully in your Windows PC.
Nintendo 3DS Emulator: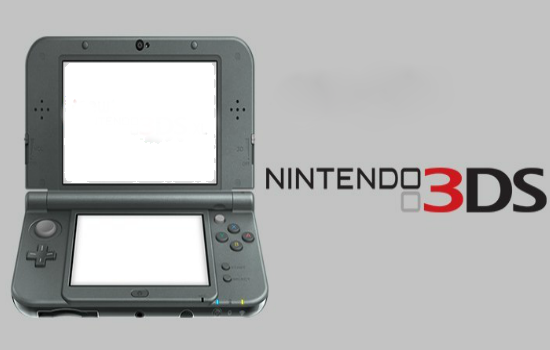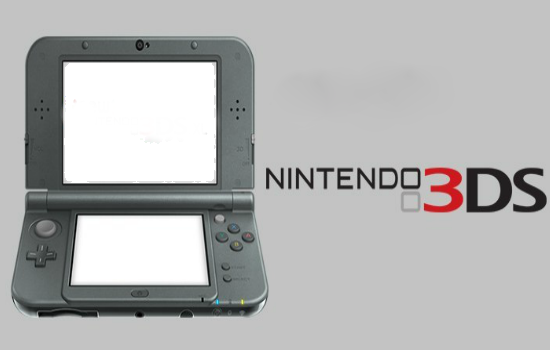 If you are more into gaming in your PC, then you need this iOS Emulator. This is considered as the best console for gaming and also has great reviews from the iOS users. You can enjoy 3D Games on your Windows PC as this creates the environment of a virtual console. This iOS Emulator is quite smooth when it runs and has very less lagging issues.
iPad Simulator:
This is an extended version of Google Chrome browser and acts both like a Cloud OS and also as a simulator. It is like a virtual clone of iPad which we can use as an iOS Emulator for PC. You can also drag and drop iOS Applications from your PC to iPad Simulator. This also comes totally free of cost.
=>iPad Simulator is no longer available to download
iPhone Simulator: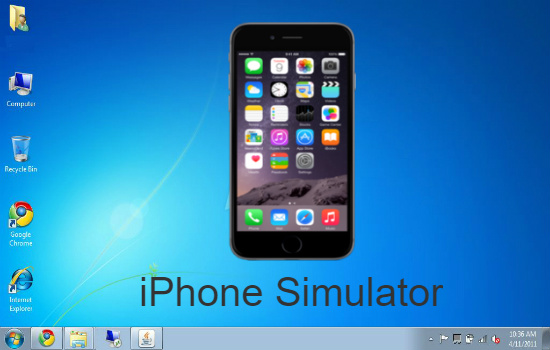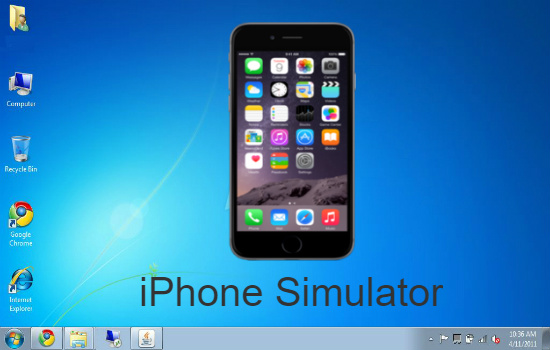 This comes with excellent graphics quality in your PC and you can enjoy all the iOS Applications and games in your PC through the iPhone Simulator. You can also create a virtual clone of the User Interface of iPhone in your Windows PC through this iOS Emulator. Like iPad Simulator, this also comes free of cost.
Ripple:
The Ripple iOS Emulator has made a positive name in the universe of iOS Emulator. Developers use Ripple to test various applications and also develop new applications. This is also an extended version of Google Chrome Browser which you can use as an iOS Emulator for your PC. It supports nearly all iOS Applications, through running iOS 1 to iOS 11 apps on any computer. A good alternative to iPad Emulator, it has found popularity among iOS app developers.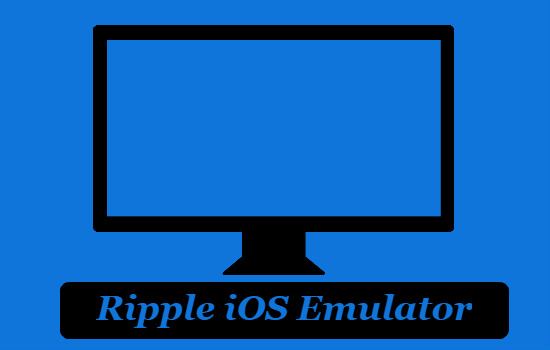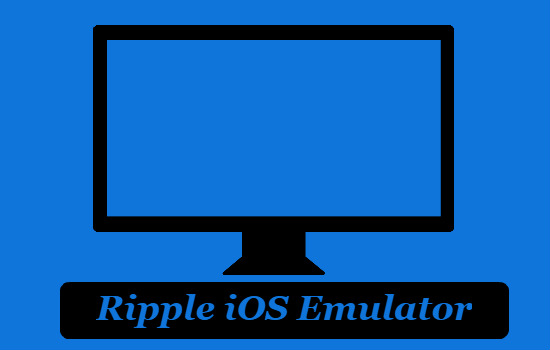 Electric Mobile Studio: This is one of the few paid iOS Emulators that you can use for you Windows PC. This will help you develop iOS Apps by using different code language. It is slightly heavy in size and demands more RAM (Random Access Memory) than other iOS Emulators. The benefit of Electric Mobile Studio is that it provides good quality to its users. You can try it for free for a week and then continue by paying $39.99 per month.
App.io: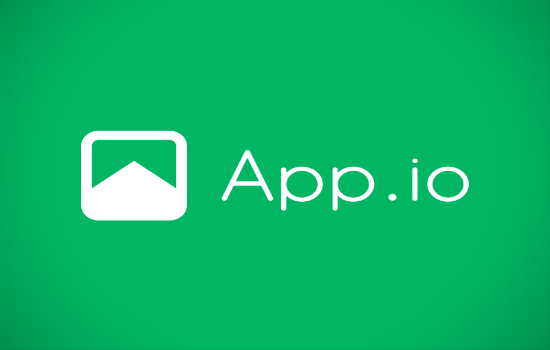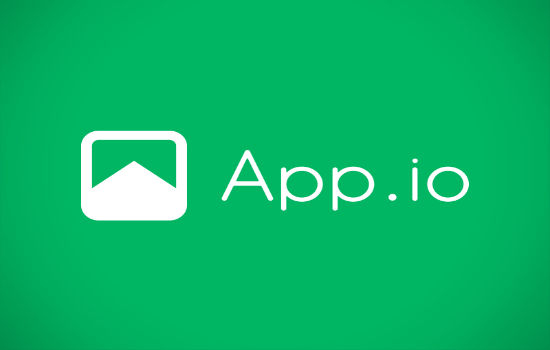 It is regarded as the best iOS Emulator for Windows among the users. It is very easy to use and navigate. However, it is a bit slow when run on PC. Some apps even take as long as 30 minutes time to upload on your PC. You can use this iOS Emulator 7 days for free, after which you can subscribe to their premium plan. The App.io is developed on the basis of Cloud.
Appetize.io: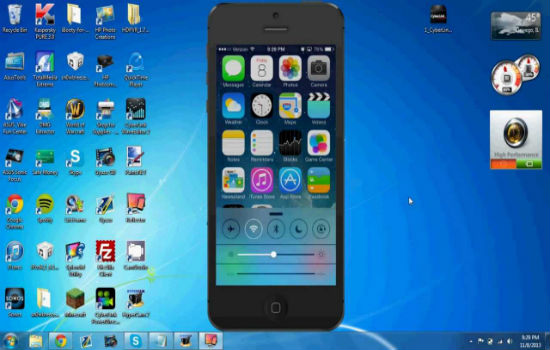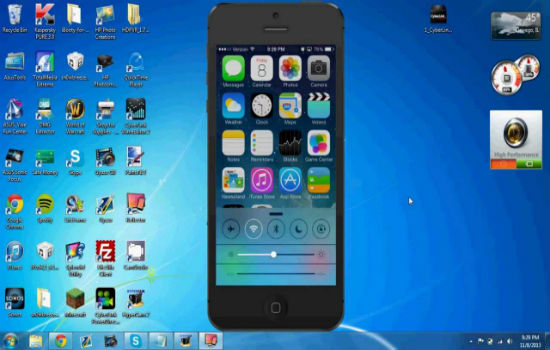 Appetize.io is an alternative to App.io which is another iOS Emulator. You can develop Android and iOS apps on cloud storage by taking help of this Emulator. You will be benefitted greatly if you want to test some apps free of cost. However, this iOS Emulator allows its users free usage for the first 100 minutes, after that, you will be charged $0.05 per minute. You can install this iOS Emulator from its official website.
Xamarin TestFlight
: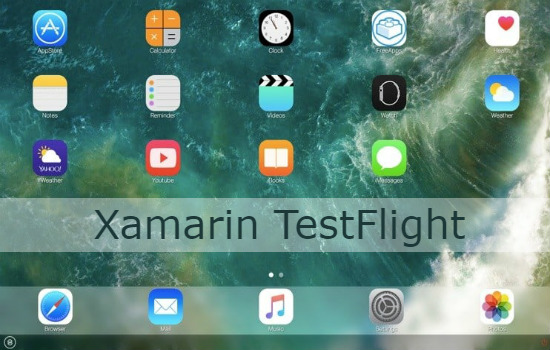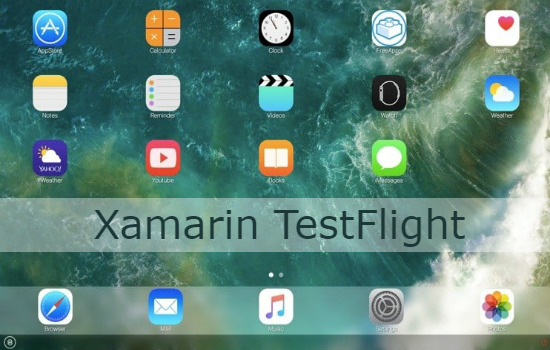 This is one of the latest iOS Emulator that is available for your use. You can run this Emulator to test the cross-platform compatibility of iOS Apps in your Windows Computer. It is developed by Apple Inc, so you can be sure of its quality and features. You can run any iOS apps on your Windows Computer effortlessly. It is also unquestionable when used for app development.
iDos Emulator: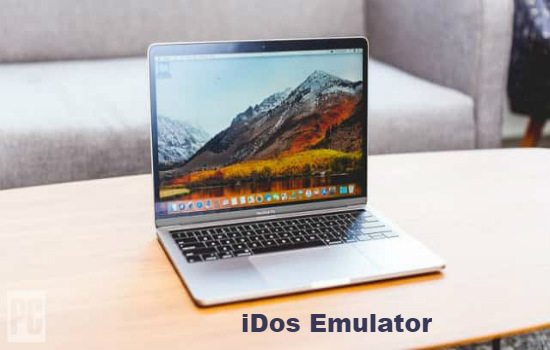 This free iOS Emulator works seamlessly to give you the iOS Experience on your Windows PC. If you are a beginner in this field, then you should definitely go for this Emulator. It is not getting any current updates on its features or bug reports. For this reason, experienced app developers do not recommend its software. But you can always install it if you want to give a try.
iMAME: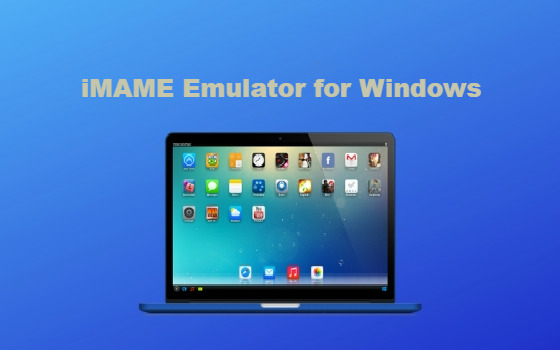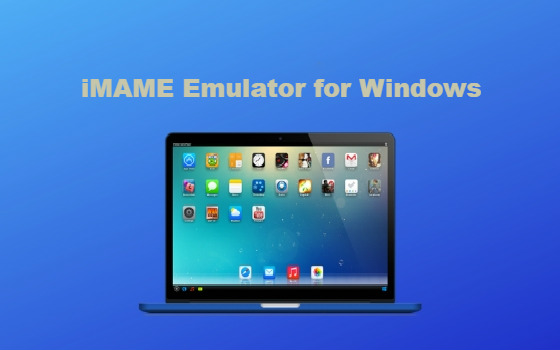 This is a very good iOS Emulator for Windows if you are more into gaming. Every games and apps available on the iOS platform can be downloaded and installed on Windows PC through iMAME. However, it is not the best iOS Emulator in the whole industry as it is recommended by very few.
Remoted iOS Simulator: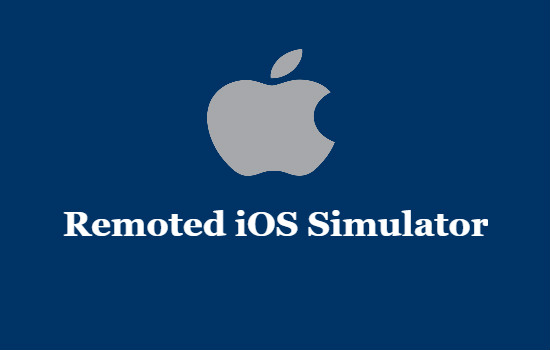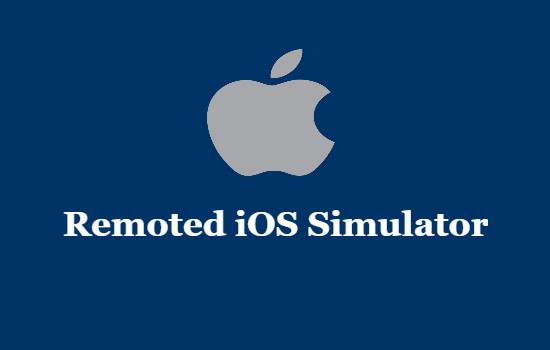 This is another sister product from Xamarin. You can develop and test many iOS apps on your Windows PC through Remoted iOS Simulator. It also has a feature where you can debug it with the help of Windows Visual Studio Enterprise. It has a very simple and user friendly interface, so you can definitely give a try.
Final Words:
These are some of the iOS Simulators which you can use in your Windows PC, especially if you are using Windows 10, Windows 7 or Windows 8. However, some of the emulators may fail in running every iOS Apps on your PC. But you can always be benefitted from the above iOS Emulators if you want a feel of iOS in your PC.